23 February,2018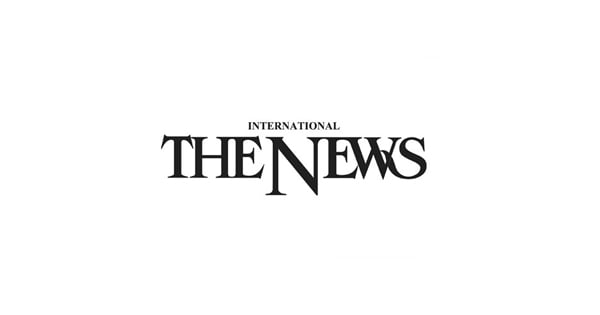 Islamabad: The global warming-induced by rising global temperatures can badly affect the country's food production system in shape of crop yield losses and reduced growing cycles in the various climatic zones of the country. Spokesperson of ministry of climate change Mohammad Saleem said that wheat crop yield will be reduced by 3.4 to 12.5 per cent in semi-arid irrigated areas including Faisalabad, Sheikhupura and 3.8 to 14.5 per cent in arid areas including Hyderabad, Badin, Bahawalpur and Multan. He said, around 16 per cent decline in overall wheat produce in rain-dependent areas has been forecasted in various areas of the Potohar region including Chakwal district under different climate change scenarios towards the end of ongoing century. "The rice crop yields are likely to register fall by 12 to 22 per cent in almost all rice growing areas of the country by end of this century because of the rising global temperatures," he estimated quoting findings of the GCISC's crop simulation models. He said that growing temperatures pose a serious risk to Pakistan's efforts for achieving sustainable food security and meet food consumption needs of the spiking population, according to studies based on various projections of climate change impacts on the country's agriculture and water resources. He said that like the most developing countries, Pakistanis staring at the radar of food insecurity, with its food production out of sync with population growth.The food availability scenario is further aggravated by shifting weather patterns with recurring severe droughts and floods that affect the country's overall crop production, the spokesperson added. He explained that studies carried out by the Global Change Impact Study Centre (GCISC), a Ministry's research wing, pointed out that average temperature over Pakistan would increase in the coming decades at a pace faster than that of the average global temperature increase."The temperature rise in Pakistan may exceed by about one degree Celsius by the end of this century, Saleem said quoting the GCISC studies. He said that these simulation models further indicate that length of cultivation periods of these important crops would shorten, which would lead to pronounced plunges in yields of not only rice and wheat but also other crops such as maize and vegetables. The water requirements of different crops including wheat and rice could register steep rise in coming decades on account of local impacts of global warming induced by untamed rise in the global temperatures. "The climate simulation models have revealed that net crop water requirements would sharply increase because of the global warming impacts on Pakistan's already rapidly shrinking water resources. However, reduced water availability for these food crops in coming decades, which are vital to the country's sustainable food security, may not help meet the rising water requirements of the various crops," Saleem said. As a result, overall productivity of different food crops would decline as long as water conservation technologies, drought-resilient and high-yield crop varieties, rainwater harvesting programmes and direct seeding technologies were not deployed on war-footing," he cautioned.
By Sunderarajan Padmanabhan New Delhi: Global climate change is projected to have wide ranging effects on the environment and on socio-economic and related sectors. Indian agriculture scientists have found that rising temperature will adversely hit rice productivity in the country. Experiments done in Tamil Nadu show that elevated temperature will have a negative impact on rice productivity, even nullifying the positive effects of higher level of carbon dioxide. Researchers at the Coimbatore-based Tamil Nadu Agricultural University conducted a study on rice which is a staple food for most people in the region. According to Manila-based International Rice Research Institute, rice provides 23 percent of global human per capita energy and 16 per cent of global human per capita protein. The study involved actual cultivation of the cereal in a climate control chamber (CCC) where the temperature was maintained at four degrees above the ambient temperature and a carbon dioxide enrichment level of 650 parts per million (ppm). The experiment was carried out with four different days of planting – 1 June, 15 June, 1 July and 15 July. It was seen that crops grown under the projected conditions attained panicle initiation, flowering and maturity much earlier than those grown under the ambient condition. But, recorded reduced growth characters such as leaf area index, dry matter production and number of tillers. In addition, lesser percentage of dry matter was partitioned towards grain and more for the roots. Subsequently, they recorded lower grain and straw yields. Overall, elevated temperature was found to have a negative impact on rice productivity, even nullifying the positive effects of higher level of carbon dioxide. The researchers have published a report on their work in the latest issue of journal Current Science. The study was conducted by V.Geethalakshmi, K.Bhuvaneswari and A. Lakshmanan of TNAU and N. Udaya Sekhar of Bioforsk, Norwegian Institute for Agricultural and Environmental Research.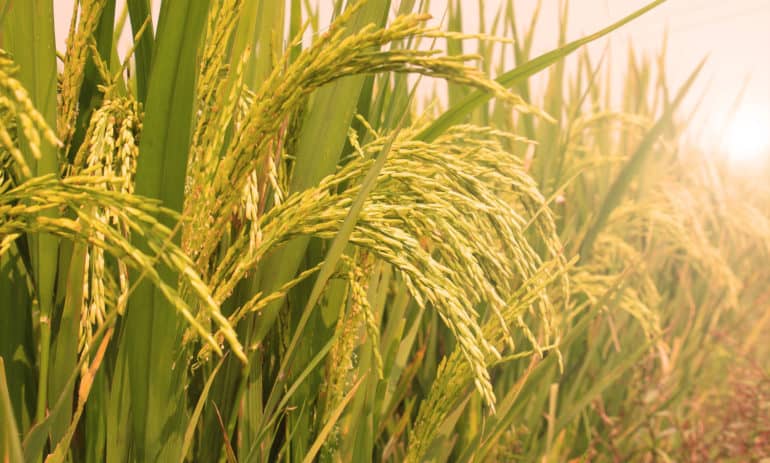 Norman Uphoff is the Senior Advisor for the SRI International Network and Resources Center (SRI-Rice), a program at Cornell University engaged with the System of Rice Intensification (SRI), which is a climate-smart, yield-increasing agriculture methodology that is being utilized by more than 10 million smallholder farms in over 55 countries. Uphoff is working to expand SRI's international network and strengthen the knowledge base for SRI and its extension to other crops. Here he explains the basic principles of SRI, the implications of the methodology, and the role it can play in agriculture in the future.
More at:
The System of Rice Intensification's Role in Hunger, Climate Change, and Communities

UC Davis plant geneticist Pamela Ronald wants to create rice varieties that can survive in harsher conditions, including more frequent droughts.
by James Temple
May 4, 2017
Plant geneticist Pamela Ronald in her lab's greenhouse at UC Davis.
More at:
Reinventing Rice for a World Transformed by Climate Change
Welcome to Rice News Today!
The access to our website is free and will remain free always for most of the contents.
However, you need to create a new account to access the website. It will not take much of your time to create a new account and you will have an access to your favorite website to browse rice news, quick stats, latest stats on basmati, downloads and a lot more at one-place!
Thanks & have nice rice news today exploring!
Login here