01 June,2023
Recent climatic conditions in parts of Pakistan and China have led to sudden rise in the price of rice. Will this bring an opportunity for rice exporting companies of India and also the retail investors ?
Prices of select agricultural products like rice and sugar are trading at close to the 10 to 15 years high. Neither it first, nor the last time that this trend has been visible. More important is whether this trend is sustainable, if yes, than what it means for companies which are part of the whole chain, either as consumer or supplier. Another important issue is whether retail investors should look at these stocks as tactical plays or as long term investment. To understand whether the up trend would be sustained or not, we have to look at the reasons for why prices are moving upward.
First, is the Ukraine war, which led to logistic issues at some important ports. Second, countries are becoming more protectionist. Third,sudden changes in climatic conditions lead to a drop in production of rice.
War will get settled, hopefully sooner than mater, but if the prices stay at elevated levels, protectionist policy will get further push as no government would want food inflation to stay at higher levels, especially for locally produced agricultural products. As far as climatic changes are concerned, they keep happening in different parts of the world and impact different crops. The only thing which may happen is that the frequency of these disturbances may get higher.
The current wave of rising prices brings in a mixture of head and tailwinds. Companies which are exporting rice and that too branded are likely to gain. Companies where
agro products like sugar and rice go as inputs are likely to face some pressure on margins.
When we looked at companies in the sector, of the four companies, only two had ratings from analysts. Given the fact that most of these companies are in small cap space they don't get much attention from institutional investors. But if one looks at the price performance of these stocks in the last month it is clear that the street is smelling the aroma of basmati rice.
The data used in screening down these stocks has been gathered from Refinitiv's Stock Report Plus. The data used in screening the following 5 stocks has been gathered from the latest Refinitiv's Stock Reports Plus report dated April 30, 2023.
About Companies
KRBL Limited is a basmati rice processing company. The Company is engaged in seed development, contract farming, procurement of paddy, storage, processing, packaging, branding and marketing of basmati rice. It operates in Domestic Agri-division, which includes agricultural commodities, such as rice, Furfural, seed, bran and bran oil, and others; and Power division, which includes power generation from wind turbine, husk-based power plant and solar power plant. The Company's geographical segments include Sales within India and Sales outside India, including the Middle East and Other than the Middle East. The Company offers its rice under a range of brands, including India Gate, Nur Jahan, Telephone, Train, Unity, Lotus, Lion, Doon, Aarati, Shubh Mangal, Al Wisam, Al Bustan, Alhussam, Blue Bird, City Palace, Necklace, Southern Girl, Taj Mahal Tilla, Bemisal and Indian Farm, among others. It exports its products to Saudi Arab, Iran, Iraq, Yemen Republic, Kuwait, and others.
LT Foods Limited is a consumer food company. The Company operates through the manufacture and storage of rice segment. It operates in three principal geographical areas of the world: India, America, Europe and other countries (Rest of the world). The Company is primarily in the business of milling, processing and marketing branded and non-branded basmati rice and manufacturing of rice food products in the domestic and overseas market. Its operations include procurement, storage, processing, packaging and distribution. The Company is also engaged in research and development to add value to rice and rice food products. The Company's rice product portfolio comprises brown rice, white rice, steamed rice, parboiled rice, organic rice, quick-cooking rice, value-added rice and flavored rice in the ready-to-cook segment. Its brands include Daawat, Heritage, Devaaya, Chef Secretz and Rozana, which cater to a diverse customer portfolio.
Chaman Lal Setia Exports Limited is a company which is engaged in the business of milling and processing of basmati rice. The Company exports to approximately 80 countries around the world, which included European, Middle eastern, American, Asian and many other markets. The Company has a manufacturing unit located in Karnal, Haryana, which has an installed capacity of approximately 12 metric tons per hour, this facility is a state of art and automated rice processing unit. The Company also has grading and sorting facilities in Amritsar, Punjab, and Kandla, Gujarat. The Company processes rice in-house and uses a parboiled, raw, steam process. The Company's brands include Maharani, Mithas and Begum basmati brands. It is also involved in selling non-basmati rice under its brand Green World A romatic Rice. The Company also sells other products, such as Maharani Diabetics Rice and Basmati Rice Plus, and organic products, such as Maharani - Brown Basmati Rice.
Kohinoor Foods Limited is a company that is engaged in the business of manufacturing, trading, and marketing food products. The Company's assortment of food products includes Basmati Rice, Wheat Flour, Ready to Eat Curries and Meals, Simmer Sauces, Cooking Pastes to Spices, Seasonings and Frozen Food. It also offers Pure Ghee, Paneer (Indian Cottage Cheese), Ready Mixes, Namkeens and Sweets. Its Basmati Rice includes Premium Basmati, Organic Basmati, Brown Basmati, Special Rice and Sela (Parboil) Basmati. Its packaged food includes dairy, biscuits and cookies, pickles, dry fruits and rice brain oil. The Company offers its products under the Kohinoor brand name. The Company's offerings are preferred by connoisseurs across the globe ranging from the United States, Canada, Australia, New Zealand and the United Kingdom to the Middle East and southeast Asian countries.
Stock Reports Plus, powered by Refinitiv, is a comprehensive research report that undertakes an in-depth quantitative analysis to generate standardized scores for each of the five key components. A simple average of these scores is then normally distributed to reach an average score. Each stock is ranked on a scale of 1 to 10. A score of 8 to 10 is considered positive, 4 to 7 is neutral and 1 to 3 is given a negative outlook.
In addition to these scores, the report also contains trend analysis, peer analysis and mean analysts' recommendations to help an investor make better & informed investment decisions.
Disclaimer: The views, scores, research and investment tips expressed herein are not that of Economic Times ("ET") or its management and have been gathered from various third-party sources. ET does not guarantee the accuracy, adequacy or completeness of any information and is not responsible for any errors or omissions or for the results obtained from the use of such information. The content provided herein including any output of tools/analysis is for informational purposes only and should not be relied upon or construed as an investment advice. ET advises users to check with a certified professional before making any investment decision
November 23, 2022 (MLN): Azerbaijan has removed Custom Duty (CD) on rice import from Pakistan for five years till 2027, Rafique Suleman Convener Rice Committee at FPCCI informed today.
This development will improvise the volume of rice exports, he added.
He lauded the steps taken by the Azerbaijan government that will encourage trade between the two countries.
He also appreciated the Ministry of Commerce (MoC) to taken several steps to boost two-way trade with Azerbaijan by opening a new avenue and said that it will boost rice export by $20 million per annum.
* Pak-Canada bilateral trade can be increased to $5b by making more efforts
"Canada is an import-oriented country and the business community of Pakistan has a good opportunity to tap this potential market for trade and exports. The Pakistani private sector can set up a base in Canada and capture the North American market."
This was said by Faisal Kakar, Deputy Head of Mission-designate to Canada while exchanging views with the business community during his visit to the Islamabad Chamber of Commerce and Industry (ICCI), said a press release issued here. Faisal Kakar said that he could facilitate online B2B meetings between Pakistani and Canadian entrepreneurs to explore areas of mutual cooperation.
He said that Pakistan can export many products to Canada including rice, textiles, IT and software, and others. He said that around 0.6 to 0.7 million people from the Pakistani community were living in Canada and some of them had been elected in the Canadian parliament. He said those parliamentarians could play an effective role in improving trade and economic ties between Pakistan and Canada.
He assured that he would try to share information with ICCI about business opportunities for Pakistan in Canada so that the private sector could make efforts to take advantage of them. Speaking at the occasion, Ahsan Zafar Bakhtawari, President of Islamabad Chamber of Commerce & Industry said that the bilateral trade between Pakistan and Canada in 2020 was just around US$ 1.11 billion, which was not according to the actual potential of both countries. He said that with better efforts, bilateral trade can be increased to 3-5 billion US dollars. He stressed that both countries should focus on developing strong business linkages between their private sectors to explore new areas of cooperation.
He said that the Pakistani High Commission in Canada should explore the products that were in good demand in Canada and share such information with chambers of commerce & industry so that Pakistan's private sector can capture better market share in Canada. He said that many sectors of Pakistan's economy offer great opportunities for JVs and investment and stressed that the Pakistani diaspora in Canada should be motivated to invest in Pakistan. Faad Waheed, Senior Vice President ICCI said that Pakistan and Canada were agro-based economies and had good potential to enhance cooperation in this sector.
Khalid Iqbal Malik Group Leader, Zubair Ahmed Malik, Zafar Bakhtawari, Muhammad Ejaz Abbasi, Raja Imtiaz, Khalid Chaudhry, Mehmood Ahmed Warraich and others were also spoke at the occasion and offered useful proposals to further improve bilateral trade ties between Pakistan and Canada.
With harvest complete and better than expected yields, the 2021-22 rice production estimate is increased from 8.2m to a record 8.9m tonnes, according to the US Department of Agriculture
ISLAMABAD – Rice exports from the country during first 07 months of current financial year increased by 11.16% as compared to exports of the corresponding period of last year. During the period from July-January, 2021-22, over 2.179 million tons of rice valuing $1.286 billion was exported as against the exports of 2.179 million tons valuing $1.157 billion of same period last year. According the trade data released by Pakistan Bureau of Statistics, the exports of Basmati rice also increased by 28.58% in last 07 months as 414,190 metric tons of Basmati rice valuing $362.183 million was exported as against the exports of 293,761 metric tons worth $281.675 million of same period last year. Meanwhile, country earned $924.668 million by exporting about 2.138 million tons of rice other than Basmati as against the exports of 1.886 million tons worth $875.959 million of same period last year. On year on year basis, the exports of rice also witnessed significant growth of 13.30% as 434,382 metric tons of rice valuing $220.078 million was exported in January, 2022 as compared to exports of 329,999 metric tons worth $194.245 million of same period last year. The exports of Basmati rice also grew by 08.97% in month of January, 2022 as 62,734 metric tons of above mentioned commodity valuing $58.086 million was exported as against the exports of 60,609 metric tons costing $53.305 million of same month of last year. It is worth mentioning here that food group exports from the country during first 07 months of current financial year increased by 20.87% as compared to the exports of the corresponding period of last year as different food commodities worth $2.952 billion were exported as against the exports of $2.444 billion of same period last year. The exports of food group from the country witnessed about 14.31% growth on year on year basis in January, 2022 as compared to same month of last year. During the period under review, the exports of all major food items recorded positive growth as exports of rice grew by 11.16%, fish and fish preparations 5.08%, fruits 11.60%, vegetables 11.36%, spices 22.94%, meat and meat preparations 1.68% respectively. Meanwhile, food group imports into the country also recorded increase of about 21.32% during July-January, 2021-22 as food commodities costing $5.629 billion were imported as against the import of $4.639 billion of same period last year. The food group imports into the country on year on basis also recorded about 13.05% growth in January, 2022 as against the imports of January, 2021. During month of January, 2022, different food commodities valuing $830.844 million were imported as compared to import of $734.953 million of same month last year. In last 07 months imports of soyabean oil increased by 34.70%, palm oil 55.75%, sugar 49.84%, pulses 14.94%, tea imports into the country grew by 5.48% as corresponding period of last year.
KARACHI: The retail prices of various varieties of rice have been increased by up to Rs40 per kilo almost a month before Ramazan.
Traders claim that the prices have been raised due to rise in exports and high transportation cost. The retail price of medium quality basmati is now Rs200 as compared to Rs160 per kg while normal basmati is selling at Rs150-160 instead of Rs120-130 per kg. Premium basmati is now priced at Rs250 per kg. A biryani shop owner said he had to pass on the impact of price hike of at least Rs10 per plate to customers as he was compelled to procure basmati Sella rice at Rs20-30 per kg higher rate from wholesale markets. He said he sold a biryani plate at Rs130. "Some other outlet owners are selling at Rs140 per plate depending on the area." In bigger food shops, premium basmati rice biryani (double plate) is being sold at Rs300-330 and single plate at Rs170-200. While it is not easy for a buyer to judge the quality of rice in biryani, traders and biryani restaurants take full advantage of this ignorance by mixing various varieties. General secretary of the Karachi Retail Grocers Group (KRGG) Farid Qureishi said that price jump in basmati and other varieties of rice was not a matter of concern for the rich who continued to buy expensive commodities without any problem in higher quantities for monthly consumption. He said, however, the lower and middle income groups, who are hit hard by rising food inflation and utility bills, had been limiting their buying as per their requirement. A member of the Rice Exporters Association of Pakistan (REAP), Anis Majeed, said that despite a drop in transportation cost after Rs10 reduction cut in fuel rates on March 1, rice prices had been soaring owing to previous massive hikes in transportation cost because of diesel and petrol rates. He said exports were in full swing, thus putting pressure on local prices despite the fact that exports were made at a very low wholesale rates. Rupee devaluation against the dollar is certainly benefiting exports. Pakistan's rice production is over seven million tonnes per annum in which exports have been hovering between 3.5 and four million tonnes while the rest is consumed domestically. Export destinations are Europe, Gulf countries, Australia, US, China, African countries, the Far East, etc. According to figures of the Pakistan Bureau of Statistics, basmati exports rose by 41pc and 414,190 tonnes of rice were exported in seven months of fiscal year 2022 from 293,761 tonnes in the same period of the last fiscal year. In terms of value, it is a jump of 28per cent, i.e., $362 million from $282 million. Other varieties of exports grew by 13pc, 2.138m tonnes from 1.886mn tonnes, while it went up by 5.56pc in terms of value, $924mn from $876mn, in seven months of fiscal year 2021. Mr Anis said due to massive hike in freight rates and lack of availability of shipping containers, rice exporters had chartered two to three bulk vessels destined for African countries in the last three months to load rice cargo in these vessels. Each vessel had carried 35,000-40,000 tonnes of rice. Besides, demand from China for Pakistani rice also remained high. In financial year 2021, export of other varieties had plunged to 3.062 million tonnes fetching $1.465 billion as compared to 3.3 million tonnes valuing $1.39bn in FY20. Basmati exports earned $575 million from 629,069 tonnes in FY21 from 865,949 tonnes earning $783mn in FY20. Rice exports in FY21 remained subdued due to low price offered by India for non basmati and higher freight charges from October 2020 amid Covid-19 pandemic. However Chinese buying of Pakistani non basmati rice kept the exports moving.
FAISALABAD - The agriculture department has invited applications from rice growers for providing them agri appliances and machinery on subsidised rates under Prime Minister (PM) Agri Emergency Programme.
Deputy Director Research Information Unit Agriculture Department Faisalabad Dr Asif Ali said that male and female farmers belonging to Faisalabad, Jhang, Chiniot, Gujranwala, Gujrat, Sialkot, Mandi Bahauddin, Narowal, Hafizabad, Lahore, Kasur, Sheikhupura, Nankana Sahib, Bahawal Nagar and Okara were eligible for applying for agri machinery. He said that rice growers should submit their applications up to February 20, 2022 and they would be provided rice machinery after balloting. He said that application forms were available in the offices of Assistant Director, Deputy Director and Divisional Director agriculture (extension) while the same could also be downloaded from website www.agripunjab.gov.pk and its photocopy would also be acceptable. He said that after balloting farmers would be provided various kinds of agri appliances and gadgets. More information in this regard can be obtained from the offices of Deputy Director or Divisional Director Agriculture (Extensive) Department during office timing, he added.
LAHORE: Rice Exporters Association of Pakistan (REAP) has extended its cooperation to the Punjab government for research and model farming in the agriculture sector. This offer was made in a meeting held between Chief Secretary Kamran Ali Afzal and REAP's delegation led by Chairman Ali Hasaam Asghar here Sunday. Other members of delegation included Ch Samiullah Naeem, Kashif Rehman, Mian Wahab and Faisal Jehangir, while Secretary Agriculture Asad-ur-Rehman Gillani was also present on this occasion. Kamran Afzal told the delegation that the Punjab government was working on providing business-friendly atmosphere so that business activities could be promoted. The provincial government was also working on farm mechanisation in order to increase production of agriculture sector, maintained. Speaking on this occasion, Ali Hasaam said export of rice depended on agriculture sector's production. He also appreciated the steps taken by PM Imran Khan to facilitate the exporters.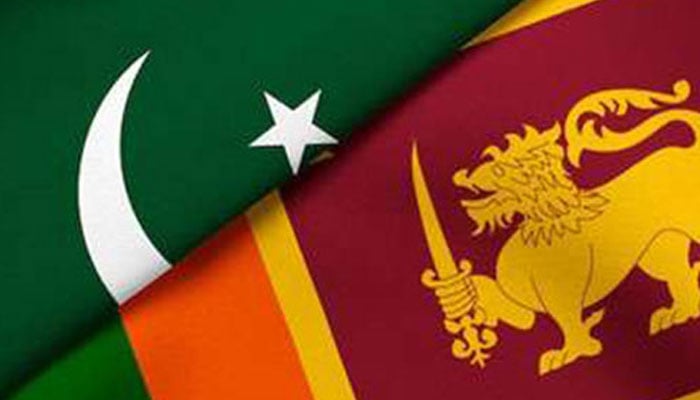 ISLAMABAD: Pakistan has decided to give Colombo a $200 million loan for the purchase of rice and cement, said a Sri Lankan media report. The decision was made during a recent visit of the Sri Lankan trade minister to Islamabad, the report said. However, the terms and duration of the loan were being finalized by the authorities from both the countries, it added. Sri Lankan will use the amount for the import of rice and cement from Pakistan. Sri Lanka's Secretary to the Treasury Sajith Attygalle confirmed that Islamabad and Colombo have agreed on the $200 million credit line in principle while the details of the credit is yet to be worked out, according to
Daily Mirror
. The amount will be used to import cement, basmati rice and medicines manufactured in Pakistan, the publication added. It is pertinent to mention here that Sri Lanka is facing a shortage of cement recently, which had led to skyrocketing prices.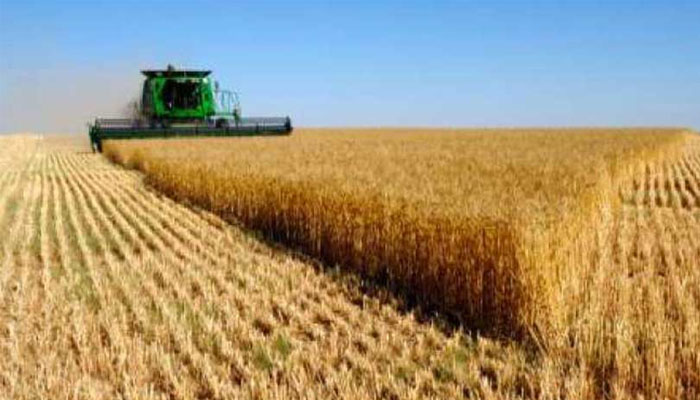 LAHORE: Pakistan's pathetic agriculture policies have resulted in huge drain of foreign exchange. Low yielding seeds create shortage of crops like cotton, wheat, and edible oil, which is covered via imports. However, seeds are imported too. Over seventy percent of Pakistan's exports originate from agriculture. Rice exports after textiles are the largest foreign exchange earners for Pakistan. The basic problem is that of quality seeds. Public sector research in developing new and better seed varieties is pathetic. The private sector is hostage to the long approval process for certification of their seeds, as the approvers in the government themselves are from public seed research institutes. They have a vested interest. New seed varieties developed by the private sector with better yield are a blot on the public sector seed institutes that have failed to develop any seed through research. They often own the popular smuggled seed varieties and give those seeds their name. Provincial seed research institutes are starved of funds as 90 percent of their budget is consumed on salaries and administrative expenses. There is a very small amount left for research that must be distributed among several PhD researchers employed at these institutes. The funds are not sufficient for even one credible research. Seed is the most crucial input in agriculture. The productivity of the crop depends on the quality and efficacy of the seed. The ability of the seed to resist pests and drought are the features that are embedded after research. These seeds are certified by the provincial governments confirming the features claimed by the public or private researchers. Still there is a dearth of quality seeds in Pakistan. The country still depends on the Maxi-Pak wheat variety introduced in the 60s. Our per acre wheat production is half that of neighbouring India. In cotton, we failed to develop its BT variety with the result that cotton production in the country declined from 14.87 million bales in 2014-15 to only 8 million bales in recent years. Basmati rice production in Pakistan is almost half that of the long grain rice of India and we are constantly losing our global share to India. Maize production has multiplied in recent years on the strength of imported hybrid seed. In the same way, coarse rice exports are constantly on the rise because of imported hybrid rice seed and its production in Pakistan through transfer of technology. After the All Pakistan Textile Mills Association, the Rice Exporters Association of Pakistan (REAP) has also urged the government to focus on demand driven research, taking all stakeholders on board, particularly rice exporters. REAP Chairman Ali Hassam Asghar regretted that public sector research institutions were doing research in isolation whereas Pakistan's competitor, India was bringing a new variety every year. It is becoming very difficult for us to compete with them. A decade back Basmati share in our rice export was over 70 percent. Now it has reversed as the share of coarse rice variety dominates rice export. The cost of coarse rice has reduced appreciably because of high yielding hybrid rice seeds imported from China and production of the same high yielding variety through transfer of technology from China. Since Basmati or the long grain rice is grown in Pakistan and India only, its high yielding seed must be developed in Pakistan. Indians have already done so and are leading long grain exporters. Asghar said both federal and provincial governments should pay attention towards the whole rice supply chain. Most vital now was the availability of extra-long grain seeds. Currently, REAP members have no option but to export high-cost low yield super basmati and 1121 varieties. He said private sector companies claimed that the variety approval system of the government was flawed, as preference was given to low yield government varieties over high yielding private sector varieties. Private rice seed researchers are dismayed over the delay in approval of their high yield basmati varieties, while low yield varieties of the public sector are approved. In one instance, one high yield rice variety from the private sector was rejected by the provincial seed council on spot examination with a comment that "if this variety goes for fine, we may recommend", otherwise it will be rejected if the researcher company wants to get it approved as a basmati variety. Yield of that variety was higher by 12 percent than the check variety (super basmati). Incidentally, the same variety was recommended by PARC, which is a federal body. This variety was again sent for spot examination and was cleared, but this time the objection was that the data of the researcher was old. These delaying tactics discourage the private sector as research is an expensive process. To ensure fair play, the provincial seed council must have representation from private sector research centres as well as relevant exporting associations, beside experts from the provincial government and a representative of the federal government.
Rice valuing $1.066 billion were exported in the first of the financial year 2021-22 as against the exports of $963.379 million of the corresponding period of last year. During the period from July-December 2021, over 2.081 million tons of rice were exported as against the exports of 1.849 million tons of the same period last year, according to the data of the Pakistan Bureau of Statistics. In the first two quarters of the current financial year, rice exports from the country witnessed about 10.73pc growth as against the exports of the same period of last year, it added. The exports of basmati rice grew by 33.14pc as 343,633 metric tons of basmati rice valuing $304.043 million exported as against the exports of 233,152 metric tons worth $228.370 million of the same period last year, it added. Meanwhile, the country fetched $762.772 million by exporting over 1.738 million tons of rice other than basmati rice as compared to the exports of 1.616 million tons $735.009 million of the same period last year. During the last six months, the country earned $201.581 million by exporting about 75.268 metric tons of fish and fish products, which was stood at $195.364 million in the same period of last year, it added. On a month-on-month basis, the exports of rice grew by 3.26pc in December 2021 as against the exports of 484.956 million tons worth $232.676 million of the corresponding month of last year, it added.
KARACHI: On the request of the Rice Exporters Association of Pakistan (REAP), the Export Development Fund (EDF) Board has approved some Rs27 million for Biryani Festivals at five international destinations for the promotion of Pakistani rice.
Reap is making serious efforts to boost the country's rice export and intends to achieve a $5 billion export target in the next few years. Rice is one of the largest exporting commodity and cumulatively, some 3.2 million tons worth $2 billion rice were exported during the last fiscal year. As per Reap proposal, these Biryani Festivals will be organized in Riyadh (Saudi Arabia), Muscat (Oman), Baghdad (Iraq), Tehran (Iran) and Kuala Lumpur (Malaysia) for the promotion and marketing of Pakistani rice. In these festivals, Reap would present Pakistani rice as a brand to enhance the exports and earn more foreign exchange for the country. While talking to Business Recorder, Muhammad Anwar Mianoor, acting Chairman Reap said these five countries are already importing Pakistani rice, but there is huge potential to increase exports. Pakistan has exported some 0.2 million tons of rice to Malaysia and is willing to achieve 0.5 million tons target. Iraq's rice market is over one million tons and Iran is also a potential market with 1.5 million tons demand, he mentioned. He said the Export Development Fund (EDF) Board in its 22nd Finance Committee Meeting has principally approved Reap's proposal for organizing Biryani Festivals in the five international destinations to further explore the rice export markets. "We are planning to conduct Road Shows and aggressive social media marketing. We will engage food bloggers and social media influencers for the promotion of Pakistani rice," acting Chairman Reap said. He said that these Biryani Festivals will be arranged in the hotels, restaurants and hypermarkets of the potential rice buying countries. Accordingly to manage funds for these festivals, Reap requested Ministry of Commerce and Trade Development Authority of Pakistan (TDAP) for support Reap's proposal through the EDF, so that the rice exporters' representative body will be able to increase rice exports from Pakistan and increase overall market share in the different countries, he added. He informed that Mincom and TDAP have not only appreciated the Reap's Biryani Festival proposal but also assured full support to make these events successful. Accordingly, the EDF Board has approved Reap's proposals and sanctioned EDF funds of Rs.27 million for Biryani Festivals at five proposed destinations. Anwar Mianoor said that Pakistani rice is one of the best rice in the world due to its length and quality. There is a need to make some serious efforts for the promotion of Pakistani rice. Pakistan has a bumper rice crop this year and has sufficient stocks for exports. The growth in rice exports and its earnings will also help the government to reduce pressure on external accounts. He has thanked Abdul Razzak Dawood, Advisor to Prime Minister on Commerce, Sualeh Farooqi Federal Secretary Commerce and all members of EDF Board for their consistent support for approval of these proposals and efforts for the betterment of rice export trade of Pakistan.
KARACHI: Pakistani rice exporters warned the country could lose $400 million in export revenue due to high freight charges and lack of container availability, Arab News reported.
The global shortage of containers and high freight charges have affected Pakistan's rice exports, making people associated with the business seek government intervention to restrict the exit of empty containers from the country. "Due to the lack of availability of containers and high fright costs, 250,000 tonnes of rice could not be exported last year and this quantity may increase to 500,000 tonnes this year due to the severity of the situation," Rice Exporters Association of Pakistan (Reap) senior vice chairman Muhammad Anwar Mianoor said during a news conference. "The county is likely to lose $400 million in export revenue if timely steps are not taken through policy measures by restricting the movement of empty containers," he said, adding, "The government should come up with policies for return of empty containers and should bound shipping companies to cap a fixed percentage of empty containers which will be available for export purposes." The Reap official noted that India had already taken such steps to facilitate its export sector by allowing imported containers to remain in the country for re-use. Rice exporters said the container charges had gone up over 1,500 per cent by shipping companies which had been steadily increasing the cost of the commodity. "Over a year, container charges which were $70 to $80 last year have increased to over $1,300 per container for their Chinese destination," Mianoor said. The Pakistani rice exporter called for a complete audit of shipping companies and freight forwarders, saying they were making money by disturbing the export sector. "Shipping companies have made a cartel and are blackmailing us," he continued. However, the government officials said that the rice export was continuing from the country, adding that 55,000 tonnes of it had already been exported this week from the Karachi port. They also maintained that appropriate measures had been taken to make containers available for exports. "Around 5,000 containers at the ports are stuck up and we have asked the Federal Board of Revenue [FBR] to clear them," special assistant to the prime minister on maritime affairs Mahmood Moulvi told
Arab News
. Pakistan exported around 1.6 million tonnes of rice worth over $826 million, up by 13 per cent, during the July-November 2021 period of the current fiscal year. The country's exports fell by six per cent to over $2 billion, according to the Pakistan Bureau of Statistics.
KARACHI: Rice Exporters Association of Pakistan (Reap) Tuesday urged the federal government to take immediate measures to ensure the timely availability of the containers for export purposes.
A high-profile delegation of Rice Exporters Association of Pakistan (REAP) led by Abdul Rahim Janoo, Former Chairman Reap had a meeting with Mahmood Baqi Moulvi, Special Assistant to Prime Minister on Maritime Affairs yesterday at KPT Head Office Karachi. Muhammad Anwar Mianoor Senior Vice Chairman REAP, MC Members Dr. Muhammad Hafeez, Hasab Abdul Rauf along with Rasheed Jan Muhammad, Jawed Jilani, Ashfaq Ghaffar, Anis Majeed, Usman Shaikh, Noman Arif, Faisal Anis, Shoaib Rauf and others were the part of the delegation. In addition, Muhammad Sohail Shahzad, Director Technical Quarantine Department of Plant Protection Department, government of Pakistan along with his team was also present during the meeting. Anwar Mianoor said with a bumper rice crop this year, Pakistan has great opportunity to boost the rice exports. "We have good orders for China in coming months," he said. However, exporters are facing a severe challenge of non-availability of containers for export purposes, he mentioned. He also drew the attention of the Advisor towards exorbitant increase in freight charges. He requested the federal government for immediate measures for the availability of containers for export of goods, particularly rice. "The federal government should issue a notification that forbids shipping lines from taking away empty containers or put a percentage on the movement of empty containers from our country," he suggested. He mentioned that in some countries, their government implemented this practice. Further, he complained that shipping agents and companies are charging high exchange rates as compared to prevailing rates. He requested his support to facilitate rice exports to work with peace of mind. Mianoor also appreciated the role of DPP for the betterment of import export trade of Pakistan. He said that despite the shortage of staff, DPP staff has worked day and night and provided excellent services to business and trade. He requested Mahmood Moulvi to extend every possible support to DPP to continue their services. Abdul Rahim Janoo congratulated Mahmood Moulvi and said that he is the first leader of rice industry who have reached this position and we are proud of you for representing the rice sector everywhere. Sohail Shahzad, Director DPP thanked for the support to Reap, Ministry of National Food Security & Research and Government of Pakistan and informed that previously DPP was facing a critical shortage of staff to perform our duties to inspect import export containers at all sea ports. However, after consistent efforts MINCOM appointed a good number of Staff on Contractual basis and also provided suitable funds, so that DPP can continue to work with zeal. He requested to provide support to get these staff permanent. He requested Mahmood Moulvi to again hand over the office to DPP to work smoothly at Port premises. Sohail Shahzad added that there should be dedicated space at seaport to inspect the import export containers properly for sensitive countries, so that exports could not be stopped.
Pakistan's rice exports staged a comeback during Q1-FY22, rising against low base from Covid quarter during same period last year. Exports of all varieties have shown marked improvement, with basmati rice exports recording a particularly impressive performance, marching ahead by one-third in volume terms.
But beyond the obvious low base impact, rice exports are struggling to get off the rollercoaster ride they stepped on three years ago, failing to inspire confidence. Exports remains significantly lower than Q1-FY20, when impact of currency devaluation made commodity export temporarily very attractive. Since then, volumes have struggled to maintain momentum, with annualized basmati volume well-under million tons target, whereas non-basmati varieties are also trailing under peak performance.
Although rice exporters have pointed fingers at the oceanic container shortage, much more seems to be at play that explains below-par performance. Exporters are struggling to fetch attractive pricing in the global commodity market, as rice prices have turned out to be the only laggard in the ongoing global commodity price spiral. International prices of most rice varieties are trailing well below their pre-pandemic levels, and refusing to change gears from downward trajectory. Domestically produced rice varieties are also no exception to this global trend, which is an outcome of a glut in rice supply from East Asian countries.
It must come as little surprise to readers that Pakistan is a price taker in the international rice trade, especially due its tiny share in non-basmati varieties production. Since non-basmati varieties are mainly produced for export markets, export volume has demonstrated resilience (as suppliers struggle to sell in local market). But pricing has certainly taken a hit, in line with international trend. In case of basmati, global demand remains steadfast at roughly 5 million tons per annum, of which 0.6 to 0.8 million tons originates from Pakistan. Exporters from India meet more than 80 percent of the global demand, and thus enjoy unchallenged pricing power.
News reports from across the border suggest that India's basmati exports may remain restricted close to 4 million tons in the ongoing fiscal year, due to lower production forecast in its local markets. Pakistani exporters thus have a golden opportunity to maximize volume exported, but some risks to thesis persist. Exporters insist that 'ocean freight gone wild' risks hurting prospects, as buyer destinations are not entirely averse to higher prices. Ex-farm prices have already adjusted upwards in response to lower production across the border, further diminishing mills' margins. On the other hand, buoyant demand for local consumption means millers are happy to offload their output in the domestic market, especially if price of substitute cereals (such as flour) also rise. Given the complex dynamics, the recent round of currency depreciation has offered some encouragement to exporters, which may be dampened due to change in macro-settings: the possibility of an upward correction in Rupee as a result of an agreement with IMF. If that happens, Pakistan's rice exports breaching $2.5 billion in FY22 shall remain a mirage.
KARACHI: The steps being taken by the incumbent government to increase the country's exports have started yielding results as Russia has increased the volume of rice imports from Pakistan.
The Russian Trade ministry will monitor more rice factories via video link with the collaboration of the Plant Production department. Earlier Pakistan had around 34 rice export establishments in the Russian market, but now the number has increased up to 53, said director Plant Production Department, Sohail Shahzad said and added several countries including Russia, China, Japan and Australia have lifted the import ban from Pakistan and issuing online confirmation certificates to the Pakistani exporters. Sohail Shahzad said several countries by visiting the factories online via Plant Production Department are releasing orders for rice and fruits. It is to be noted that Russia had banned the import of Pakistani rice in 2018. The ban was lifted after efforts were made by the Ministry of Commerce, Ministry of National Food Security and the trade wing of Pakistan's embassy in Moscow. The trade attache in Moscow had also persuaded the Federal Service for Veterinary & Phytosanitary Surveillance (FSVPS), a federal executive body in Russia, to conduct a virtual inspection of other rice exporting enterprises in Pakistan, so that they may also be allowed to export rice to Russia.
Rice Exporters Association of Pakistan say the statement regarding no demand of basmati rice in the world is misleading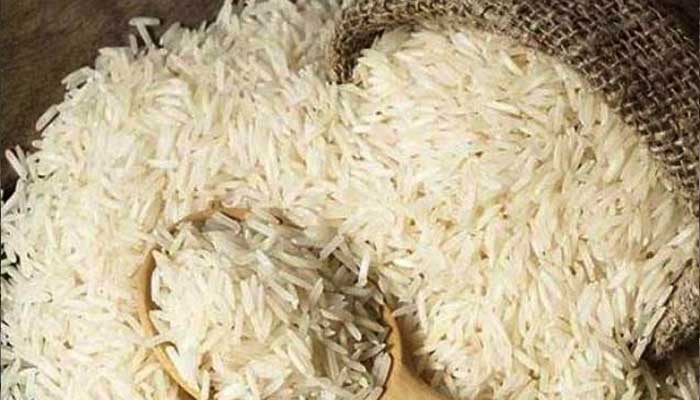 Karachi: Rice exporters on Thursday came hard on a Prime Minister's aide for underestimating the export potential of Pakistani basmati that fetches the country more than $800 million. Rice Exporters Association of Pakistan (REAP) said the statement regarding no demand of basmati rice in the world is misleading, as Pakistan exports basmati worth more than $800 million every year. REAP expressed serious concern over a public statement by Special Assistant to Prime Minister on Agriculture Jamshed Cheema that demand in export markets is mostly for coarse rice while the Pakistani farmers are intoxicated with basmati rice and should shift to production of coarse rice. The aide said basmati rice should only be produced for local consumption. "The statement of the special assistant is patently false and misleading," Qayum Paracha, chairman of REAP said in a statement. "REAP would like to apprise that basmati is sown in Punjab since 17th century and due to its unique aroma, our basmati rice acts as Pakistan's ambassador globally," Paracha said. Pakistan's current basmati rice exports are around $800 million per annum out of total $2.3 billion rice exported per annum. Hundreds of thousands of people in the whole supply chain of basmati rice from farmers, millers and work force to exporters and brand owners are dependent on the crop, he added. REAP has announced a reward of Rs10 million to any rice breeder, government or private sector, who comes up with high productivity basmati rice new seed. "Instead of encouraging research and yield increase in basmati crop which has a potential of more than $3 billion export annually, Cheema is discouraging sowing of this heritage product," he said. "Such irresponsible statements by people sitting on highest echelons of Pakistan will jeopardize our case in European Union. Such damaging stance by a high official of the government negates all our efforts to safeguard our heritage since centuries in basmati rice besides billions invested in rice mills, export market brand equity." In March, the European Union accepted the reasons of Pakistani rice exporters for why India should not be given exclusive rights to export basmati. REAP had filed the statement in opposition to India's claim of geographical indication of basmati on February 5 after sending the notice of opposition on December 7 last. Pakistan has been challenging India's bid to obtain exclusive rights of exporting basmati rice to the 27-member European Union since last year. India is the world's biggest basmati exporter and meets 65 percent of the global demand for the aromatic rice. Pakistan meets the remaining requirement.
Thousands converge in Larkana on 27th of December every year to pay homage to their leaders from the Bhutto dynasty. Two former prime ministers, including the Muslim world's first female prime minister, lie buried there in a beautifully built mausoleum. The late Z A Bhutto and his daughter Benazir Bhutto are from this district. Many bureaucrats that serve in different positions also find their roots in Larkana. Besides Bhuttos, Larkana is home of Kalhoros, Chandios, Khuhros, Bughios, Magsis, Unnars and Rashdis who all come from the landowning class. Many among them are tribal chieftains, for upper Sindh's districts are also known for tribal culture and jirgas which settle disputes and bloody feuds privately between parties. These are, however, families who also matter in Sindh's politics. Sheikhs — an important community of Larkana — are business-oriented and dominate the area's urban landscape. Chandka pargana is said to be Larkana's old name in the Mughal period. It remained a centre of trade in the Kalhoro regime and was once considered the Eden of Sindh because of its famous orchards and greenery. Britishers focused on the area's development, building the Sukkur barrage around 1932 and creating three major canals on the barrage's right side to feed Larkana and other areas from the mighty Indus.
With 450 out of Sindh's 630 mills located in the district, the urban areas are a hub of rice production
Larkana got status of divisional headquarters in the late 80s but it was divided in 2004 and Kambar Shahdadkot was carved out as an independent district. Sukkur's barrage's Rice, Dadu and Kirthar (North Western) canals feed Larkana and other districts with the last one feeding Balochistan as well. Initially, better water flows from the canals lead to prosperity in the area but soon faced silting from River Indus. As evident from its name — Rice canal — is a large irrigation channel that feeds rice-growing areas of Larkana in Kharif period. Dadu and NWC also irrigate areas of Larkana and its neighbouring district. These canals are about to become part of the feasibility studies of the $480 million, World bank-funded Sindh Agriculture and Water Transformation (SWAT) project. The Larkhana division is a hub of rice production with a large number of mills. The division is known for rice cultivation and production. It is grown in Jacobabad, Kashmore, Kambar-Shahdadkot and Shikarpur districts falling in the division. Sindh's share in Pakistan's rice production is estimated to be 28.6 per cent in terms of area and 38.6pc in production in 2017-18, according to the Ministry of National Food Security and Research. In Sindh, around 38pc of the area remains under cultivation of the coarse variety or IRRI-6. Rice Exporters Association of Pakistan (REAP) says Pakistan is the world's 11th largest rice producer, accounting for 8pc of the global rice trade. This is why REAP chairman Qayyum Piracha underscores the need for introducing mechanised farming to achieve the required growth potential in exports. Sindh agriculture officials say area under rice cultivation in Sindh was reported at 516,900ha (five years' average of 2000-01 to 2004-05) which reached to 828,292ha in 2017-18, showing 60.24pc increase. Production-wise, Sindh had 1,414,700 tonnes of clean rice previously (five years' average of 2000-01 to 2004-05), which increased to 2,850,524 tonnes in 2017-18, indicating a 101.5pc increase in production. Yield per ha in Sindh was 2,737 kg (five years' average of 2000-01 to 2004-05) which reached to 3,441kgs in 2017-18, and 3,493kgs per ha (five years' average i.e. 2013-14 to 2017-18). It shows an increase of 27.62pc in per ha crop. In 2018-19, per ha yield was achieved at 3,725 kg — highest in the last two decade. Sindh got the highest yield per acre of rice at a national level. Average yield per ha of crop nationally was 2,339kgs (5 years' average of 2010-11 to 2014-15), correspondingly, it was 3,495kgs in Sindh in the same period thus recording an increase of 49.4pc in yield per ha over national yield. During 2019-20 season, Sindh surpassed the acreage target of 770,000ha by achieving 775,862ha acreage. The unusual increase in area, production and yield is because growers use imported hybrid variety instead of Sindh's indigenous varieties like subdasi, shandar, KS282, DR etc. This variety gives higher yields and can be used as a late-sowing variety as well. Late Z A Bhutto had established the Dokri Rice Research Institute in Larkana to boost to rice production. Growers, however, remained dissatisfied with the institute's performance as far as the quality of rice seed is concerned. The institute needs strengthening. According to the institute's head Wali Mohammad Baloch, the hybrid variety of seed has destroyed growers. He said the institute has produced DR-60 and DR59 varieties with matching yield potential as far as the hybrid variety is concerned. "It is the hybrid variety that is now hit by a sterility problem due to climate change and growers are unable to cope with it," he says. The institute is pursuing a scheme of 'seed production enhancement technology' which awaits government approval. "We also want to promote Sindh's indigenous varieties to lessen reliance on imported hybrid seed," he remarked. Growers themselves realise that the hybrid variety has become a major problem for them and are paying the price for opting for it blindly. A progressive grower and Sindh Abadgar Board (SAB) representative from Larkana, Irfan Jatoi aptly describes this. "Larkana faces a water shortage. Hybrid seeds can be sown as late as possible therefore growers opted for it as the late sowing variety initially. When it increased yields, they naturally inclined towards it further to make an extra buck in the last decade," he says. Lately, however, they faced problems of sterility thus incurring losses and are having second thoughts. "Adulterated hybrid variety is being marketed so growers are less inclined," he says. Arif Ali Mahesar, a rice miller and grower, subscribes to Jatoi's views. "Hybrid was late variety but when growers started using it for early sowing due to better water availability they didn't get the desired 80 to 90 maunds of yields they had become accustomed to," he says. Hybrid seed is expensive and needs massive inputs by farmers. Post-harvest losses during milling is another factor. With the upgradation of machinery in mills, at least 30,000 tonnes of rice production could be increased by offsetting post-harvest losses. Larkana's industrial sector mainly revolves around rice mills. It has one sugar mill — Naudero — and a few flour mills. Business leaders including Larkana's ex-mayor Khair M Shaikh and Larkana Chamber of Commerce president Mohammad Ali Shaikh contend that most of the industrialists own rice mills. They say Dokri Rice Research Institute needs to put its foot down and come up with new seed varieties and improve Sindh's indigenous varieties. "Broken ratio in rice during milling is around 45pc to 50pc due to seed quality," says Mr Shaikh. The Sindh government's Sindh Enterprise Development Fund (SEDF) is struggling to promote mechanised farming in rice. For the last seven years, it is supporting rice millers as far as the upgrading of their milling system is concerned. According to Mehboobul Haq of SEDF, out of around 630 rice mills, 450 were located in Larkana. "What SEDF is doing is to absorb markup of bank loans offered to rice millers for upgrading their systems. It is a markup subsidy which Sindh government is providing. We are supporting growers at farm level for promoting mechanised farming," he says. A consortium of leading companies in the agriculture sector joined together to provide specialised machinery services to rice farmers in lower Sindh for nurseries, transplantation and harvesting. In terms of orchards, Larkana is famous for its guava production. Around 3,200ha are brought under guava cultivation in winter, followed by mango and watermelon on around 160ha each. Wheat, cotton, barley, sugarcane, mustard, gram, sesame etc are also produced throughout the year on a minor scale. Larkana's share in cotton production is 0.3pc and wheat's share is 4.3pc, according to a district profiling figure, compiled by Hina Shahid. In the livestock sector, the share of cattle and buffaloes is calculated at 3.1pc and 7.2pc as per the 2006 livestock census.
Published in Dawn, The Business and Finance Weekly, January 11th, 2021
In July 2020, rice export shipments shrank to 266,206 tonnes from 365,138 tonnes in July 2019. Export earnings fell to $148.8 million from $194.5m.
These numbers released recently by the Pakistan Bureau of Statistics (PBS) do not necessarily indicate that during this fiscal year rice exports would tumble. But they bring to the fore some inefficiencies of exporters and government-run agencies. In 2019-20, Pakistan's rice exports fetched $2.27 billion with an annual growth rate of five per cent, according to the State Bank of Pakistan's (SBP) foreign trade report. This increase came at a time when Pakistan's total food export bill of about $4.36bn was down more than 5pc from $4.61bn in 2018-19, according to the PBS. For the past few months, exporters were warning the government of the damage to the paddy crop during the ongoing second locust attack. The government claims it is fighting the second locust attack more furiously than it did during the first quarter of this year. It claims that the ongoing second attack has only slightly hurt the paddy crop that is at the flowering and harvesting stage. But exporters say the damage to the paddy crop, particularly in Sindh, is being underestimated by authorities. They say rice millers started factoring this in back in July and raised the prices of rice varieties for commercial exporters who, in turn, failed to export as much as they did in July last year.
The nation can spare 4.4m tonnes for exports as domestic consumption and contingency reserves don't require more than 3m tonnes. But it is up to the Ministry of Commerce and our exporters to find buyers for 4.4m tonnes of rice
Even the mills that directly export rice failed to get as large buying orders as they did in July last year: their own cost of rice processing increased owing to the general inflationary trend and due to higher forward paddy prices paid to growers who were anticipating the crop's damage under the second locust attack. Going forward, the future of rice export earnings depends on whether exporters can manage to export 1m-1.2m tonnes of Basmati rice and 3m tonnes or more of non-Basmati varieties. In 2018-19 as well as 2019-20, total rice shipments remained above 4m tonnes. But the exports of Basmati rice stood at 791,000 tonnes and 890,000 tonnes in 2018-19 and 2019-20, respectively. Rice Exporters Association of Pakistan (Reap) Chairman Shahjahan Malik hopes that during this fiscal year Basmati rice exports would touch the 1m-tonne mark. Based on July 2020 statistics of the PBS, the average export price of Pakistani Basmati rice now hovers around $955 per tonne whereas that of non-Basmati rice is around $453 per tonne. With some effort, the average export price for Basmati and non-Basmati could be raised to $1,100-1,200 per tonne and $500-600 per tonne, respectively. If this happens — and exporters, particularly those of Basmati rice, say they are working seriously to make this happen — then rice export earnings could be enhanced substantially with a little increase in the volume of 2019-20 that was below 4.2m tonnes. According to Reap statistics, the average export price of Basmati rice had shot up to $1,153 per tonne back in 2013-14. But this level could not be sustained in later years owing to fierce competition in global markets and, in recent years, also due to a huge depreciation that reduced massive gains in exports in the local currency. The US Department of Agriculture (USDA) recently projected that Pakistan's milled rice output during this crop year could be 7.4m tonnes against the target of about 8m tonnes set by our Federal Committee on Agriculture. The nation can easily spare 4.4m tonnes for exports as domestic consumption and contingency reserves don't require more than 3m tonnes. But it is up to the Ministry of Commerce and our exporters to find buyers of 4.4m tonnes of rice. This should not be a problem as lockdowns in parts of India still continue, making rice exports difficult like they were in April-June. Our exporters grabbed that opportunity during the quarter to boost rice exports. But even if Pakistani exporters get some share of Indian rice exports, particularly in the Gulf region, overall competition in global markets this year is expected to remain tough — with Vietnam having a larger exportable surplus and with stricter rules in place for clearance of import consignments at ports of buying countries amidst Covid-19 safety measures. The USDA has projected a straight 17pc increase in Vietnam's total rice output this year. Maintaining growth momentum in rice exports during this fiscal year also depends on whether brisk shipments to the United Arab Emirates and Saudi Arabia remain intact. They are among Pakistan's important markets and our rice export earnings from these two countries were 18pc of the total, according to the SBP. Owing to the unfolding of deep and surprising strategic developments in the Gulf region, it is premature to predict how these developments will eventually impact our trade in the region. In 2019-20, our rice exports to China — the second largest market after the United Arab Emirates — did suffer because of Covid-19–triggered lockdowns earlier in China and later on in our own major cities. So the China factor would also determine to a great extent how our rice exports could grow in 2020-21. Exporters say that unlike the United Arab Emirates, Saudi Arabia, United States and the United Kingdom where Pakistan's rice demand does not fall easily on price consideration, it does in China. This means that to boost rice exports to China, exporters will have to be more competitive than in the aforementioned countries. That is an uphill task, more so because in China there is far greater demand for our non-Basmati rice than Basmati varieties. And the damage done to paddy crops mainly due to the second locust attack and the increase in the transportation cost after a massive rise in domestic fuel prices have pushed up the cost of procurement of non-Basmati varieties for commercial and industrial exporters.
Rice Exporters Association of Pakistan (REAP) is preparing to initiate second step against the India's claim on Geographical Indicator (GI) of Basmati and will file a reasoned statement, within 60 days as required. REAP is fighting the battle against India's claim on geographical indicator of Basmati in EU. After the announcement of application of India for GI in European Journal, the first step was to stop India from proceeding further in its registration of GI in European Commission by filing a notice of opposition. Accordingly, REAP filed Notice of Opposition in EU by challenging. According to REAP, this is the first step which effectively maintains the status quo, whereby making the applicant's (India) approval of GI conditional on the decision of DG Agriculture European Commission. Current status of the case is that REAP has filed a Notice of Opposition on 07-12-2020 against India's claim on GI of Basmati in the European Union and the European Union has also acknowledged the filings of the 'Notice of Opposition' by REAP. Sources said that REAP is at this second step and preparing a reasoned statement to file, within 60 days as required. At the third step, hearings and other proceedings will start after this period of 60 days elapses, which will be in February 2021. The final decision on the registration of GI of Basmati will be delivered after the hearings. As the case in EU progress, REAP will keep on updating on all the developments. Basmati, being a centuries-old heritage of Pakistan, could not be allowed to be monopolised by India in the European market. Such a gross misrepresentation by India on the origins of Basmati is an attack on the values of fair competition among farmers and exporters in EU. Pakistan has a legal right to export Basmati with its original name in accordance with the practice in EU which is decades old. REAP is confident that Pakistan has a strong case as the EU recognises Pakistan as an authentic Basmati growing region. The GI tag is an exclusive right to sell products in the registered market.
Federal government's czar for Commerce took to social media last week to announce filing of Pakistan's Notice of Opposition to India's claim of exclusive rights to the origin of basmati rice. Earlier in September, the next-door frenemy had filed a Protected Geographical Indications (PGI) claim at the European Union's eAmbrosia register. Has Pakistan successfully managed to ward off the attack by an increasingly hostile neighbour?
The Intellectual Property Organization of Pakistan (IPO) is looking at items that can be registered as a Geographical Indication (GI), informed Special Assistant to Prime Minister on Trade and Investment Abdul Razak Dawood.
"In response to my tweet on Geographical Indication (GI) on rice, many people have raised the possibility of registration of Salt as GI. The Intellectual Property Organization of Pakistan (IPO) is looking at items which can be registered as GIs," the advisor said in a tweet post on Friday. The advisor also requested all stakeholders to inform as to what course of action the Ministry of Commerce and IPO should take in case of salt. It is pertinent to inform that Geographical Indications (GIs) are a form of Intellectual Property Rights (IPRs) which identify a product originating from a specific area, whose quality or reputation is attributable to its place of origin. In Pakistan, Geographical Indications (Registration and Protection) Act, 2020 was enacted in March this year. A significant number of products have potential to be protected under the GI regime in Pakistan including products such as Basmati rice, Kinnow, mango, cutlery, Ajrak, etc. Weeks ago, Pakistan decided to give a befitting reply to India's claim of GI tag to Basmati Rice in the European Union and will file its opposition in the EU. Abdul Razak Dawood categorically stated that Pakistan will vehemently oppose India's application in the European Union and restrain India from obtaining exclusive GI tag of Basmati Rice.
The US Department of Agriculture has reduced the estimate for 2020/21 U.S. rice production this month while keeping the domestic consumption unchanged. On the other hand export estimate is decreased exports, while ending stocks has been given a hike. Supplies are lowered, all on reduced medium- and short-grain imports. Imports are lowered by 0.8 million cwt to 36.5 million as reduced shipments from
China
to Puerto Rico are expected. Exports are lowered by 2.0 million cwt to 95.0 million on the continued weak pace of sales and shipments in the first half of the marketing year (MY) with all the reduction for long-grain. Projected 2020/21 of rice ending stocks are higher by1.3 million cwt to 50.8 million, up 77 percent from last year. Meanwhile the report indicates slightly higher supply projections, larger consumption, increased trade, and reduced stocks for 2020-21. Rice supplies are raised 0.4 million tons to 679.4 million, mainly due to increased beginning stocks for
Pakistan
and higher production for
Australia.
World production estimate for 2020/21 is raised by 0.1 million tons. Higher production for Australia and Peru is reported followed by a reduction for South Korean crop projection. Global 2020/21 consumption estimate on the other hand is increased by 1.2 million tons to 500.4 million, and this revision is based on increase in consumption estimate for Nigeria and Saudi Arabia. World trade projection is raised by 1.0 million tons to 45.3 million tons, mainly on expected increase in exports by India. Projected 2020/21 world ending stocks are lowered by 0.8 million tons to 179.0 million. However the stocks are still at record high with China and India accounting for 65 and 17 percent, respectively. It should be noted that all these estimates are in comparison with November month's estimated figures.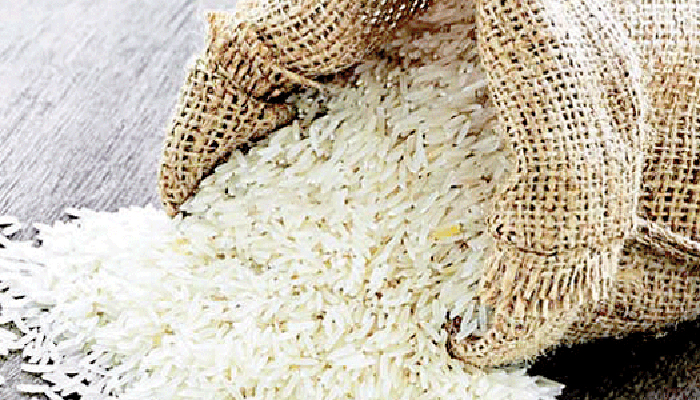 KARACHI: Rice exporters have filed a detailed response to the European Union (EU) in a Notice of Opposition against India's claim on
geographical indicator (GI)
of long-grain aromatic Basmati rice in the EU.
India, last month, had asked the EU to recognize the fragrant, long-grain staple as originating in seven Indian states and territories, which would give its producers exclusive rights to the basmati label in the lucrative European market. Pakistan rejects India's claim, arguing that its farmers also grow basmati rice. "Rice Exporters Association of Pakistan (REAP) has filed a Notice of Opposition on (December 7) against India's claim on GI of Basmati in the EU," the association said on Tuesday in a statement.
"REAP has taken this step on behalf of rice exporters and farmers of Pakistan who are at the risk of losing a billion-dollars' worth of income."
Since 2006, the EU has applied zero tariffs on rice imported into the bloc that has been authenticated by either Pakistani or Indian authorities as genuine basmati. Pakistan has a thriving industry of export of Basmati, making the country one of the top five exporters of rice in the world. REAP said it has previously been involved in developing and revising UK Code of Practice and arranging trade delegations abroad to foster the export of Basmati from Pakistan.
"India had sought protection of its Basmati as a GI product in EU in a mala fide attempt to deter Pakistan's growing export and appreciation of Basmati."
Pakistan's export of Basmati to EU has almost doubled in the last five years and it has outpaced India's exports of the same. The importers and customers in EU appreciate Pakistan's Basmati more than that of India due to its exotic aroma, sweeter taste and soft texture and above all in terms of food safety including Pesticides which has resulted in increased demand. Basmati, being a centuries old heritage of Pakistan, could not be allowed to be monopolised by India in the European market.
"Such a gross misrepresentation by India on the origins of Basmati is an attack on the values of fair competition among farmers and exporters in EU," the statement said.
Pakistan has a legal right to export Basmati with its original name in accordance with the practice in EU which is decades old. European importers have also raised their objections against the Indian stance, and in support of Pakistan. The statement said REAP is striving for an early legislation on the GI rules in Pakistan along with the Ministry of Commerce.
"It will enable Pakistan's exporters and farmers of Basmati to prevent their product from being used by the same name in international markets."
REAP said n internally registered GI of Basmati will strengthen Pakistan's case in the coming legal stages in the EU. REAP remains optimist that Pakistan has strong case as EU recognises the country as authentic basmati growing region. "The protection of Basmati as Pakistan's indigenous product is crucial to sustain the rice exports, Consequently, REAP is leading the way in this endeavor without any regards to costs."
ISLAMABAD: Pakistan has succeeded in canceling the illegal registration of 'Kernal' for trademark by an overseas rice company, Commerce Adviser Razak Dawood disclosed on Tuesday.
The adviser did not mention the name of the country or the company which had sought trademark registration in his tweets, but interactions with senior officials in various ministries confirmed that the registration had happened in Saudi Arabia.
This is the second time that a company in Saudi Arabia tried to monopolise the well-known trademark of 'Kernel' rice. Back in 2003, a leading Saudi company importing rice from different sources including Pakistan applied for registration of a trademark "Kernel." However, timely action by the commercial section of the Pakistani mission in Jeddah compelled Saudi authorities to refuse the registration in the Kingdom.
Rice Exporters Associa­tion of Pakistan (Reap)
Chairman Abdul Qayum Paracha told Dawn that the issue was settled by the Saudi government. "The cancellation of trade mark will provide more protection to Pakistani brands and will lead to more exports," he added. Neither the government officials nor the Reap chairman disclosed the name of the company which has registered 'Kernal' as trademark. On Aug 6 this year, Reap had sent a letter to the Ministry of Commerce to raise the issue diplomatically with the Saudi government for the earliest resolution. The ministry was informed that a Saudi Arabia-based rice export company had illegally registered the word 'Kernal' as a brand name which is similar to 'Super Kernel' — a premium rice variety grown in Pakistan. According to Reap, there is a lot of similarity between word 'Kernal' and 'Kernel'. The association believes that the similar sounding words would have confused consumers the world over. On the request of the Reap, an official source said, the government of Pakistan had taken up the issue with the Saudi authorities to cancel the word 'Kernal' from its trademark list because 'Super Kernel' is a type of rice variety grown in Pakistan and legally it cannot be registered as a brand name. "We have received the cancellation certificate," the commerce adviser confirmed to Dawn. "This was tantamount to unfair use of intellectual property of Pakistan, as the word is similar to 'Super Kernel', a premium Pakis­tani rice variety," he said. The adviser thanked Reap for bringing the issue to the Ministry of Com­mer­ce's notice. "I urge exporters to keep informing the ministry of commerce of such violations so that we can protect Pakistan's intellectual property overseas," he added. According to Reap, Pakistan is the 13th largest rice producer in the world and the 4th largest rice exporting country, with a 15 percent share in Global Rice Industry. Different varieties of rice grown in Pakistan include Super Basmati and Super Kernel Basmati Rice among others.
Basmati rice. It is the rice fit for kings. But today, these grains of rice are at the center of a fresh fight between bitter rivals
India and Pakistan.
The reason? India applied for an exclusive Geographical Indications tag to Indian-origin basmati rice with the EU's Council on Quality Schemes for Agricultural and Foodstuffs. The application was published in an official EU journal on September 11, 2020, after clearing internal evaluations. In India, basmati cultivation is dictated by geography. There is a 'Basmati growing region', one which includes the states and Union territories of Jammu and Kashmir, Himachal Pradesh, Punjab, Haryana, Chandigarh, Delhi, Uttarakhand and Uttar Pradesh. The cold weather of this region is suitable for Basmati cultivation. So, what does Pakistan have to do with all this? Well, apparently, Pakistan too has a Basmati belt, the Kalar bowl, a tract of land in the interfluve between the Ravi and the Chenab rivers, comprising the Narowal, Sialkot, Gujranwala, Hafizabad and Sheikhupura districts in Punjab province. Turns out that India has a 65 percent share in the global Basmati market while Pakistan has the rest. In fact, Pakistan's exports to the EU have almost doubled over three years since permissible levels of pesticides on imported agricultural products to the bloc were reduced in 2018, while India has repeatedly failed the tests. Basmati is an export-oriented item for both
India and Pakistan
In 2019-20, India produced 7.5 million tonnes of basmati, of which 61 percent was exported, earning the country Rs 31,025 crore according to the Union Ministry of Commerce and Industry. According to the Pakistan Bureau of Statistics, the country exported 0.89 million tonnes of basmati in 2019-20. If India gets the GI tag, Pakistan would be effectively kept out of the European market for basmati rice even though it is a major producer.
History of Basmati
Basmati is most likely of medieval origin. The history and folklore of basmati rice is an academic paper published last year in the Journal of Cereal Research. It was written by Subhash Chander, Uma and Siddharth Ahuja.
Subhash Chander Ahuja is a retired plant pathologist from the Rice Research Station, Chaudhary Charan Singh Haryana Agricultural University in Kaul, Haryana. Uma Ahuja is a retired professor of Genetics and Plant Breeding, College of Agriculture, Chaudhary Charan Singh Haryana Agricultural University in Kaul, Haryana. Siddharth Ahuja is from the Department of Pharmocology, Shaheed Hasan Khan Mewati Government Medical College, Nalhar, Mewat, Haryana. In section 3.1 titled
Historical growing areas
, their paper reads:
The Ain-i-Akbari records cultivation of Mushkeen in the subahs of Lahore, Multan, Allahabad, Oudh, Delhi, Agra, Ajmer and the Raisen area of Malwa Subah
Mushkeen, also called Lal Basmati, is the red-husked variant of Basmati. Though not as popular as the light, golden-husked variant today, the paper says, it was popular in the kitchens of the Mughal Emperors. Significantly though, the paper reminds us that Basmati did grow in the Lahore and Multan provinces of the Mughal Empire, which are today in present-day Pakistan.
Pakistan's claim over Basmati is strengthened by the fact that the first mention of the word 'Basmati' is in the popular tragic romance, Heer-Ranjha, written in 1766 or 1767 by the Punjabi Sufi, Waris Shah. The academic paper
Range and Limit of Geographical Indication Scheme: The case of Basmati Rice from Punjab Pakistan
is by French professor Georges Giraud. It was published in 2008 in the
International Food and Agribusiness Management Review
, Volume 11, Issue 1. It mentions that the romance was translated into English in 1910 by Charles Frederick Usborne, a British Indian Civil Servant and a scholar of Punjabi. The second paragraph of Chapter 16 of Usborne's
The Adventures of Heer and Ranjha
describes several foods displayed for a wedding. It says and I quote:
…All kinds of varieties of rice, even Mushki and Basmutti and Musagir and Begami and Sonputti
It is worth noting that Heer-Ranjha is set in the town of Jhang on the east bank of the Chenab in Pakistan's Punjab. Ironically, this paragraph was cited by the Indian government while contesting Texas-based firm, RiceTec's attempt in the late 1990s to appropriate Basmati rice. Even more ironically, India at the time was actively supported by the Pakistani government. Both eventually succeeded in thwarting RiceTec's scheme. But even as the subcontinental twins squabble over Basmati, Indian farmers are increasingly finding it hard to grow it.
The reasons are many. In just seven years, the price of Basmati has halved. Why? Because, India's exports have been hit due to the pesticides controversy as well as US sanctions on Iran, a major importer.
Exporters have not paid to rice mill owners, who in turn have reduced purchase of basmati from local cultivators. This, then, is the current status of our Basmati farmers. Dayanand, a farmer of Basmati from Ghummanhera village on the outskirts of Delhi, told
Down To Earth
that getting a GI tag from the European Union would not improve his or his peers' lot. Returning to the question of the GI tag, India and Pakistan have a bitter relationship. But the Republic of India was founded on the principle of fairness. Morality, fairness and ethics dictate that India is on a sticky wicket as far as claiming Basmati as entirely its own is concerned. Our move may destroy Pakistan's basmati farmers. But will it improve the lot of our farmers? But in these times of hyper-nationalism, populism and nativism, all such talk is anathema, sacrilege, and blasphemy. And lest anybody's sentiments are hurt after seeing this, I tender my apology. As things stand, my task is to inform. Until the final decision comes out on December 10, on who actually owns it, just sit back…and enjoy your basmati…
Bon Appetit.
China has begun importing Indian rice for the first time in at least three decades due to tightening supplies from Thailand, Myanmar, and Vietnam and an offer of sharply discounted prices, Indian industry officials said. India is the world's biggest rice exporter and China the biggest importer. Beijing buys in around 4 million tonnes a year but has avoided purchases from India, citing quality issues. The rice imports come despite political tensions over a border dispute in the Himalayas which erupted into a clash in June in which 20 Indian soldiers were killed. India has since tightened rules for investments from China and banned dozens of Chinese mobile apps, including from tech giants Tencent, Alibaba, and ByteDance. Although the public mood in India has been anti-China, the country has remained engaged with Indian businesses. "For the first time, China has made rice purchases. They may increase buying next year after seeing the quality of Indian crop," B.V. Krishna Rao, president of the Rice Exporters Association, told Reuters on Wednesday. Indian traders have contracted to export 100,000 tonnes of broken rice for Dec-February shipments at around $300 per tonne on a free-on-board (FOB) basis, industry officials said. China's traditional suppliers, such as Thailand, Vietnam, Myanmar, and Pakistan, have limited surplus supplies for export and were quoting at least $30 per tonne more compared with Indian prices, according to Indian rice trade officials. Thailand, the world's second-largest rice exporter and a key supplier to China, suffered a drought this year that has affected the rice crop. Its shipments in 2020 could fall to 6.5 million tonnes, the lowest in 20 years. "Thailand, Myanmar, and Vietnam are struggling due to limited supplies. China eventually was left with no option but to buy from India," said Himanshu Agarwal, executive director at Satyam Balajee, India's biggest rice exporter.—Reuters
Basmati rice is considered inherently superior due to its aroma and long grain characteristics. Native only to the sub-continent for hundreds of years, the term "basmati" itself has become a brand name of sorts amongst rice varieties, thus commanding a premium price.
India and Pakistan are the only two countries growing basmati rice. Though Pakistan's rice is accepted as basmati globally, it is not registered legally internationally. That would require involvement of several institutions including the Ministry of Commerce and the Law Ministry, before being taken to the parliament. The cumbersome process has had little push since basmati sales were not affected; allow the law to languish for nearly two decades. However, sources in the rice sector indicate that Geographical Indication (GI) law will be enacted for basmati rice this year. To understand why this is important for Pakistan's basmati exports, India's history of GI law needs to be taken into context. In December 1999, the Indian parliament passed Geographical Indications of Goods (Registration and Protection) Act. This act is used to identify agricultural, natural, or manufactured goods that have a special quality or reputation specific to a definite geographical territory. GI tagging is an intellectual property right (IPR) which confers legal protection and prevents unauthorized use by others. Internationally, the WTO Agreement on Trade-Related Intellectual Property Rights (TRIPS) is dedicated to geographical indications. In 2010, GI status was granted to basmati rice grown in seven states including Punjab, Harayana, and part of Uttar Pradesh among others while Madhya Pradesh was excluded from the list. Indian media sources indicate that apex bodies Agricultural & Processed Food Products Export Development Authority (APEDA) and the Indian Council of Agricultural Research (ICAR) blocked MP's inclusion due the state neither having a history nor the specific agro-climatic for growing basmati. Madhya Pradesh has been fighting to be conferred GI status for basmati rice ever since then. Its case was rejected by the GI registry last year so MP has challenged the order in the Madras High Court. It appears that the primary contention against MP's inclusion is that basmati rice will lose its premium tag that could lead to a decline in its prices. Since MP's basmati rice is not accepted so by Indian authorities, the rice finds it hard to command the price its counterparts do in domestic and international markets. While states fight amongst themselves, Pakistan's lack of protection by GI law has not been taken to task by India. Consider this scenario: India tomorrow files a case under WTO claiming that they alone export basmati rice. Pakistan does not have GI tagging to back its claim and thus the price per unit charged by exporters would be adversely affected. In terms of value and quantity, the most popular variety of basmati earns more than thrice the most popular variety of non-basmati rice. REAP data indicates that Super Basmati was on average $1,168 per ton whereas IRRI-6 Rice was $352 per ton in FY15. Since basmati rice is not protected legally, if India was to file a case against Pakistan, the country could lose this advantage of premium pricing. Markets like EU would no longer be willing to pay a higher rate for rice not accepted as basmati. While promoting Pakistan's basmati rice under GI law is not pressing at the moment, it is best to not be caught sleeping. In India, some specific states tried for and were accepted as basmati cultivating belts. The case is different in Pakistan where the GI law under consideration will be applicable to the country wherever requirements are met. This is especially growing in importance since movements in EU, one of the biggest basmati rice consuming markets, indicate that Pakistan's opportunity to export will increase. When EU decreased the fungicide Tricylazole levels acceptable limit, India's exports were badly hit. Sources indicate that EU's acceptable Aflatoxin levels are to be revised which may hamper India's basmati exports further.
KARACHI: Matco Foods, Pakistan's largest rice exporter, is going for listing in the stock market in September this year to raise funds for its new plant in Karachi. Faizan Ali Ghori, director, Matco Foods, in an interview with The News said that funds to be received through Initial Public Offering (IPO) of Matco Foods in September would be invested on a new plant in Karachi. Matco Foods has major stakes in Basmati rice. Being the largest Basmati exporter of Pakistan, it exports to around 65 countries. "Our brand 'Falak' is the largest selling Basmati brand from Pakistan," he said. Matco processes around 100,000 tons of Basmati per year. It has also been financed by World Bank's institute IFC. Ghori, who is also a member executive council of Rice Exporters Association of Pakistan (REAP), said Matco was also going in the business of other foods, as seller of imported biscuits, wafers, rice flour, gram flour, oil, pink salt, etc, since Pakistan has one of the highest consumption to GDP ratio in the world. He said the company was investing in the new business of organic rice glucose and organic rice protein products, which would be used by other companies, mostly in their baby products. "Majority of glucose is extracted from corn, but in Europe and the US, corn syrup is being replaced with rice," he said. "Since rice is not genetically modified, it is least likely to cause allergy." Matco's plant would have capacity of 10,000 tons per year of rice glucose and rice protein, and the plant would start operations this month at a preliminary investment of Rs350 million. Another plant of this type would be established at Port Qasim in the next phase, where a land of 10 acre has been purchased and further funds would be generated from the IPO. "In the next phase, we will develop dextrin (powdered) glucose," Ghori said. Talking on Federal Budget 2017-18, he said overseas financing for warehousing would be beneficial for non-Basmati exporters, especially those who export to African countries, where Pakistan's IRRI rice was mostly consumed as staple food. "People can establish their warehouses there and get financed," he said. "We will have advantage in Kenya market with it." This was a proposal of REAP, which was incorporated in the budget. Besides African countries, China is also a big market for IRRI. "Last year, Pakistan exported 0.5 million tons to China but this year it (China) is importing from Vietnam and other countries," he said. Matco processes Basmati in all four types; unrefined brown rice, refined Basmati, parboil (sela) and steamed Basmati. "We are using latest technology and have imported machines from Japan and Germany," Ghori said. He said alarmingly seed development was not here, so yield was too low. Hybrid seeds provided 90 to 100 maunds per acre in the world while our production was at a maximum level of 60 maunds. "No new variety of Basmati was developed after late 80s," he said. "A famous Basmati variety 1,121 was developed in India and smuggled in Pakistan." Matco exports around 80 percent of its production and sells 20 percent in the local market. However, it is planning 50 percent sales in the local market in the coming 5-6 years, as "People here are saving their time of rice cleaning and more people are going towards processed and cleaned rice," he said. He suggested that Pakistan should focus on seed development, as plant scientists in India were doing, but regretted that the Rice Research Institute was not developing any seeds on commercial level. "Our yields are lowest per acre," he said. "Mechanical transplantation should be here." He said REAP has been suggesting the government to allow it to use Export Development Fund to use on farmers' education and research. Matco is growing organic rice in Punjab while lands in Golarchi, Sindh is under conversion, as it takes three years to land for the conversion for organic plantation. "We have received USDA and EU organic certification," he said. "Last year Matco exported 300 tons of organic rice."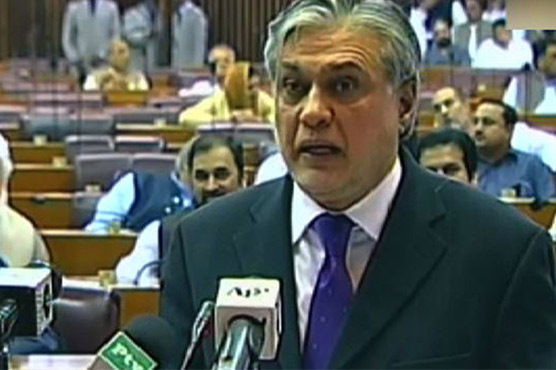 (Web Desk) -- Finance Minister Ishaq Dar is to present the federal budget for the fiscal year 2016-17 on Friday in the National Assembly (NA) and Dunya News brings to you the live updates:
---
Live Updates:
---
17:53 - 38 billion rupees to be allocated for improving water reservoirs. 17:49 - Pakistan had 1200 megat watts surplus in 1999 and it went several thousand mega watts in deficit. But next year, this load shedding will have become history. 17:48 - Most of the population expected to remain below 20 years of age in the ongoing census. 17:48 - Rs 411 billion allocated for transport sector, including highways, railways and aviation. 17:46 - Mobile telephone companies accessories import duties to be reduced. 17:46 - Withholding tax and excise duties on mobile phone to be reduced. 17:45 - First year to be exempted from tax for IT companies setting up in Pakistan. 17:44 - IT Software Park being made in Islamabad with the help of South Korea. 17:43 - Innovation Challenges Fund to be formed. 17:42 - Disaster Risk Management Fund has been formed with Rs 525.1 million for covering the risk of small businesses. 17:41 - Government to form e-banking department in State Bank for encouraging mobile banking. The project will cost Rs 2 billion. 17:41 - Subsidy on urea, fertiliser to continue. 17:40 - Pakistan Infrastructure Bank to be formed for project financing. Pakistan to own 20% of shares, World Bank to hold 20% shares and the rest to be owned by private organisations and financial institutions. 17:40 - Pakistan currently has a deficit of 1 million houses. 17:39 - Banks don t provide long-term loans for housing. Government to provide 40% credit guarantee to the banks and financial institutions for housing loans up to Rs 1 million. 17:38 - Custom duty on raw hides to be removed,
overseas warehousing of rice to be permitted.
17:37 - Pakistan s exports dropped due to the drop in prices of agricultural products in the global market. 17:37 - Government to start brand development fund for textile industry. 17:36 - Textile import duty waiver to continue this year as well. 17:36 - Ad-hoc reliefs added in 2009-10 to be incorporated into the salaries. 17:34 - Government will encourage import of agriculture machinery by removing the custom and import duties on the import of combined harvester used for less than 5 years. 17:33 - Government will keep providing the electricity to agricultural tubewells at Rs 5.35 per unit during off-peak hours. 17:32 - State Bank working on linking banking system with land record management system. 17:32 - Sales tax on FDP to be reduced from Rs 400 per bag to Rs 100 per bag. 17:31 - Loans worth Rs 1001 billion to be provided for agriculture sector. 17:30 - Rs 50,000 loans for agriculture to be provided to farmers owning land less than 12.5 acres. Agricultural Development Bank of Pakistan will be leading the initiative while State Bank of Pakistan to suprevise. 17:28 - 118 billion rupees allocated for subsidy on electricity. 17:28 - Balochistan to especially benefit from the solar power projects during the next year. 17:27 - Subsidy to the households using less than 300 units will continue. 17:26 - The proverty survey of 2002 said the population living below poverty line was over 64% while it has dropped to less than 30% now. 17:26 - GDP growth rate target to be set at 6% for the next year. 17:25 - Agricultural tubewell electricity subsidy to continue. 17:25 - 5.5 million families to now receive funds from Benazir Income Support Program. 17:24 - Around 10,000 mega watts of electricity will be added to the national grid in the coming year, eliminating load shedding from Pakistan completely. 17:23 - Tax facilities will be provided to agriculture and IT sectors. 17:23 - We will raise the development budget by 40% i.e. 1001 billion rupees. 17:22 - Our budget deficit will be kept at 4.1% during the next financial year. 17:21 - We have to improve and consolidate the achievements of the current year in the FY 2017-18. 17:20 - Pakistan signed OECD convention as a part of reforms to attain tax transparency. 17:19 - Bills pertaining to income tax reforms were signed by this House during 2015-16 and it d help Pakistan to attain the improved levels of transparency globally. 17:18 - Government signed the OGP document recently after Pakistan was invited to the agreement as it completed all the requirements.
17:15 - Azan break
17:15 - Remittances woth 15.60 billion dollars were sent to Pakistan during current fiscal year during the first 10 months. 17:14 - Companies listed with the government will have to include women in the boards of directors. 17:12 - Pakistan s stock market was compared with the best stock markets of Asia. 17:11 - Pakistan s rating to improve from frontier market status to emerging market status on June 1 according to Standard & Poor s. 17:10 - Remittances are expected to rise during the last couple of months of the current financial year due to Ramazan and Eid festivals in May and June. 17:10 - FBR will be able to collect 3521 billion rupees during the current financial year. 17:09 - Services sector s GDP growth remained 5.98% during the current financial year. 17:09 - Agricultural GDP growth rate remained 3.46%. 17:08 - Per capital income rose by 22%. 17:07 - State Bank s interest rate brought down to the least in Pakistan s history. 17:06 - Budget deficit in 2012-13 of 8.2% has been reduced to 4.2% of the GDP this year. 17:05 - Opposition walks out of the House. 17:05 - Global ratings agencies improved Pakistan s ratings during the last four years. 17:05 - For the first time in Pakistan s history, the country s economic volume has risen to 300 billion dollars. 17:04 - Pakistan s financial performance remained better than most of the countries across the globe. 17:03 - Opposition chants slogans against the government as Finance Minister Ishaq Dar shares the financial performance during the previous year. 17:02 - Pakistan will be added to the G20 by 2030 17:01 - The GDP growth rate remained 5.3% during the current financial year. 16:57 - Ishaq Dar begins his budget speech. 16:51 - Leader of the Opposition, Khurshid Shah granted permission to take the mic before Ishaq Dar proceeds 16:45 - Speaker of the NA, Ayaz Sadiq presides over a session
Welcome to Rice News Today!
The access to our website is free and will remain free always for most of the contents.
However, you need to create a new account to access the website. It will not take much of your time to create a new account and you will have an access to your favorite website to browse rice news, quick stats, latest stats on basmati, downloads and a lot more at one-place!
Thanks & have nice rice news today exploring!
Login here