Thailand approves $1.55 billion for rice farmers, raises domestic sugar price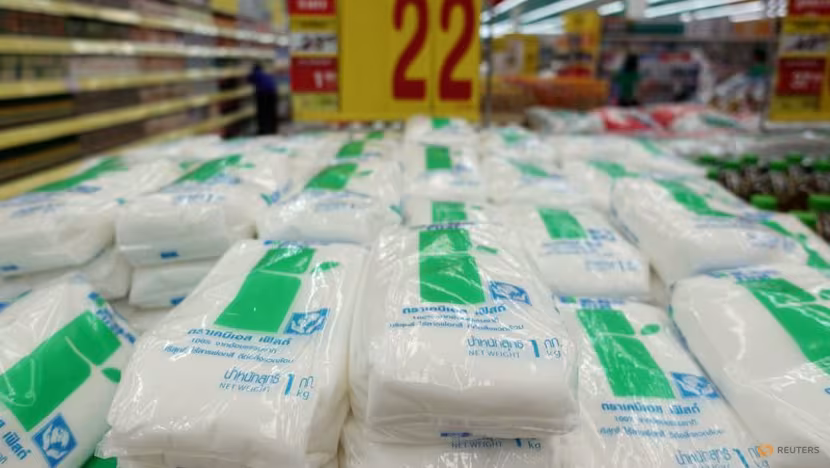 Bags of sugar are on display at a supermarket in Bangkok, Thailand, January 22, 2019. Picture taken January 22, 2019. REUTERS/Athit Perawongmetha/File Photo
BANGKOK :Thailand's cabinet approved 56 billion baht ($1.55 billion) of handouts to rice farmers and increased the price of domestic sugar by 10 per cent, officials said on Tuesday.
The measures for rice farmers includes a 1,000-baht handout for farmers for each rai (0.16 hectares) of land, but not exceeding 20 rais, government spokesperson Radklao Inthawong Suwankiri said.
The scheme is expected to benefit 4.68 million households, she said.
The support programme is in addition to 55 billion baht worth of loans approved last week to help farmers hurt by low prices.
Cabinet on Tuesday also approved a 10 per cent increase in domestic sugar prices.
The move comes weeks after the government reversed a 20 per cent price increase in domestic sugar prices and classified it as a controlled good, which requires additional approval for exports of more than 1 metric ton.
"This is appropriate action taking into account sugar cane farmer expenses," Commerce Minister Phumtham Wechayachai told reporters.
Thailand is the world's second-largest exporter of sugar after Brazil.
Thai sugar output has been hit by drought and the country is this year is expected to produce 8 million tons, of which 2.5 million tons will be consumed domestically and 5.5 million tons will be exported, government data shows.
Last year, the country exported 7.69 million tons of sugar.
($1 = 36.1000 baht)
https://www.channelnewsasia.com/business/thailand-approves-155-billion-rice-farmers-raises-domestic-sugar-price-3918821
Published Date: November 14, 2023
More Farmers Place