Rising costs, sinking incomes: Farmers struggle as white rice prices remain stagnant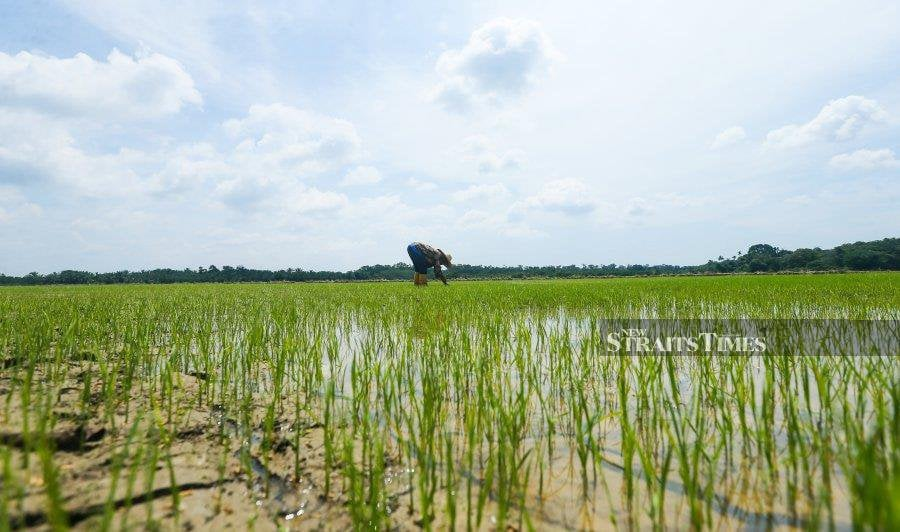 The Malaysian Padi Farmers Brotherhood Organisation (Pesawah) emphasizes the critical need for an increase in the local white rice (BPT) ceiling price to address the disparities in the supply chain and provide justice to the community. NSTP/FARIZUL HAFIZ AWANG
KUALA LUMPUR: The Malaysian Padi Farmers Brotherhood Organisation (Pesawah) emphasizes the critical need for an increase in the local white rice (BPT) ceiling price to address the disparities in the supply chain and provide justice to the community.
Its special duty exco Abdul Rashid Yob said the ceiling price for the staple was last reviewed over a decade ago, and this had burdened farmers who had to absorb the rising costs.
Malaysia, with its BPT priced at RM2.60 per kg, stands among the lowest globally, he added.
"Pesawah supports the proposed increase in the price of BPT, considering the rising input costs that had impacted the farmers.
"This is despite the subsidies given by the government. It is different from palm oil, where the prices in the market have risen as the costs of raw materials and input increase," Rashid told Berita Harian today.
He said the costs borne by farmers included pesticides, machinery, and wages, which had increased over time.
He said subsidies for pesticides, for instance, only cover 20 per cent of its overall costs, adding that farmers spend between RM3,000 and RM3,500 per hectare of padi fields.
"A harvest of about five metric tonnes is worth about RM6,500, and the net revenue is RM3,000 after costs.
"If we divide the revenue over six months (rice harvest cycle), the farmer only earns RM500 per month."
If the ceiling price for BPT is raised to RM3.20, millers can buy unmilled rice between RM1,500 and RM1,600 per tonne.
He said the move would also help curb rice supply fraud involving BPT replaced with imported white rice as the prices of the items are regulated.
It was reported that the government would review a proposal by the Padi and Rice Regulatory Division to raise the ceiling price of BPT to protect the future of all parties in the food production chain, especially rice farmers.
https://www.nst.com.my/news/nation/2023/11/977633/rising-costs-sinking-incomes-farmers-struggle-white-rice-prices-remain
Published Date: November 12, 2023
More Farmers Place