Rice farmers see benefits of modern technology in Heilongjiang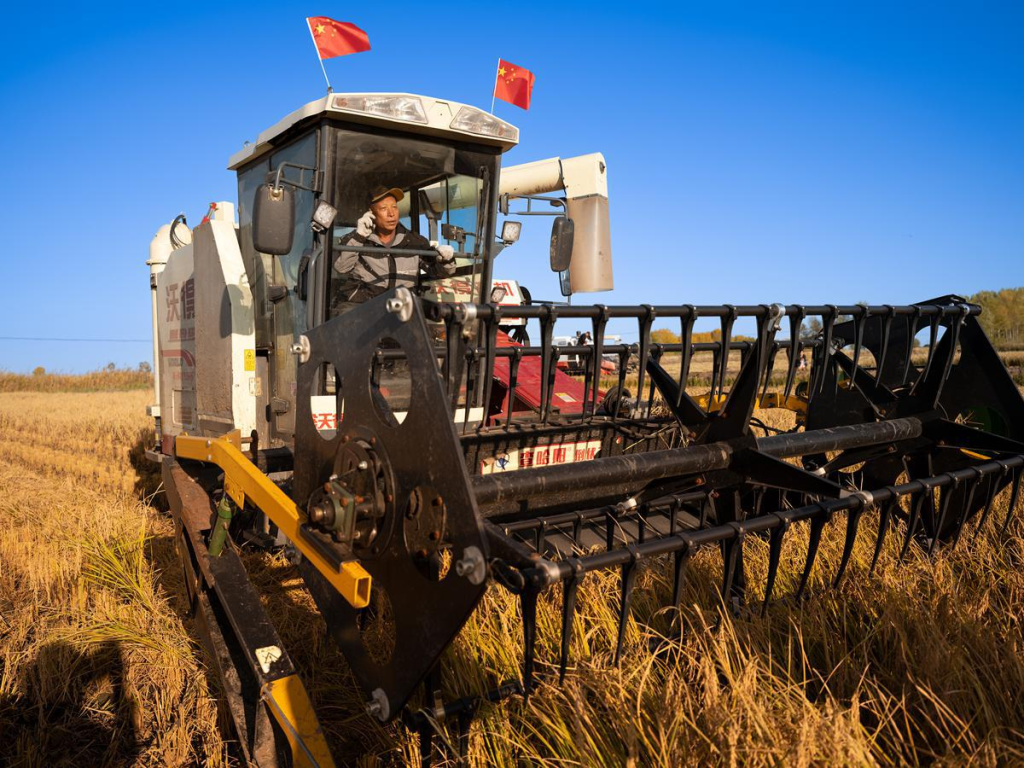 An agricultural machine harvests rice on the Tailai Farm in Heilongjiang province. [Photo by Feng Xian/For chinadaily.com.cn]
Rice farmers affiliated with Tailai — a State-owned farming company that's part of Beidahuang Agricultural Reclamation Group in Heilongjiang province — began to look forward a bountiful harvest when harvesting machines started working their paddies in early October.
Since the start of autumn harvest, Tailai Farm has taken advantage of favorable weather conditions and scientifically arranged the harvest order, mobilizing mechanical forces to ensure an efficient and timely harvest and secure the grains in storage.
In recent years, the farm has focused on the production and sales of high-end organic rice, establishing planting bases, developing contract farming, and creating a series of top-quality rice products.
https://www.chinadaily.com.cn/a/202310/23/WS6536397ba31090682a5ea33c.html
Published Date: October 23, 2023
More Farmers Place