Farmer inspires organic agriculture movement in Assam's Dhiria village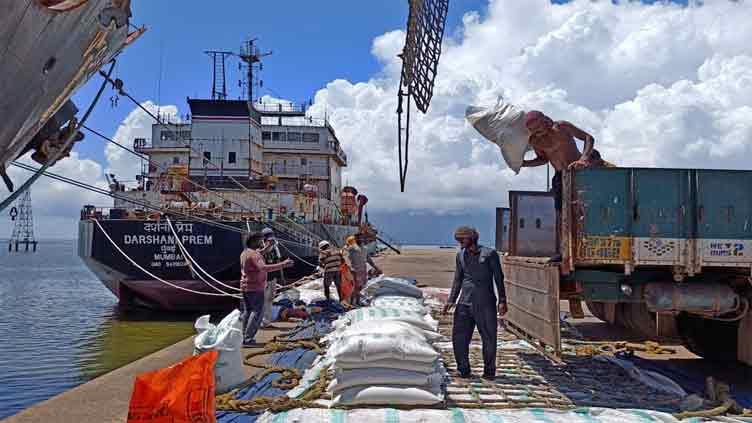 Mina Bando, a 45-year-old woman farmer in Dhiria village, nestled in the foothills near the Indo-Bhutan border, has become a beacon of hope for her community.
As the President of a Self-Help Group (SHG) supported by SeSTA, Mina has harnessed her newfound skills and knowledge to address pressing issues faced by her village, which is predominantly inhabited by Adivasi, Bodo, and Nepali communities.
Lack of proper road connectivity and poor agricultural productivity have long plagued Dhiria village, situated in the Baksa district. Until 2015, the villagers lived without electricity, and the absence of macadamized roads made transportation arduous, with the nearest public transport facility situated 10 kilometers away, stated EastMojo.
The village's geographical location frequently exposes its residents to human-elephant conflicts. In response to these challenges, Mina and her fellow villagers often resort to seasonal migration for employment opportunities as casual laborers.
Farming serves as a vital source of livelihood in Dhiria village. However, mounting input costs and stagnating productivity have caused considerable distress among rural households.
Mina's remarkable transformation began when she received leadership and technical training through the SHG. This empowerment has bolstered her confidence, enhanced her mobility, and amplified her ability to advocate for her community's needs in public forums.
Mina told EastMojo, "The most valuable skill I've acquired as a member of the SHG is knowledge about System of Rice Intensification (SRI) and organic agriculture practices. By implementing these techniques, I have successfully reduced input costs and significantly increased paddy production on my two Bigha of land (0.66 acres)."
In just three paddy cycles, Mina's harvest has witnessed a remarkable jump from 3 quintals to 7 quintals. Furthermore, she has adopted organic SRI practices to cultivate indigenous black rice and a variety of vegetables.
This transformative approach to farming has yielded threefold benefits for her family: improved food security, enhanced nutrition, and strengthened seed sovereignty.
Empowered by her newfound expertise, Mina has taken it upon herself to raise awareness about organic farming within her village. She has emerged as a trainer, sharing her knowledge of organic practices and instructing fellow villagers on producing organic fertilizers like Jeevamrut.
Mina proudly states, "Other women often visit our house seeking guidance on SRI and organic practices, and I am happy to assist them. Many women in my village have embraced these new farming techniques and are even teaching their husbands!"
https://www.indiablooms.com/health-details/E/12880/farmer-inspires-organic-agriculture-movement-in-assam-s-dhiria-village.html
Published Date: July 15, 2023
More Farmers Place