Expert Warns Of Tougher Times Ahead For Rice Production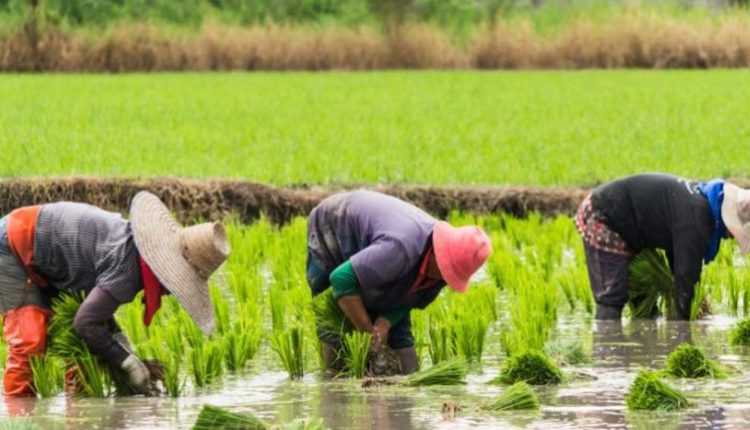 With severe flooding in Nigeria and rising sea temperatures in Southeast Asia, experts are sounding the alarm on potential severe consequences if immediate action is not taken.
Director of Agricultural Research and Head of the National Cereals Research Institute, NCRI, Research Outstation in Ibadan, Dr. Danbaba Nahemiah expressed concern during an interview with AgroNigeria. He cautioned that these environmental disasters could lead to a significant spike in global rice prices and even the possibility of food riots if left unaddressed.
Dr. Danbaba explained, "The predicted flooding for this cropping season is likely to have a detrimental impact on lowland rice production. These phenomena are closely linked to the El Niño weather pattern in Asia. While Nigeria's import bill continues to rise, there is a simultaneous increase in local rice prices."
He went on to say, "From January to the present, the cost of milled rice has increased by almost 80%. Coupled with the rising costs of essential inputs like fertilizer for rice production, this has put upward pressure on the market price of rice.
If urgent measures are not taken, the high cost of rice could potentially ignite food riots, similar to what was witnessed in 2010 or thereabouts. Potential solutions include the development of irrigation systems to support double cropping, the establishment of early warning systems, and the cultivation of flood-tolerant rice varieties."
Dr. Danbaba also highlighted how climate conditions and the ongoing conflict in Ukraine are affecting rice production in Nigeria, as these countries are sources of rice imports for Nigeria.
"El Niño and the Russia-Ukraine war are significantly impacting rice production in developing countries, including Nigeria. India and Thailand are major rice producers in Asia. With the El Niño situation, India may halt rice exports as a strategy to address its internal economic challenges. This will have repercussions on the international rice market, from which Nigeria procures imports to meet its domestic demand.
Adding to this challenge is Thailand's projected decrease in production due to adverse weather conditions."
Dr. Danbaba called on the government to intervene urgently, suggesting, "The government can support smallholder farmers through two key direct support systems as mitigation strategies for rising prices and reduced production.
Investing in irrigated rice farming, which allows farmers to control water and other inputs, tends to yield higher production than rain-fed systems. Developing irrigation infrastructure and providing agroinput support to dry season rice farmers would be a swift and effective solution."
https://von.gov.ng/expert-warns-of-tougher-times-ahead-for-rice-production/
Published Date: October 10, 2023
More Farmers Place