Enhancing rice farming in Philippines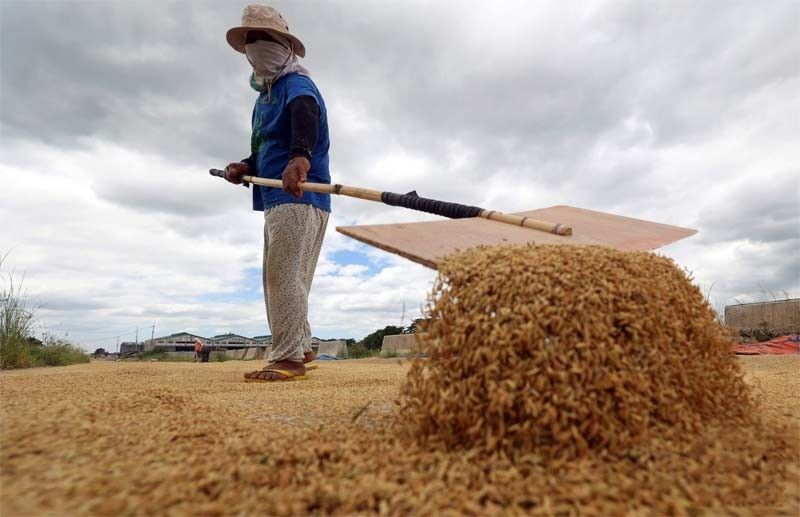 A farmer dries rice grains at a road in Baliuag, Bulacan on October 9, 2023.
MANILA, Philippines — The Philippines has the potential to reap significant benefits from adopting the System of Rice Intensification (SRI), a modern approach to rice cultivation.
However, to fully harness these advantages, the government must enhance its financial support, invest in research and development (R&D), and intensify its information campaign.
In the recent SRI Forum facilitated by the Philippine Council for Agriculture and Fisheries (PCAF), stakeholders urged the government to promote SRI adoption.
This could be done through increasing the budget allocation for organic inputs, inclusion in research and development initiatives, and enhanced information campaigns.
SRI is a climate-smart, agro-ecological methodology for increasing the productivity of rice by changing the management of plants, soil, water, and nutrients.
As conventional rice production practices become increasingly unprofitable, many farmers are turning to SRI as a means to continually enhance and embrace a more efficient and effective approach to rice cultivation.
DA undersecretary for rice industry development Leocadio Sebastian said that while the country has been left behind by other countries in terms of reaping the benefits of the modern system of rice growing, SRI has a big future in the Philippines.
While there are already various initiatives to implement SRI around the country, Regional Agricultural and Fishery Council (RAFC) Zamboanga Peninsula vice chairperson and SRI practitioner Adelberto Baniqued said financing is what prevents it from being widely practiced.
The DA official said the government is committed to SRI, with a budget of P250 million approved by the House of Representatives for its implementation.
Moreover, he said that a bigger budget would be allocated for SRI in the future.
To allow local farmers to maximize the benefits of SRI, Sebastian said it is critical to implement farm clustering as this would allow them to negotiate for more premium rice prices, improving their income.
PCAF said the SRI forum was physically and virtually attended by over 130 participants from the private sector, National Sectoral Committees (NSCs), RAFCs, Small Water Irrigation System Associations, and SRI farmer practitioners from various provinces.
https://www.philstar.com/business/2023/11/05/2308929/enhancing-rice-farming-philippines
Published Date: November 5, 2023
More Farmers Place