01 June,2023
KEBS Bets On New Tech, Research To Eradicate Fake Basmati Rice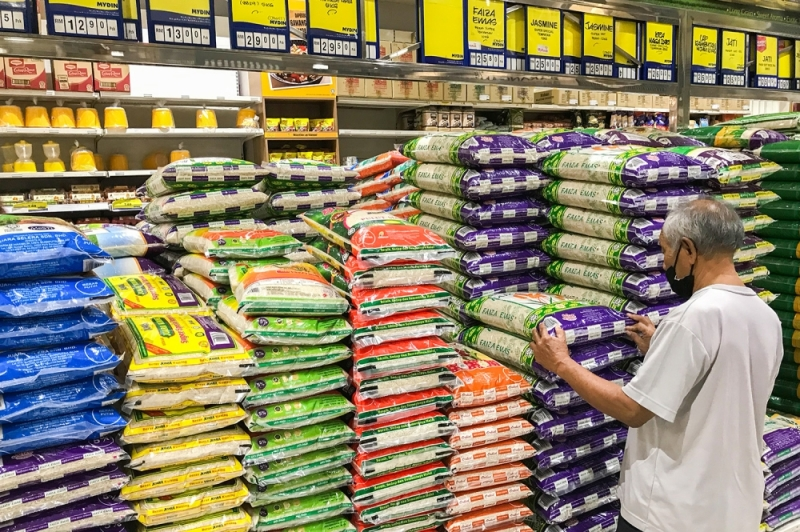 NAIROBI, Kenya, May 8 – The Kenya Bureau of Standards (KEBS) is working with researchers and industry players to tame rising cases of fake basmati rice.
KEBS managing director Bernard Njiraini says the agency is working with farmers, suppliers, researchers, and government bodies to protect the local basmati rice industry.
Local universities and international researchers will also be roped in to develop innovative solutions, including advanced sensor technologies and blockchain-based traceability systems that will detect fake grains.
The above cutting-edge approaches, it said, will empower consumers to verify the authenticity and quality of the basmati rice they purchase, fostering trust and driving demand for genuine, unadulterated products.
Evans Nyaboga, senior lecturer in the Department of Biochemistry at the University of Nairobi, highlighted the crucial role of advanced scientific techniques in tackling rice adulteration and counterfeiting.
He explained that utilizing nucleic acid drives is key to ensuring rice varietal authenticity and integrity.
"Rice is the most important grain for human nutrition and caloric intake worldwide, as well as a major staple food in Kenya. In order to prevent adulteration, it's essential to accurately and quickly determine the rice variety," Nyaboga said.
"This statement emphasizes the importance of applying cutting-edge scientific methods to safeguard the quality of rice in Kenya and beyond," added Nyaboga.
Additionally, KEBS is implementing educational campaigns to raise awareness among farmers and suppliers about the long-term consequences of Basmati rice adulteration.
The initiatives will provide practical guidelines on best practices for harvesting, processing, and marketing Basmati rice, ensuring that Kenyan farmers and suppliers can thrive in a competitive global market.
Sheila Kemboi, a laboratory analyst, highlighted the advanced methods developed to detect and quantify Basmati rice adulteration.
Whereas a DNA-based method offers a high throughput solution for rice sector professionals and government agencies, a bio-chemical method allows standards bodies like KEBS to determine exact blending percentages as per East African and Kenyan Standard KS2086-2009 and KS2087-2009 ratios.
"By harnessing the power of science and technology, we can safeguard the genetic diversity of Basmati rice genotypes commonly grown in Kenya, paving the way for the development of high-yielding, high-quality, and aromatic varieties that will elevate the economic well-being of our farmers and strengthen our nation's food security," Kemboi asserted.
Date: 08-May-2023
https://www.capitalfm.co.ke/business/2023/05/kebs-bets-on-new-tech-research-to-eradicate-fake-basmati-rice/
Welcome to Rice News Today!
The access to our website is free and will remain free always for most of the contents.
However, you need to create a new account to access the website. It will not take much of your time to create a new account and you will have an access to your favorite website to browse rice news, quick stats, latest stats on basmati, downloads and a lot more at one-place!
Thanks & have nice rice news today exploring!
Login here