Thai rice exports up 11.91% in Jan to Aug. 29 period – ministry
Thailand exported 5.29 million metric tons of rice in that period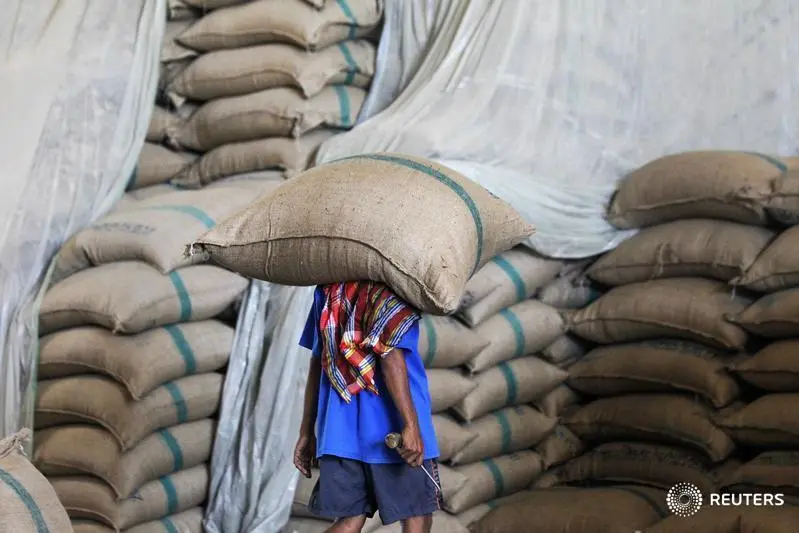 A worker carries a bag of milled rice at a mill in Suphan Buri province, about 65.2 miles (105 km) north of Bangkok March 11, 2013. To match Analysis THAILAND-RICE/ REUTERS/Chaiwat Subprasom
Thailand's rice exports from January to Aug. 29 rose 11.91% from the same period a year earlier, the commerce ministry said on Thursday.
Thailand exported 5.29 million metric tons of rice in that period.
The top markets were Indonesia, Iraq, South Africa, the United States and China, Foreign Trade Department director-general Ronarong Poolphiphat said at a briefing.
Thailand expects to export 8 million tons of rice this year, ministry data showed (Reporting by Kitiphong Thaichareon, writing by Chayut Setboonsarng; Editing by Martin Petty)
https://www.zawya.com/en/world/china-and-asia-pacific/thai-rice-exports-up-1191-in-jan-to-aug-29-period-ministry-eiqoycck
Published Date: August 31, 2023
More News