Launching SRP Chain of Custody (CoC) Policy and Standard v 2.2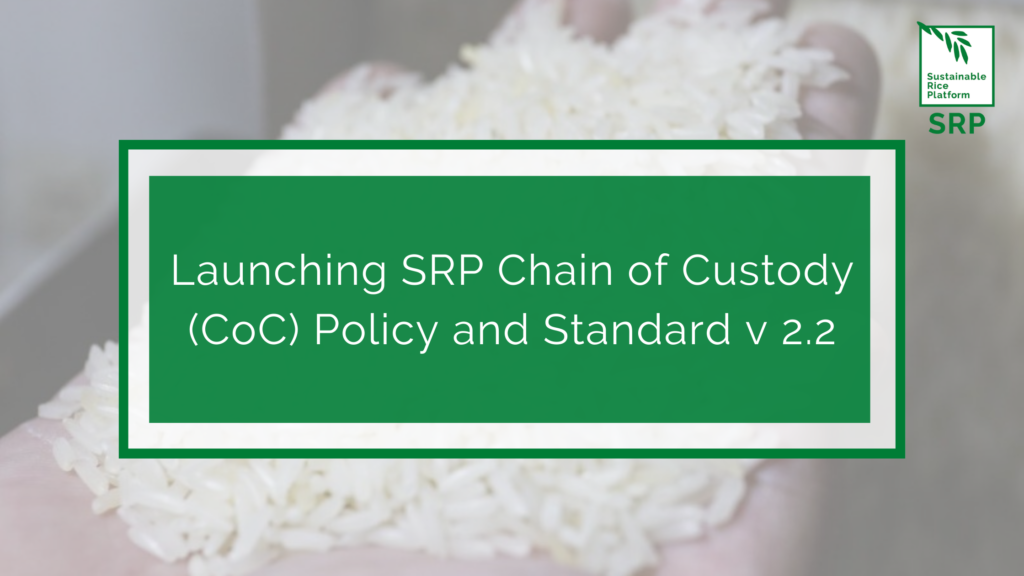 The Sustainable Rice Platform (SRP) is pleased to announce the release of Version 2.2 of the SRP Chain of Custody (CoC) Policy and Standard, replacing Version 2.0 introduced in April 2022. The revision was endorsed by the SRP Technical Committee, edited for language and format and approved by the SRP Board. Version 2.2. is effective as of 10 July 2023 with a 3-month transition period. More details are available in Info Note No 6,
We are also organizing an information webinar on 27 July 2023 to brief Verification Bodies on the changes and to facilitate smooth transition.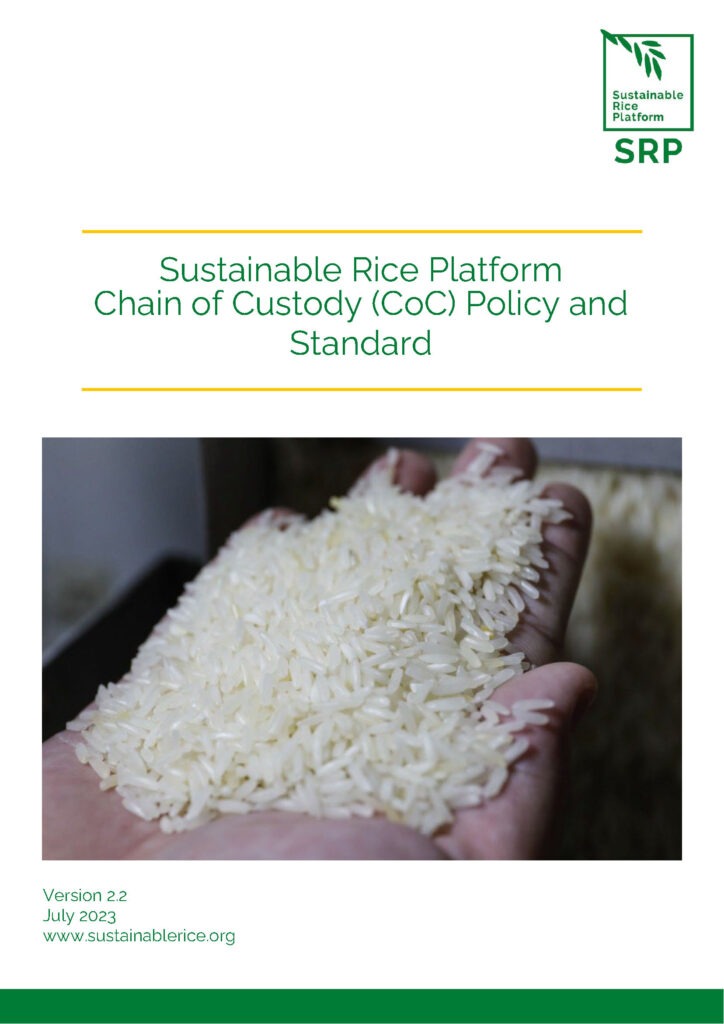 Download the SRP Chain of Custody Policy and Standard v 2.2
Key changes are detailed in the document itself. However, we would like to draw your particular attention to the suspension of Transaction Certificate (TC) requirements pending ongoing upgrading of the TC database. This will not affect integrity of the CoC system as VBs are required to (a) continue to follow the requirements stipulated in Sections 2.7.6 and 2.7.7 concerning sampling; and (b) implement the requirements for data validation and volume reconciliation as before.
Version 2.2 also now incorporates relevant changes announced via Information Notes issued since release of CoC v 2.0, and makes additional clarifications on the following topics:
Scope of SRP CoC in relation to outsourced contractors
Consequences of missed annual audits
Timeline and reporting process for follow-up audits
Audit sampling requirements
Process for updating Verification Statements to reflect change in scope or legal entity
Validation of Verification Statements.
We are confident these changes will clarify and simplify implementation of the CoC requirements for VBs and clients. For any questions, please do not hesitate to reach out to SRP Standard and Assurance Manager at trusti.widiastuti@sustainablerice.org.
https://sustainablerice.org/launch-of-srp-coc-policy-and-standard-v-2-2/
Published Date: July 10, 2023
More Sustainable Rice