BioLumic to unlock sustainable global rice production with light treatment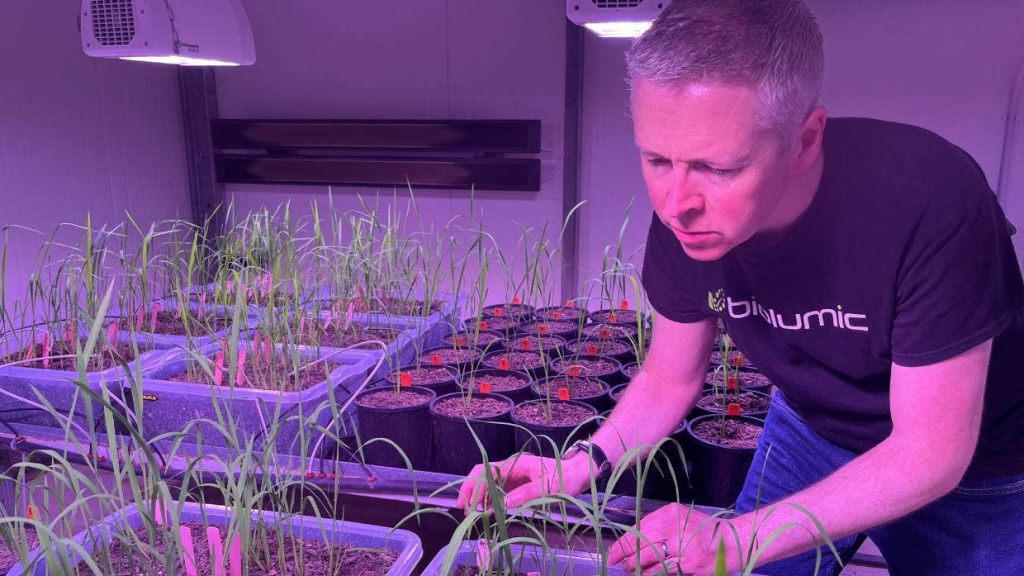 BioLumic chief science officer Jason Wargent is excited about what the company will be able to do with the funding.
Agricultural biotech startup BioLumic has been chosen to take part in a project that could take a huge step towards securing the future of food production.
BioLumic, which has offices in Palmerston North and the United States, uses ultraviolet light treatment on seeds and crops to improve the productivity of plants, leading to better crop yields and protects plants from disease without using chemicals or genetic modification.
It has already been working on soy beans and corn in the United States and now BioLumic has been given a $3.5 million grant from the Bill and Melinda Gates Foundation as a technology provider for the foundation's direct dry seeded rice programme.
It is focused on the Indo Gangetic region of India, which grows rice for more than half a billion people.
BioLumic will use its light seed treatment technology to enhance the crop performance of the direct dry seeded rice, which is planted in the ground rather than grown as seedlings and transplanted into flooded fields.
India accounts for about a quarter of global rice production, but water-intensive flooded rice cultivation presents environmental and economic issues.
Globally, rice contributes more methane to the atmosphere than any other crop, including cows, so the transition to direct dry seeded is expected to improvement the environment effects and profitability.
The risk of poor crop establishment, increased weed management and reduced crop performance has stymied farmers adopting the dry-seeded method.
BioLumic's chief science officer Jason Wargent said they were entering an exciting moment for the company as they had been building over the past couple of years and could now look at other crops, including rice.
"[The funding] is significant for the work we're going to do. It's significant for what it says about a technology like ours.
BioLumic chief science officer Jason Wargent says the Gates Foundationis ' looking for the big ideas'.
"The Gates Foundation is obviously very choosy about the work it backs. It's looking for the best in class around technologies, they're across healthcare, agriculture.
"They're looking for those moonshot things that could really make a huge impact, that also require working dedication and science and investment to get them there. They're looking for the big ideas."
The grant funding should go towards three years of work on the concept of treating rice, which is a short space of time compared with other treatments.
A new spray chemical or a genetic modification trait outside New Zealand could take much longer.
As the world deals with the effects of climate change, BioLumic's work could contribute toward securing food production.
"We're living in the reality of climate change for our food systems. That means you need every tool in the box."
He said what they did didn't rely on breeding and their platform meant they could move quickly to treat new crops and buffer against climate change and uncertainty.
They have not worked with rice before, but Wargent said they did a test before the grant was awarded which showed a 20% improvement of rice emergence from the soil.
"Even since we started the project we've also started seeing double-digit gains in root growth, which is important for crops at that early stage."
Their treatment is essentially giving the plant instructions to up its game.
The company has been busy in recent months working with a cannabis customer in Michigan in the United States and has recently announced a partnership with a huge United States company, Gro Alliance, to commercialise BioLumic's seed treatment in soy and corn.
Wargent said every crop on the planet had headroom for its true potential to be realised.
https://www.stuff.co.nz/science/300980108/biolumic-to-unlock-sustainable-global-rice-production-with-light-treatment
Published Date: October 4, 2023
More Sustainable Rice