27 September,2023
Generous Donation Boosts The Rice Foundation Funding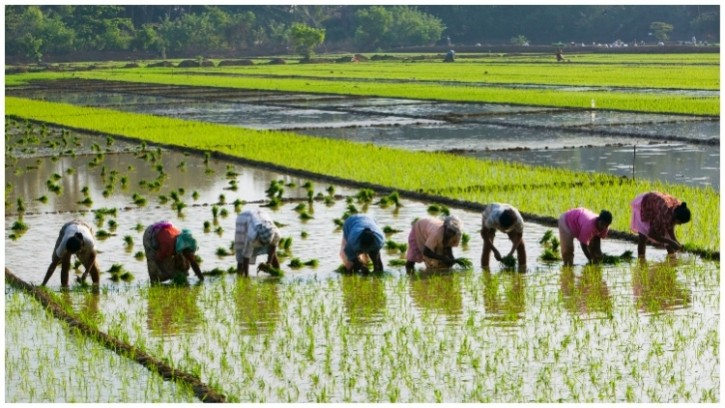 WASHINGTON, DC – The Association for the Administration of Rice Quotas, Inc. (AARQ) recently donated $250,000 to The Rice Foundation, a 501c(3) organization that represents all segments of the U.S. rice industry with a mission to further the well-being of its members and ensure the long-term sustainability and future competitiveness of U.S. rice.
The Foundation receives funding from several sources, however since it's creation many years ago, funding from the AARQ has been extremely important.
"On behalf of the Board of Directors of AARQ, I would like to say that the recent decision was made as a show of confidence in the good work of The Foundation," said Chris Crutchfield, CEO of American Commodity Company in California, and chair of the AARQ Board of Directors. "It's been a trying couple of years for AARQ, and we could not make the normal disbursements to The Foundation. However, collective fiscal responsibility through those times made this donation possible and we anticipate a return to engagement with AARQ as a normal course of business."
The AARQ is a not-for-profit corporation that manages the tariff rate quotas (TRQs) for milled rice granted by the European Union (EU-27) and the United Kingdom (UK) to the United States. Since 1996, the AARQ has conducted open auctions to allocate the 38,721 metric ton milled rice TRQ and the proceeds of those auctions are distributed to The Rice Foundation and the state rice research boards.
Over the past two years, sales of U.S. rice to the EU and UK have been lacking so funds generated by these sales have been almost non-existent. Recently these sales have increased which allowed for this donation.
"The donation at this time is a godsend for The Rice Foundation as we had been struggling financially," said Texas rice farmer Timothy Gertson who is chair of The Rice Foundation Board of Directors. "This generous funding will allow for a continuation of the Foundation's work of identifying and financing research projects, and supporting leadership and education programs, both areas that are critical for the U.S. rice industry."
Date: 18-May-2023
https://www.agfax.com/2023/05/17/generous-donation-boosts-the-rice-foundation-funding/
Welcome to Rice News Today!
The access to our website is free and will remain free always for most of the contents.
However, you need to create a new account to access the website. It will not take much of your time to create a new account and you will have an access to your favorite website to browse rice news, quick stats, latest stats on basmati, downloads and a lot more at one-place!
Thanks & have nice rice news today exploring!
Login here