06 February,2023
Lagos Commodities onboards Imota Rice receipts for trading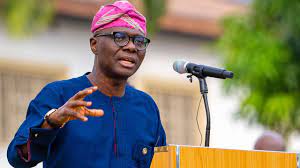 By Peter Egwuatu
As part of its organic growth strategy, Lagos Commodities and Futures Exchange (LCFE), has concluded arrangements to onboard the trading of electronic receipts of rice and its derivatives of Imota Rice Mill as the Company is scheduled for inauguration tomorrow by President Mohammadu Buhari.  
Imota Rice Mill, promoted by the Lagos State Government, is the largest in Africa and the third largest in the world, with installation capacity of 32 Metric Tonnes per hour. It is located at Imota area of Ikorodu division owned by the Lagos State Rice Company Limited to drive development of the Rice Value Chain and meet the rice demand needs of the nation.
The Mill requires about 200,000 Metric Tonnes of Paddy Rice annually, to produce head rice of about 120,000 metric tonnes and other derivatives. It is estimated to generate 1, 500 direct jobs and 254, 000 indirect jobs.
The LCFE's Managing Director, Akin Akeredolu-Ale said, "Our Exchange is proud to partner with Imota Rice Mill to fulfil its objectives for the development of the commodities ecosystem to meet demand for rice in Nigeria and drive the country's Gross Domestic Products (GDP) through the Commodities ecosystem. This partnership will promote an enabling environment for the alignment of all stakeholders in the rice production value chain and the capital market." The onboarding of Imota Rice Mill on the Exchange is expected to drive steady flow of Paddy to the Mill and ensure effective trading of rice contracts on the Exchange.
Date: 24-Jan-2023
https://www.vanguardngr.com/2023/01/lagos-commodities-onboards-imota-rice-receipts-for-trading/
Welcome to Rice News Today!
The access to our website is free and will remain free always for most of the contents.
However, you need to create a new account to access the website. It will not take much of your time to create a new account and you will have an access to your favorite website to browse rice news, quick stats, latest stats on basmati, downloads and a lot more at one-place!
Thanks & have nice rice news today exploring!
Login here