Will rice export ban impact India's credibility globally? Experts vary
Opening of a government-to-government window seen to ease the pressure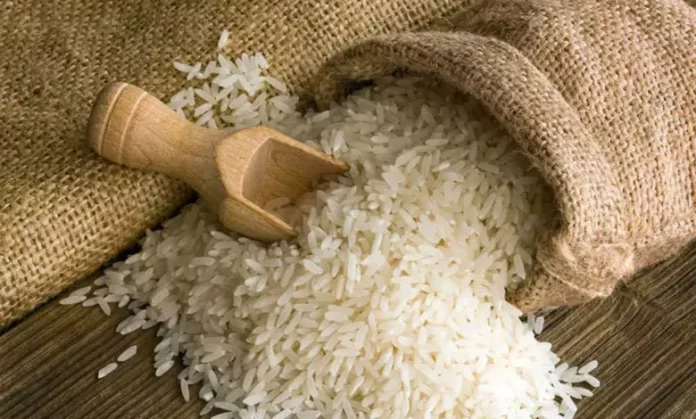 India has emerged as the largest exporter of rice in the last 15 years, accounting for nearly 40 per cent of global rice exports. Representative pic
India banned the export of non-basmati white rice on July 20 in a bid to boost domestic supplies and control retail prices.
This embargo is the most recent blow to the global rice market, which has witnessed prices climb by 15-20 per cent since September 2022. As India has emerged as the largest exporter of rice over the past 15 years, accounting for nearly 40 per cent of global rice exports, this decision significantly impacts the overseas rice market.
Non-basmati rice comprises around 25 per cent of overall rice exports from India.
Inflation fears
This ban also brings with it fears of further escalation of already-high inflation numbers. As per a PTI report, the International Monetary Fund (IMF) has issued a statement, saying it would "encourage" India to lift the export ban, as it could aggravate global food inflation. Speaking to the media about this move, IMF Chief Economist Pierre-Olivier Gourinchas said: "These kinds of restrictions are probably going to make the volatility of food prices everywhere in the world worse than it is now. They might also result in retaliatory actions."
Speaking to The Federal on the condition of anonymity, an industry official said: "The possibility of inflation shooting up is very real, as India exports rice of all categories, amounting to about 20 million tonnes valued at $11 billion last year. There will also be an impact on the food security needs of some countries, particularly Africa, which so far have depended on rice exported by India.
"Basmati rice is a distinct category by itself, the cultivation of which is confined to some specific geographies in India and Pakistan. So, the ability of basmati rice to fill in the shortfall in non-basmati rice is small. More than half of the rice imported by 42 nations comes from India, a sizable portion that cannot be simply replaced by imports from other major exporters."
Credibility at stake
Speaking of other long-term consequences, the official further said: "The long-term impact will mostly be to the credibility of India as a reliable exporter. Sudden stop-go decisions such as these tend to upset the market, as also carefully-developed business relations. In addition to this, trading companies engaged in the export of bulk non-basmati rice will have to look at other commodities."
Ravishankar Mantha, CEO, Agrisk Data Analytics, holds a different view. Speaking to The Federal, he said: "We have very good paddy acreage, so I do not see the possibility of a shortfall going forward. I feel that this is a good decision made by the government, and aims at providing food to the people who really need it, and not the traders/speculators."
"Over the years, there are two ways in which food has been characterised – as a commodity or as a consumable. In 2007, the import of wheat escalated to Rs 6.5 million tonnes, a level not witnessed in years. At that point in time, food was bought and sold as a commodity by traders, leveraging India's abundance and using price changes in the grain for their own gains," observed Mantha.
'Won't affect image'
"In contrast, it is now being viewed as a consumable, so when volatility in prices is observed, action is taken immediately. The current ban on non-basmati rice is along the same lines as the curb on wheat imposed last year, in response to retail inflation in India reaching an 8-year high of 7.79 per cent in April," he further said, adding that the inflation was largely driven by rising fuel and food prices. The inflation had remained well above the Reserve Bank of India's upper tolerance limit for the fourth consecutive month.
"There is talk of the opening of a government-to-government window, and I am confident that this will happen, as it did last year after the wheat ban. There will be narratives, but I do not think India's image will be tarnished in any way," Mantha said.
In the midst of varying viewpoints, data cannot be ignored. According to the UN Food and Agriculture Organisation, rice consumption in some of the top consuming nations in Asia, including Bangladesh, Bhutan, Cambodia, Indonesia, Myanmar, Nepal, Thailand, the Philippines, and Sri Lanka, ranges from 40 per cent to 67 per cent of daily caloric intake. Many nations, including Bangladesh, Bhutan, China, Sri Lanka, and Nepal, import a large amount of their rice from India.
https://thefederal.com/business/bank-holidays-to-gst-e-invoicing-6-key-financial-facts-to-know-in-august/
Published Date: July 31, 2023
More News