Wild weather and export bans have global rice trades at boiling point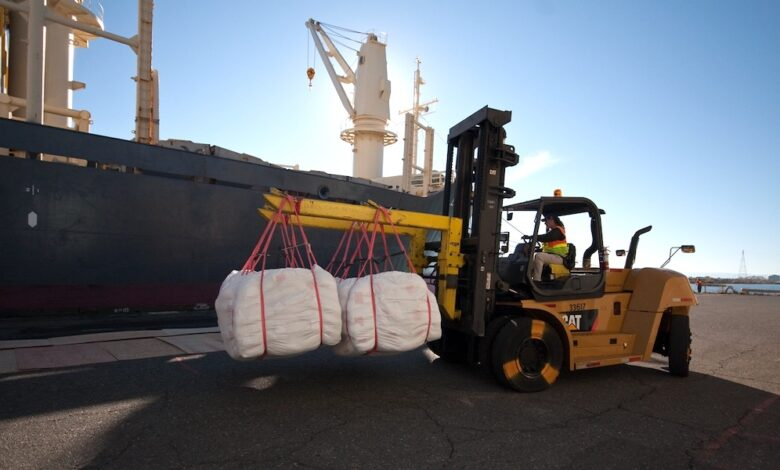 The global rice trades are in severe flux with floods wiping out crops in northern China and top exporters instituting de facto export bans.
India, the world's top rice exporter, has put out export bans and export taxes on all varieties of rice, citing food security concerns, while neighbour Myanmar, the world's seventh-largest rice exporter according to Global Trade Tracker, has just introduced a 45-day halt on exports to rein in soaring food prices. Meanwhile, wary of the extreme weather conditions brought on by this year's El Niño weather phenomenon, the government in Thailand, the world's second-largest rice exporter, has recently urged farmers to plant less acreage this year. Globally, rice prices have hit 12-year highs in recent days.
All of this has been compounded by unprecedented, devastating floods in China's rice basket, Heilongjiang province in the far northeast of the country, which have wiped out 40% of the area's crop this month. China consumes more rice than any other nation, more than India and Bangladesh combined, who are second and third in global rice consumption rankings compiled by Statista.
"I'm not sure where alternative supplies can come from," commented Ralph Leszczynski, global head of research at shipbroker Banchero Costa.
"India is more likely to keep restrictions in place like a valve to manage export movements," commented V Subramaniam, co-founder of SSRiceNews.com, one of the world's most authoritative sources of rice information. 
"I see markets adjusting – albeit dramatically – from a covid-related supply injection to some kind of normalisation of global markets, as more countries deal with food inflation on the back of the war in Ukraine, and now El Nino-led supply worries, and protective actions for consumers at food export origins," Subramaniam said in conversation with Splash today.
Just over 50m tons of rice are shipped by sea globally each year, according to data from SSRiceNews.com.
https://splash247.com/wild-weather-and-export-bans-have-global-rice-trades-at-boiling-point/
Published Date: August 28, 2023
More News