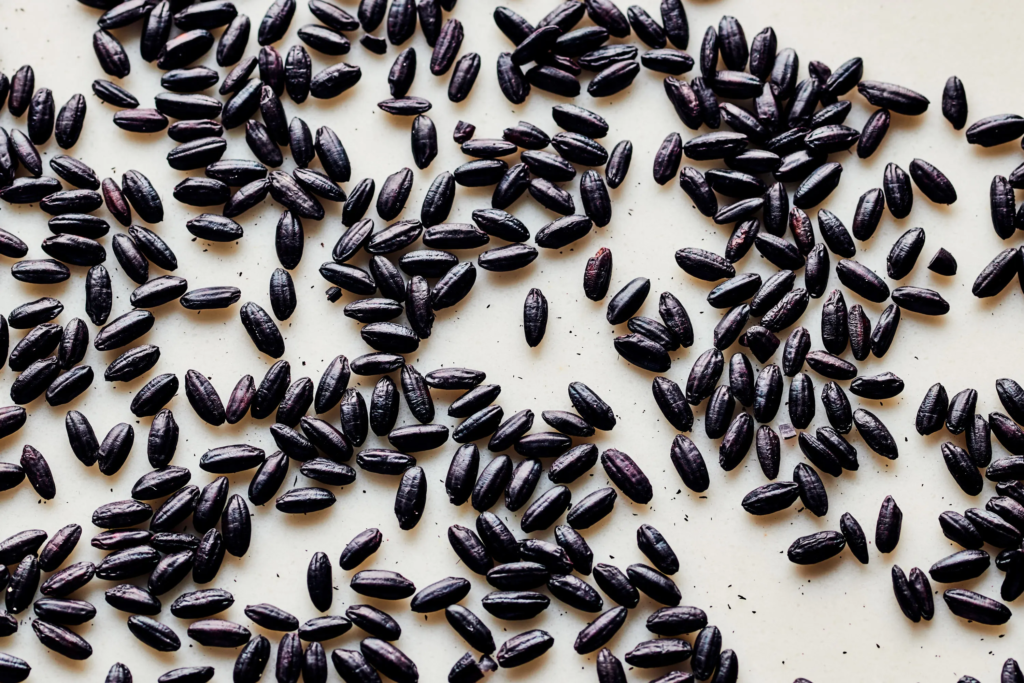 Also called forbidden or purple rice, black rice is a type of rice that belongs to the Oryza sativa L. species Black rice gets its signature black-purple color from a pigment called anthocyanin, which has potent antioxidant properties. In ancient China, it's said that black rice was considered so unique and nutritious that it was forbidden for all but royalty Today, thanks to its mild, nutty flavor, chewy texture, and many nutritional benefits, black rice can be found in numerous cuisines around the world.
Black rice is not as common as other types of rice, black rice is the highest in antioxidant activity and contains more protein than brown rice. As such, eating it may offer several health benefits, including boosting eye and heart health, protecting against certain forms of cancer, and aiding weight loss.
Black rice is almost always sold as a whole grain, with the outermost layer of bran intact, making black rice technically a type of brown, or unrefined, rice. The raw, uncooked grains look black, while cooked or soaked grains look purple—the result of the dark bran mixing with the white endosperm.
Published Date: August 26, 2023
More Rice Knowledge