Vietnam's rice exports revenue surges to new record.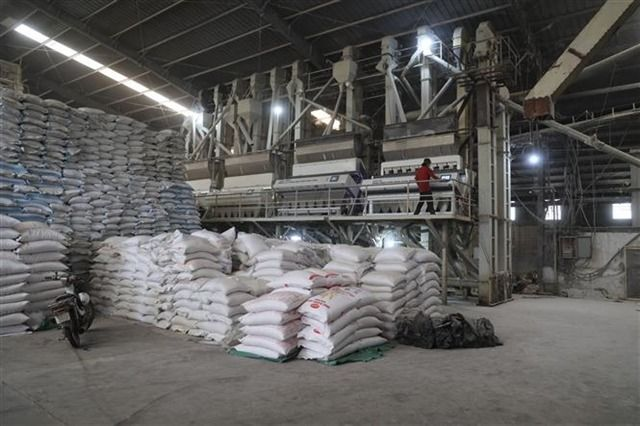 HANOI (Vietnam News/Asia News Network): Vietnam set a new record in rice export revenue in the first nine months of 2023 thanks to the increasing price of exported rice, according to the Ministry of Agriculture and Rural Development (MARD).
In the nine-month period, Vietnam exported about 6.61 million tonnes of rice, equivalent to US$3.66 billion, an increase of 23.1 per cent in volume and 40.4 per cent in value compared to the same period last year, said Nguyen Van Viet, director of the ministry's Planning Department.
In September alone, the country shipped abroad 800,000 tonnes of rice at the average export price of $618 per tonne – a record level over the past 10 years, from which the country earned a revenue of $495 million.
In August, rice exports reached 950,000 tonnes with a value of $553 million. Thus, Vietnam has provided the world market with nearly 1.8 million tonnes of rice, becoming the world's largest rice supplier in the past two months.
Notably, to achieve an export value of $3.66 billion in nine months, the volume of rice exported was only 6.6 million tonnes. While in 2011, to fetch a similar export turnover, the country had to sell 7.1 million tonnes to foreign markets.
Viet attributed the result to the increasing price of Vietnamese export rice, and the decline in rice supplies in many markets during the reviewed period.
Vietnam's average price of exported rice in the first three quarters reached $553 per tonne, a 14 per cent increase over the same period in the previous year. The price of Vietnamese rice exports at times reached nearly $650 per tonne.
The Philippines was the largest buyer of Vietnamese rice products in the first eight months, accounting for 40.3 per cent of the total rice export. China and Indonesia ranked second and third, accounting for 13.5 per cent and 12.4 per cent, respectively.
Additionally, positive growth in rice exports has also been recorded in countries in the European Union, such as Poland, the Netherlands, Spain, and Belgium, and African nations, such as Ghana and Angola.
Chairman of the Vietnam Food Association (VFA) Nguyen Ngọc Nam stressed that there is ample room for rice exports to grow, especially as the Philippines needs to import an additional 1.1 million tonnes, while Indonesia plans to buy 2.3 million tonnes by the end of the year.
China's demand for rice imports is also forecast to increase in the remaining months of the year, Nam said.
Rice exporters are advised to have appropriate strategies to ensure the ability to meet exports.
https://www.thestar.com.my/aseanplus/aseanplus-news/2023/10/09/vietnam039s-rice-exports-revenue-surges-to-new-record
Published Date: October 9, 2023
More News