Vagaries of monsoon and its impact on agriculture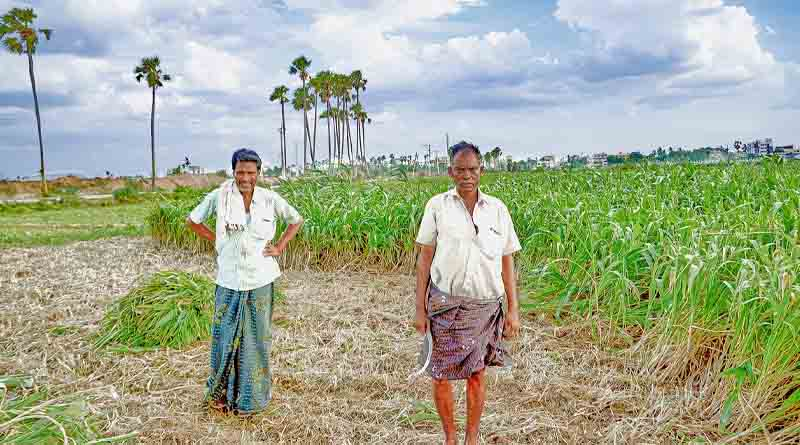 04 September 2023, US: Agriculture is one of the most important pillars of the Indian economy contributing 17-18% of the GDP and generating livelihood for around 47% population of the country. Today India is not only self-sufficient in most crops barring edible oil and few pulse crops but has also become a net exporter.
In India, notwithstanding the considerable expansion of the irrigated area, around 50% of the net sown area is still rainfed, which depends upon monsoon to flourish. Of late, it has been observed that the rainfall has started behaving erratically quite often, which can be attributed to the climate change effect.
In the Indian agriculture context, bountiful monsoon has a direct correlation with the overall health of the rural economy. Any inadequate or uneven distribution of precipitation impinges farm production adversely, which in turn impedes supply leading to the price hike which eventually translates into fueling of food inflation.
Retail inflation, which carries greater weightage of food items is on the upsurge as per July 23 figures caused by an account of significant spike in Agri commodity prices in general and vegetable prices in particular.
As per the IMD figures, the all-India rainfall position till 23rd August depicts a 7% deficit rainfall than the normal for the period in question, moreover The spatial distribution of rainfall has been very erratic as some of the states like Gujarat, Haryana, Rajasthan, Telangana have received excess rainfall while some of the major rice producing states like West Bengal and Bihar have received deficit rainfall. This concentration of excessive rainfall in certain regions, alongside deficiencies in others poses a somewhat worrisome scenario on the Agriculture production front. These weather anomalies, combined with the looming threat of El Nino, have raised some apprehensions about overall agricultural production and food inflation in the country. However, as per the IMD forecast, rainfall in August and September is likely to be normally skewed towards the lower end of the range. The overall long-term average of rainfall is likely to be normal.
Further, EL NINO has turned positive and is expected to intensify in the next couple of months which may distort ongoing monsoon rains. Indian Ocean Dipole (IOD) has also turned positive which neutralizes the impact of ELNINO to a greater extent but its delayed turnaround may not neutralize the negative effect of El Nino to a greater extent. Overall Kharif's sowing area of 1022 lakh hectares till 18th August 2023 is almost in line with the corresponding period of the last year however, delayed sowing may harm the production.
The rising prices of food grain in the domestic market coupled with and low carry-over stock of rice and wheat in buffer stock, an integral part of PDS and National Food Security, may have compelled the Government to take a variety of measures to ensure adequate availability of wheat and non-basmati white rice in the Indian market. Govt. of India initially banned wheat export, brought stock limit in wheat, and released wheat and paddy stock through an open market scheme. It resulted in a slight moderation of wheat prices but still below the comfort level of the Government. It may also consider lowering or completely abolishing the import duty on wheat to augment domestic supplies. But when the price was not contained to a desired level notwithstanding these measures, govt banned the export of broken rice in September 2022 and also introduced a 20% export duty on rice, and thereafter brought a complete ban on white rice export. Also, FCI stopped the supply of rice to the Ethanol manufacturing plant which may cause a temporary blip of govt ambitious target to achieve a 12% ethanol blending target in petrol in 2023.
India accounts for more than 40% of world rice exports therefore export ban has led to a hike in the price of rice globally triggering fears of further inflation in global food markets.
The price of rice in major exporting countries including Thailand and Vietnam has surged by more than double however these countries may not be able to fill the gap in the global supply of rice.
Rice exporters have requested to allow the export of 'Sona Masuri' which is one of the most popular varieties under the non-basmati category among India Diaspora under a separate Harmonised System of Nomenclature (HSN) with minimum export price along with export quota, as they fear that non-adherence to the letter of credit terms issued in their favor may lead to the international arbitration. Global food prices have further soared due to the withdrawal of Russia from Turkey's brokered Black Sea Grain deal. All these factors may disrupt the food supply to many countries that depend on Food Grain imports for their bread.
Rice is a highly water-intensive crop, therefore dependency on 2-3 countries for global supply needs to be revisited by these countries and should further develop their means to acquire self-sufficiency for the major staple crops and diversify the source of import which has become more paramount in this era of geopolitical uncertainty.
Every country has its domestic compulsion to first ensure supply for its fellow country persons at an affordable price to contain the food inflation and also to diversify the cropping pattern as per the requirement. However, frequent Govt. intervention damns the spirit of the other value chain players including Traders, Processors, and Exporters.
Global warming and climate change impact are no more intellectual discussion points but require concrete action on the part of the Government across the globe on a war footing and also business entities as it has its physical and transition ramifications not only on their earnings but also for their very survival.
https://www.en.krishakjagat.org/farming-agriculture/vagaries-of-monsoon-and-its-impact-on-agriculture/
Published Date: September 4, 2023
More News