URA gets gadget to help curb tax evasion by rice importers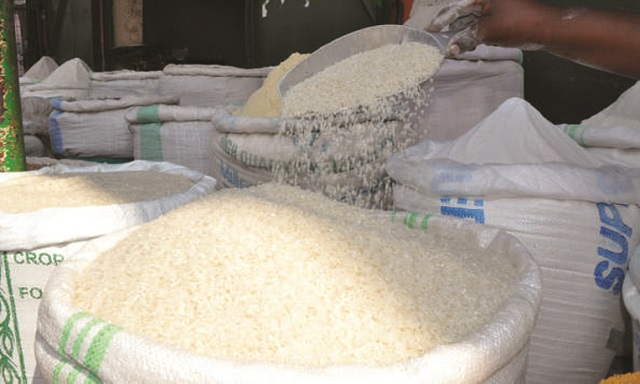 Kampala, Uganda | THE INDEPENDENT | Uganda Revenue Authority-URA has secured a gadget that enables customs officials to ascertain the origin of imported rice, to curb tax evasion.
This comes amidst reports of increased rice imports from other regions through Tanzania, hence illegally gaining from the East African Community Common External Tariffs (EAC-CET).
This development comes at a time when truckloads of rice from Tanzania are being held at the Mutukula border over suspicion of taders importing mixed rice sourced from different countries including outside the EAC.
When declared as imports from Tanzania, the importers avoid the high taxes that are otherwise aimed at discouraging imports from other regions.
According to EAC-CET, importation of rice outside the EAC is subject to import duty at a rate of 75 percent while rice from within the EAC is zero-rated.
Abel Kagumire, the URA Commissioner of Customs says the machine provided by the National Agricultural Research Organization (NARO) will now help ascertain the origin of the rice, to curb the mis-declaration revenue loss.
Kagumire says the machine will also increase efficiency in terms of time taken to clear the imports.
He was responding to complaints by importers that the long delays at customs points were resulting in losses to them.
Katongole Godfrey, the Chairperson of the Kampala Arcades Traders Association (KATA), noted that their goods are perishing at the borders and called for fast evaluation to enable them to access the markets in time.
Kagumire told traders that rice that does not bear a stamp from the Tanzania Bureau of Standards would be subject to the necessary taxes even if it is from Tanzania, while Tanzanian exporters without export licenses will also have to pay.
John Rujoki Musinguzi, the URA Commissioner General said these are steps taken to level the field and ensure fair competition.
By the end of last week, most of the trucks had been released after verifying that the products were indeed Tanzanian, however, 15 percent of the trucks were still being held over ferrying mixed rice.
"We did thorough research to ascertain if the rice was from Tanzania, and I am glad to inform you that 85 percent of these have been released. Tests on the 15 percent have not been concluded because most of the rice has been mixed," said Musinguzi.
The remaining truck will have to undergo further tests before a final decision is made.
Kagumire, however, also blamed his officials who held cargo for too long without any satisfying reason, while noting that the fraud attempts by the traders also made it hard for the customs officials.
"Declare your goods so that we can verify them as soon as possible. It is not in our interest to withhold your goods since it affects revenue collection if they are not sold," he said.
The taxpayer is required to have a certificate of origin ascertaining the country of origin.
https://www.independent.co.ug/ura-gets-gadget-to-help-curb-tax-evasion-by-rice-importers/
Published Date: October 31, 2023
More News