To curb farm fires: Short-duration rice variety, polluter-pays principle
Express View: The free supply of electricity for irrigation must end. Having to pay for water will force Punjab farmers to reduce paddy acreage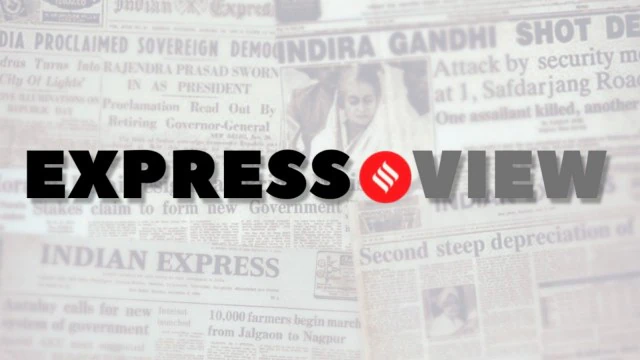 The Indian Agricultural Research Institute (IARI) has developed a new variety Pusa-2090.
It is clear that the solutions for the paddy crop residue burning problem are primarily two. The first, as Niti Aayog member Ramesh Chand has highlighted in an interaction with this newspaper, is to create a market for the standing stubble and loose straw remaining in fields after combine-harvesting of paddy. This market includes plants that produce compressed biogas and ethanol, utilising rice straw and other agri-residues such as cane trash, cotton stalks and maize cobs. Once there is increasing demand for straw — also from biomass-based power plants, paper mills, brick kilns and for use as steam boiler fuel — farmers will have less incentive to set their fields on fire. Instead, baler machine owners would be willing to cut and collect the stubble/straw straight from the fields. This "parali" they would, then, compress into compact bales for supplying to the various user industries.
One indicator of a market for rice straw developing is a reduction in overall rice residue burning events. During the current harvesting season from September 15 to November 9, Punjab has cumulatively reported 23,620 burning incidents. That's down from 34,868, 47,554 and 69,372 events for the corresponding period of the preceding three years. In Haryana, there have been only 1,676 cumulative cases so far this season, as against 2,693 and 4,753 in the same period of 2022 and 2021 respectively. Yes, the number of farm fires is still uncomfortably high. But some progress can be claimed, thanks to the policy measures to promote utilisation of straw and convert fire/waste into energy/wealth. It links up with the second solution. The residue-burning problem is most serious in Punjab, which accounts for over two-thirds of the reported cases. And, the main source of that is Pusa-44, a high-yielding paddy variety grown over 155-160 days, from nursery-sowing in mid-May to harvesting towards end-October. The long cropping duration period leaves little time for farmers to sow wheat before mid-November. Ergo, they simply burn the leftover paddy straw after harvesting.
The Indian Agricultural Research Institute (IARI) has developed a new variety Pusa-2090. It is an improved variant of Pusa-44, which IARI bred 30 years ago, but is said to yield just as much with only 120-125 days of maturity. That should enable harvesting by early October, giving farmers enough time for field preparation to plant the next crop. While the breeding of shorter-duration high-yielding varieties is welcome, it should be accompanied by strict enforcement of the polluter-pays principle: If paddy is harvested early, farmers will have no excuse for burning stubble. Further, the free supply of electricity for irrigation must end. Having to pay for water will force Punjab farmers to reduce paddy acreage, which itself should address multiple problems — including that of air pollution.
https://indianexpress.com/article/opinion/editorials/to-curb-farm-fires-short-duration-rice-variety-polluter-pays-principle-9022231/
Published Date: November 11, 2023
More News