The State Grid Jining Power Supply Company's commitment to ensuring adequate power supply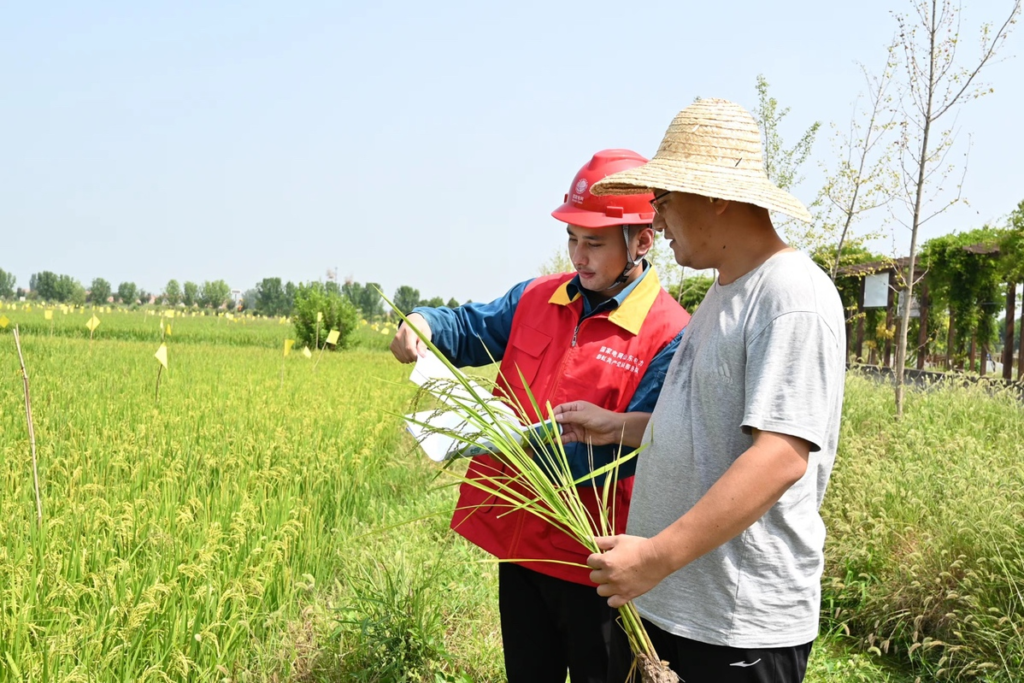 A staff member of the State Grid Jining Power Supply Company provides guidance to a farmer. [Photo provided to chinadaily.com.cn]
With the harvest season approaching in Yutai county, Jining, Shandong province, giant rice field paintings are drawing attention in the its rice-planting base.
The slogans "Ensure the Chinese people's rice bowl is in their own control" and "Cherish food, cherish every grain" written across the field are particularly eye-catching.
The slogans are accompanied by paintings of leaping fish and add joy to the harvest season. Such characteristic landscapes of the local Huihe Station and the Great Wall showcase the achievements of rural revitalization. They also express the farmers' wishes for the country, and their appreciation of the rapid development taking place in their hometowns.
With such beautiful scenery, the local administration is planning a special report. The service teams of the Party are organizing field inspections and providing door-to-door services regarding electricity usage in rice planting.
Through pictures, short videos, news stories and other forms of media promotion, the State Grid Jining Power Supply Company is expressing its commitment to ensure a reliable electricity supply during the harvest season.
With a reliable source of electricity, local farmers have developed an integrated ecological cultivation model of rice, lotus root and shrimp.
The company has focused on creating the Yuguangqu support plan, tailor-made an electricity guide for rice and shrimp farmers, and provided on-site guidance to solve power supply problems.
According to the company, it is ensuring a safe and reliable electricity supply for rice-processing enterprises, increasing rural grid upgrades, improving power supply capacity and the quality of rural power grids so as to support the entire industry chain.
https://www.chinadaily.com.cn/a/202309/25/WS65114a83a310d2dce4bb7b47.html
Published Date: September 25, 2023
More News