'Supply of local white rice to stabilise soon'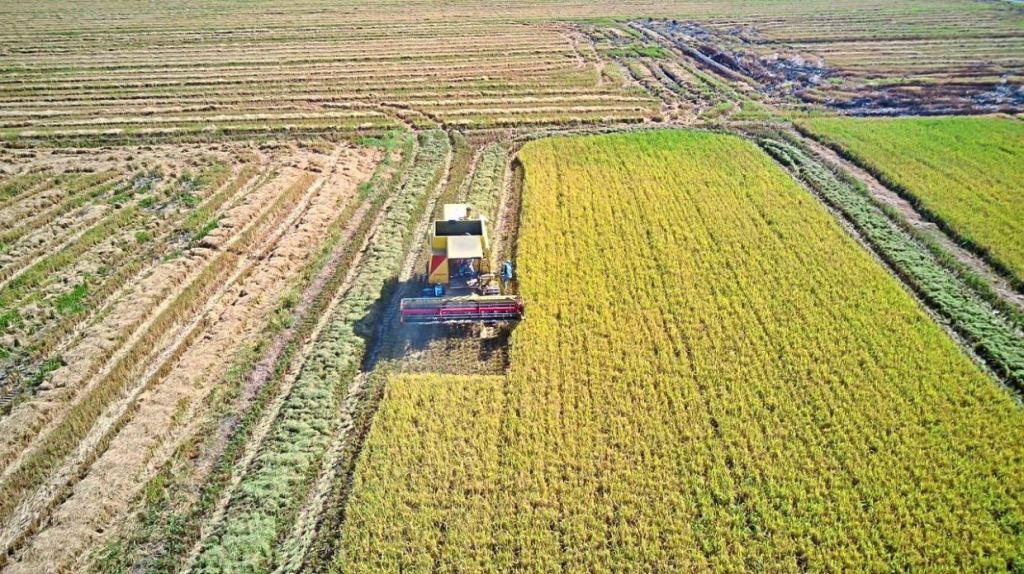 Malaysia's rice bowl: The ministry says Kedah is the state that produces the highest amount of rice, which is 45% of the total rice yield.
PETALING JAYA: The local white rice supply will stabilise soon as the harvest season in Kedah and other rice-producing states has begun, says the Agriculture and Food Security Ministry.
It said the harvests from Kelantan, Terengganu and Selangor will help ease supply disruptions.
"Kedah is the state that produces the highest amount of rice, which is 45% of the total rice yield. Rice production in Malaysia occurs twice a year and follows a phased pattern across different states.
"The ministry is confident that the supply of local white rice (BPT) will recover as these harvests progress, ensuring that rice remains readily available in the market," the ministry said in a statement to The Star on Friday.
As of Oct 25, a total of 1,409,788 10kg packs of rice have been distributed under the temporary intervention measure by the government.
According to the ministry, the rice packs were distributed by the Federal Agricultural Marketing Authority (Fama), Farmer's Organisation Authority (LPP), hypermarkets and state wholesalers.
Hypermarkets topped the distribution list with a total of 729,037 packs, followed by Fama with 194,829 packs, LPP at 146,161 packs and 103 state wholesalers with 339,761 packs.
The ministry said the total amount of local white rice that has been distributed came to 14,097.88 tonnes. Under the previously launched local white rice special programme, rice manufacturers have agreed to increase production by 20%, totalling 23,000 tonnes per month – or 2.3 million 10kg bags – that will be distributed in phases.
"The implementation of this programme involves five major wholesale companies and 103 wholesale companies appointed by the ministry.
"Five main wholesale companies will distribute local white rice supplies to retailers with 100 hypermarkets as well as Fama and LPP, while 103 wholesalers will distribute the rice to other retailers throughout the peninsula."Additional intervention measures were launched on Oct 3 so that Fama and LPP could increase distribution to the suburbs and rural areas," the ministry said.
Bumiputra Retailers Organisation president Datuk Ameer Ali Mydin said the authorities should consider temporarily allowing entities other than Padiberas Nasional Bhd (Bernas) to import white rice.
He said this was one way to solve the shortage, adding that a similar concept was carried out previously on the chicken supply issue.
"Remove the requirement temporarily and allow others to import, at least for the next year. This way, we can at least sell imported white rice cheaper at RM32 per 10kg bag," he said.
The government is currently bound by a 10-year agreement with Bernas that runs from Jan 11, 2021, to Jan 10, 2031.
Ameer Ali said the proposal to temporarily lift the monopoly would be similar to how approved permits (APs) for chicken imports were previously opened up to ease the chicken supply shortage.
At the height of the chicken shortage in 2021, the government allowed companies to import frozen whole chicken from December that year until February 2022.
This was to make up for the shortage in chicken supply and involved an import consideration of up to 10,000 metric tonnes or 5.5 million chickens per month.
APs to import chicken were later opened up to hypermarkets as well.
Ameer Ali also proposed the price of local white rice be increased. It is currently fixed at RM2.60 per kg, which was implemented in 2018.
Federation of Malaysian Consumers Associations chief executive officer Saravanan Thambirajah said consumers would ultimately benefit from any decision to break monopolies.
"It can be done temporarily, and ensures the market is better protected," he said.
Consumers Association of Penang education officer NV Subbarow said the government should specify where the rice sacks were distributed.
"There should be details so people will know where to go if they need rice," he said.
He also proposed the government distribute local white rice to sundry shops.
"Consumers are getting enough rice, but the traders, however, do not get any local white rice stocks.
"Local white rice stocks distributed by the government do not reach the sundry shops, and the shopkeepers have to buy stocks from hypermarkets," he claimed.
"Perhaps there should be a consideration to distribute the stocks to sundry shops or mini-markets in residential areas to make it more convenient for residents."
https://www.thestar.com.my/news/nation/2023/10/29/supply-of-local-white-rice-to-stabilise-soon
Published Date: October 29, 2023
More News