Stuttgart Arkansas contributes to 50% of U.S. rice production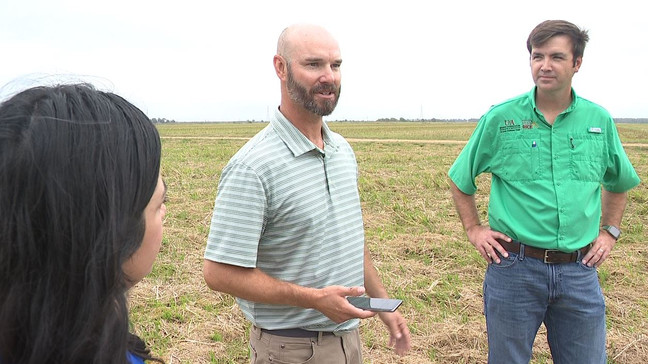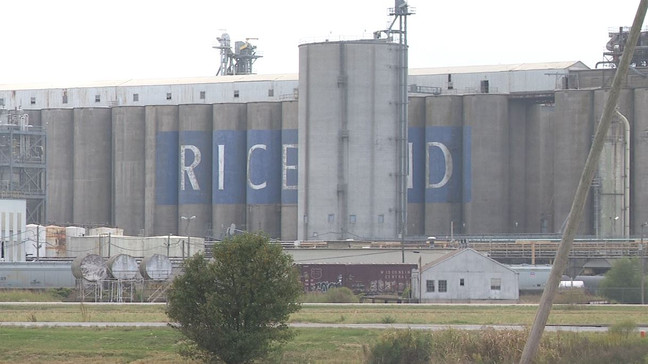 Trent Dabbs, a fourth-generation farmer who lives in Stuttgart, said the state grows 50% of the rice used in the U.S. and emphasizes two of the largest rice cooperatives operate in Stuttgart. (Photo KATV)
STUTTGART (KATV) — Rice growing in Arkansas continues to be one of the top industries in the state.
In fact, Trent Dabbs, a fourth-generation farmer who lives in Stuttgart, said the state grows 50% of the rice that is used in the U.S. and emphasized two of the largest rice cooperatives operate in Stuttgart.
"We are helping feed the world," Dabbs said. "I am feeding my family the same things that we are producing to feed everybody else so it makes me feel good that we are contributing in that aspect."
Jarrod Hardke, an Extension Rice Agronomist for the University of Arkansas System Division of Agriculture, explained that rice typically grows in flood.
"Because the rice tolerates the flood, we actually use fewer pesticides, herbicides in particular for weed control and it makes us more efficient with our fertilizer inputs," Harke said.
However, Harke said in some instances, rice can still grow without flooding so long as it's not stressed too much by not having enough water.
"Since 2016, we have actually climbed up to 15-20% of our acres in the state are grown in a furrow irrigated style," Hardke said.
Hardke said the state mainly produces 85-90% long-grain rice which is common for what is used domestically and for export cooking.
Harke said 10-15% of rice is medium grain rice.
"[Meduim-grain] cooks up a little stickier and wants to clump up together so you see that used in the food service industry," Hardke said. "[It's] a lot of your food products like cereal bars, rice crispy treats, things like that."
Harke said the industry continues to see technological advancements and practices that help make rice growing more efficient including land leveling and new herbicide technologies to help with weed issues.
https://katv.com/news/local/stuttgart-arkansas-contributes-to-50-of-us-rice-production-jarrod-hardke-extension-rice-agronomist-university-of-arkansas-system-division-of-agriculture-flooding-trent-dabbs-farmer-long-medium-rice
Published Date: October 30, 2023
More News