Scientists discover genes behind "ultra-low" GI rice for low blood sugar spikes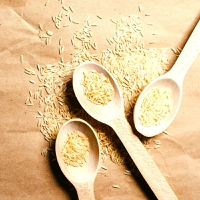 27 Oct 2023 — Researchers at the International Rice Research Institute (IRRI) in the Philippines have discovered the genes responsible for low and ultra-low glycemic index (GI) in rice and used the findings to formulate rice with a low GI score of 44. The findings aim to give diabetic consumers the freedom to eat rice without the high insulin spikes that usually follow its consumption.
The scientists used the Samba Mahsuri x IR36ae rice varieties for the innovation.
Three of the world's four most populous nations have rice as their staple — India, China and Indonesia — constituting over 3 billion people, which makes the discovery's impact significant.
Rice is the main staple in more than 100 countries and "nearly half of the world's population," says Ajay Kohli, interim director General at IRRI.
"With this finding, researchers can now convert popular rice varieties anywhere in the world into low and ultra-low GI for refined white rice through conventional breeding starting in the Philippines."
"Expect them to turn out in the Philippine market in a couple of years," he continues.
The first batch of ultra-low GI rice samples was unveiled at the 6th International Rice Congress in Manila earlier this month.
Why the focus on GI?
The glycemic index is a scale that ranks foods from 0 to 100 to gauge their effect on blood sugar levels. The lower a food's GI, the lesser its impact.
IRRI categorizes GI levels below 45 as ultra-low, 46–55 as low and above 70 as high.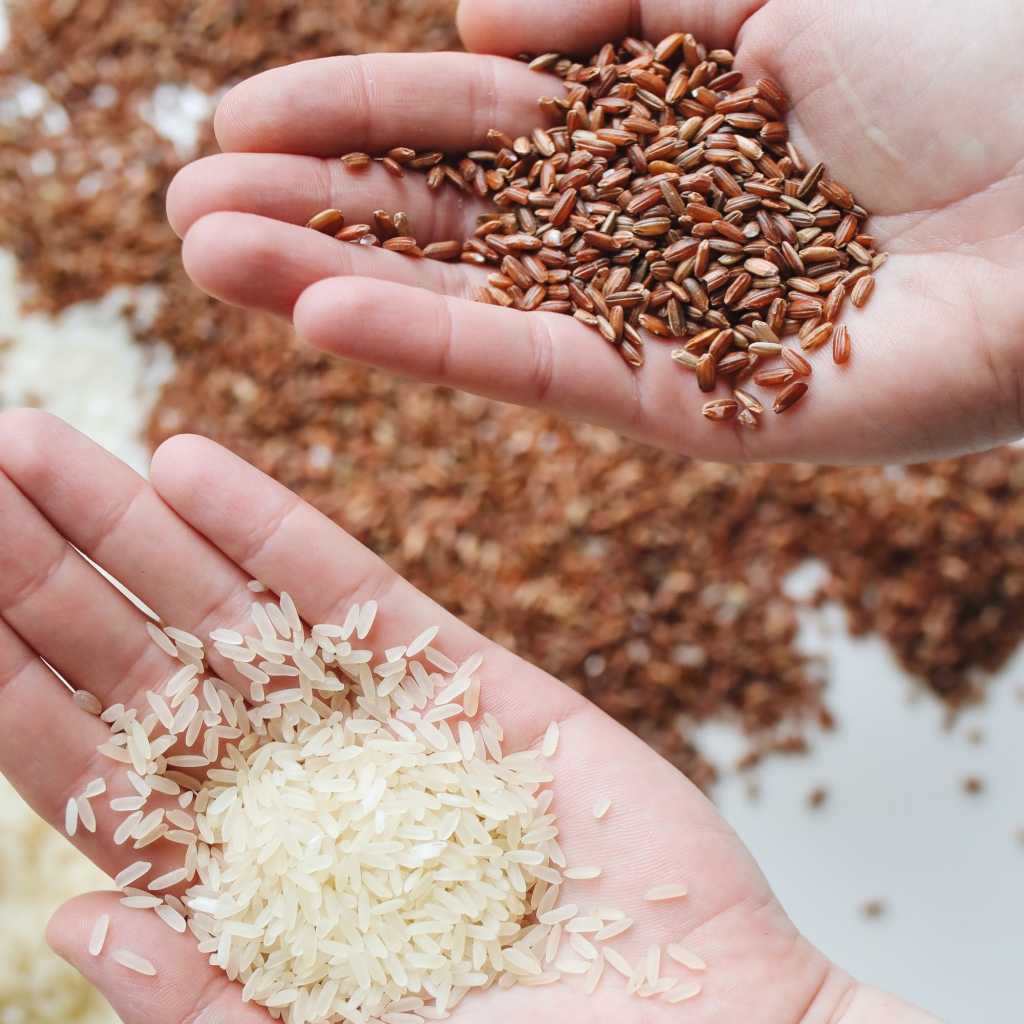 Brown rice scores lower on GI as opposed to white rice, but costs more.Notably, numerous popular cultivated rice varieties have a GI ranging from 70 to 92 (such as white and sticky rice), which raises the likelihood of high blood sugar levels among consumers. Brown rice scores low on GI but costs more.
This is worrying since the WHO says diabetes was the direct cause of 1.5 million deaths worldwide in 2019, of which 48% occurred before age 70.
Further, the International Diabetes Federation put the number of people with diabetes at 537 million in 2021, and the organization expects that one in every eight adults will have diabetes by 2045.
High GI food also increases the risks of obesity and cardiovascular diseases, thereby cementing the scale's utility in helping consumers make healthful decisions about their diet and nutrition.
Not a reason to overindulge
According to Devinder Sharma, one of India's leading food security specialists, a considerable number of consumers in the Asia Pacific region are "forced" to restrict the urge to consume rice just because they have diabetes.
"With ultra-low GI rice, the freedom to consume rice will hopefully be restored."
However, Rodrigo Angelo Ong, chief research specialist at the Philippine Institute of Traditional and Alternative Health Care, warns that the breakthrough is not a leeway to binge on rice.
"If people start eating more rice just because of the lower GI, it defeats the purpose."
Experts advise against over consumption of rice and encourage portion control."The same rules still follow, same things we advocated before, proper proportioning of rice and moderate intake of carbohydrates," asserts Ong.
Rice innovation continues
Kohli emphasized that a lot of current research on rice is not just about climate resiliency and improving productivity but also about healthier rice for consumers.
For instance, the high-zinc rice variety released a few years ago and the yet-to-be-released gene-modified golden rice engineered to have higher levels of beta-carotene (vitamin A) signify advancements in rice improvement.
Rice is also being explored in textural applications across F&B, with Ingredion launching its multifunctional rice starch earlier this year. The product enhances texture and shelf stability in dairy products, sauces, meat and meat alternatives and was claimed to be the first rice starch made from rice under the Sustainable Rice Program.
Ingredion is also leveraging rice innovation in a ready-to-mix, vanilla protein beverage by using rice isolate as a source of protein, which is currently on display at the ongoing Supply Side West event being covered by Food Ingredient First's sister website, Nutrition Insight.
By Insha Naureen
https://www.foodingredientsfirst.com/news/scientists-discover-genes-behind-ultra-low-gi-rice-for-low-blood-sugar-spikes.html
Published Date: October 27, 2023
More News