Sarawak minister says rice production should achieve 60pc self-sufficiency level by 2030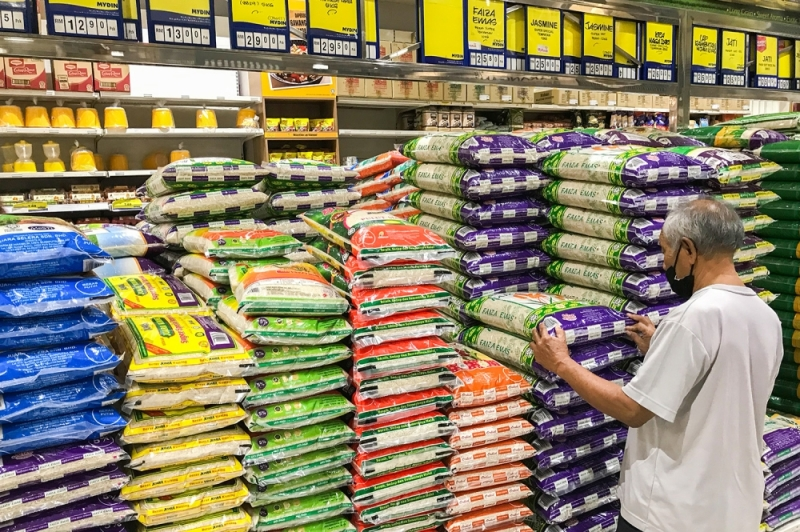 Sarawak aims to produce 60 per cent of the state's self-sufficient level (SSL) by 2030. — Picture by Miera Zulyana
KUCHING, May 23 — The state Food Industries, Commodities and Regional Development Ministry will review the rice and paddy production policy to facilitate the development of rice and paddy production, its minister Datuk Seri Dr Stephen Rundie Utom said today.
He said the aim is to produce 60 per cent of the state's self-sufficient level (SSL) by 2030.
"Currently, the SSL for rice stands at 34 per cent as compared to 42 per cent in 2020," Dr Rundie said in his winding-up speech in the state assembly.
He said efforts must be made to revive the paddy industry to avoid further decline.
He explained that the decline in rice production over the years is due to the lack of paddy tertiary farm infrastructure, the high cost of production, aging farmers, and stiff competition for land from other lucrative crops.
He added that the agriculture development trend in the state has been more on commodity crops, mainly oil palm rather than food crops.
"As such, it is imperative to create a balanced development between commodity and food crops to ensure sustainable development for the food industry," he added.
He stressed that the ministry will propose to gazette land specifically for paddy cultivation to ensure that land for paddy production does not lose out to other crops.
He said it is also to facilitate the introduction of public-private and community smart partnership (PPCP) known as SMART Sawah Berskala Besar (SMART SBB) Model, that will spur greater private sector and community participation in the paddy and rice supply chain.
He said the state's food import stood at RM5.6 billion in 2022.
"Any disruption in the supply chain of imports from exporting countries has resulted in high food price spikes that the state currently experiencing.
"Sarawak will remain vulnerable to food insecurity in the foreseeable future due to being reliant on imports for maintaining its food supply," he said.
https://www.malaymail.com/news/malaysia/2023/05/23/sarawak-minister-says-rice-production-should-achieve-60pc-self-sufficiency-level-by-2030/70591
Published Date: May 23, 2023
More News