RM21 million monthly spent on subsidy for imported white rice in Sabah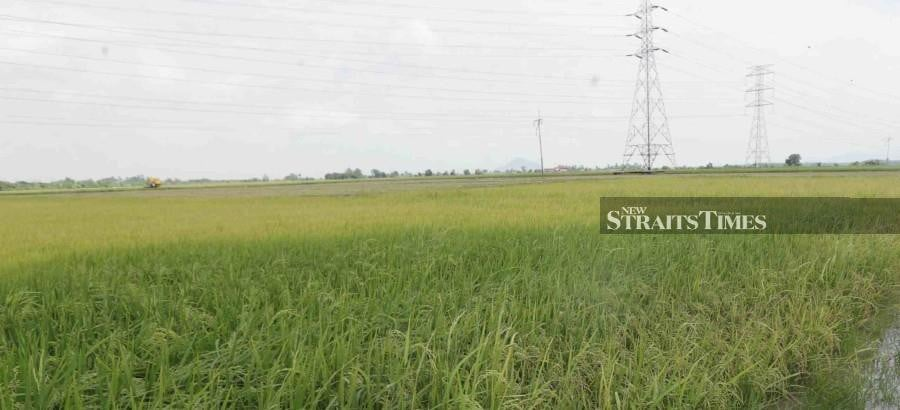 Rice wholesalers in Sabah have already been asked to absorb the price difference that occurs after the subsidy is provided to ensure that consumers can continue to enjoy the new lower prices. – NSTP file pic
KOTA KINABALU: More than RM21 million is spent on the subsidy for the monthly supply of 23,000 metric tonnes of imported white rice in Sabah.
Sabah Padi and Rice Control director Abd Alim Multazam said this was the quantity of such rice being supplied by Padi Beras Nasional Bhd (Bernas) every month, based on the needs of approximately 3.5 million residents of the state who are estimated to require 78kg of rice per person per year.
He added that the RM21 million figure was based on a subsidy rate of RM950 for each metric tonne of imported white rice, as announced by the government to lower its price to a maximum of RM31 for a 10kg pack.
"This means that for every 10kg pack of (imported white rice) sold to consumers, the government subsidises RM9.50, and RM4.75 for every 5kg pack," he said at a media briefing at his office here.
The price of such rice in Sabah has been reduced to a maximum of RM31 starting today after experiencing an increase to over RM40 for a 10kg pack about a month ago, causing complaints from many consumers, especially those with low incomes.
Alim said 90 per cent of the rice supply in Sabah's market now consists of rice imported from Thailand and Vietnam, as the production of local white rice is very limited.
He added that the price of one metric tonne of imported rice in Sabah after being subsidised is RM2,250, compared to RM3,200 per metric tonne without subsidies, and this had significantly increased retail price previously.
"As for the duration of the subsidy, it may continue until the rice market is stabilised again, for example, when India lifts the current export restrictions," he said.
Meanwhile, Alim stressed that rice retailers in the state need to comply with the directive to lower prices to the recommended retail prices, including for rice stocks still present on the premises.
He added that rice wholesalers in Sabah have already been asked to absorb the price difference that occurs after the subsidy is provided to ensure that consumers can continue to enjoy the new lower prices.
"In the next day or two, there may still be some retailers who have not lowered prices, but after that, they will surely lower it based on the new prices recommended by wholesalers," he said.
https://www.nst.com.my/news/nation/2023/10/963385/rm21-million-monthly-spent-subsidy-imported-white-rice-sabah
Published Date: October 5, 2023
More News