Rice sown area widens 2.69% days after ban on exports amid erratic rainfall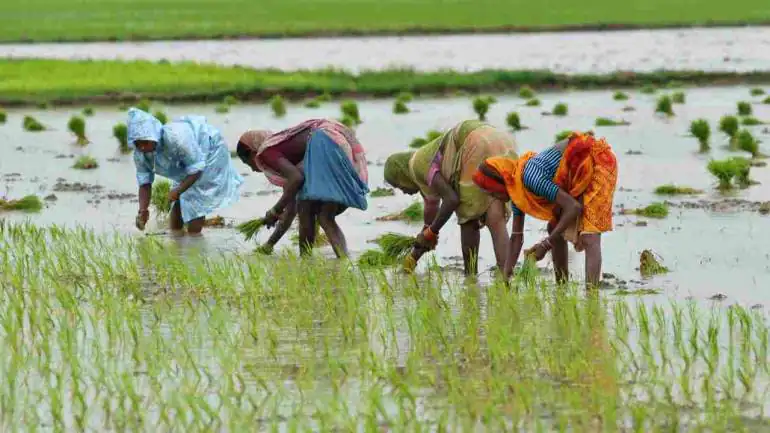 Days after the government banned exports of non-basmati rice amid growing concern of a shrink in the sown area because of uneven rainfall distribution in the country, the coverage has finally seen an uptick, rising 2.69 percent over that of last year, data released by the Ministry of Agriculture showed.
The sown area increased by 4.73 lakh hectare (lh) from 175.5 lh last year to 180.2 lh on July 22, 2023. With this, the overall crop sown area for kharif also improved, rising from a decline of 2 percent on July 17 to an increase of 1.16 percent now.
An erratic monsoon, which resulted in excess rain in some areas and deficient in many others, had been the reason for the fall in sowing on rice crops.

The reason for the lag in sowing was attributed to low rains in the major producer states, including West Bengal, Maharashtra and Karnataka, which together account for over 50 percent of pulse production of the country.

However, as the monsoon progressed, the sowing area for rice has improved.

Sown area for pulses continues to be worrisome

The sown area for pulses only saw a minor improvement, rising from a decline of 10.25 percent a week back, to a decline of 9.84 percent now.

The sowing of arhar continues to lead the downfall, with a decrease in sown area of 18.38 percent. Arhar is a type of pulse that has seen a rise in retail prices of late and decline in its sown area continues to be of huge concern.

To compensate for its deficiency, the government on July 18 launched the sale of 'subsidised' chana dal under the brand name 'Bharat Dal' at the rate of Rs 60 per kg for one kg pack and Rs 55 per kg for 30 kg pack.

As per the data available on the website of the Department of Consumer Affair, the all-India daily average retail price of tur (arhar) was recorded at Rs 136.60 per kilogram on July 23. This is a 30.46 percent increase from the price of tur which had stood at Rs 104.71 per kilogram a year ago.

Sowing of other crops stabilises

The total sown area of coarse cereals has increased by 4.79 percent led by Bajra (11.28 percent). Maize sowing has been relatively lower noting an increase of 0.17 percent compared with last year.

Jute and Mesta (-8.19 percent) have registered much lower sowing this year. On the other hand, Sugarcane and oilseeds sowing are higher than last year at 4.99 percent and 3.3 percent respectively.
https://www.moneycontrol.com/europe/?url=https://www.moneycontrol.com/news/economy/policy/rice-sown-area-widens-2-69-days-after-ban-on-exports-amid-erratic-rainfall-11015351.html
Published Date: July 24, 2023
More News