Rice prices seen hitting N60,000 on paddy shortages, palliative measures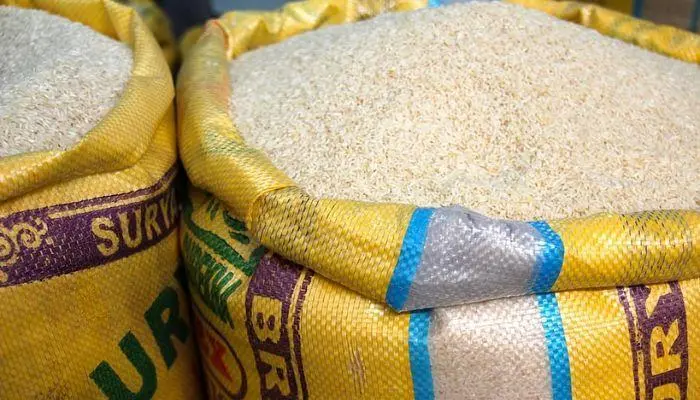 The price of a 50 kg bag of rice – a key staple in the Nigerian diet is seen hitting N60,000 in September as small and medium-sized mills are shutting down operations or reducing production capacity over paddy shortages and high cost of production, BusinessDay's findings show.
"We travel distances to get paddy and even with that, you may not get the quantity you desire at a time. Most of the small rice mills have closed up because they cannot cope with the current paddy scarcity," said Jonathan Joshua, national vice-president of the North Central Millers Association of Nigeria.
"By September, local rice prices are likely to go up to between N55,000 and N60,000. This is because of the scarcity and a lot of it is being mopped up now as palliatives by state governors," Joshua said.
Also, Dalhatu Abubakar, chairman of the Northern Chamber of Commerce, Industry, Mines and Agriculture recently raised an alarm over the high rate of mills closure in Kaduna owing to the scarcity of paddy – a key input for rice millers.
"Hundreds of millers, both integrated and small scale, are in a serious dilemma and finding it extremely difficult to break even owing to paddy scarcity," Abubakar who is also chair of Al-Hamsad Integrated Rice Mill said.
A 50kg bag of local parboiled rice has surged by 34. 4 percent in months from an average of N32,000 in June to N43,000 in mid-August, with experts projecting a further surge in coming months as state governors mop-up for palliatives.
Farmers have attributed the scarcity to the worsening rate of insecurity that has forced many of them to abandon their farmland and the closure of the Nigerian land border with Niger, which they say had put a halt to the importation of paddy from neighbouring northern countries used to bridge the supply gap.
"Lots of farmers are not cultivating rice again owing to insecurity. They have abandoned their farmland for safety," Haruna Ibrahim, a rice farmer in Kebbi State.
"Also, rice miller usually imports rice from neighbouring countries like Burkina Faso and others but the situation in Niger has made that impossible," he added.
Cheap foreign parboiled rice imported to fill in the country's supply-demand gaps is also surging as India – the world's largest exporter of rice – placed a partial ban on export, with FX volatility compounding the issue for Nigerian consumers.
The partial ban in India has cut global supply by a fifth and sent rice prices at the international market to a 12-year high, according to the Food and Agricultural Organisation.
A metric ton of rice at the international market has surged by a 14 percent increase from an average of $550 per metric tonne in July to $623/tonne as of August 2023, according to data from the International Grain Council.
Naira exchanged at N500 to a dollar at the black market in January, has skyrocketed to N900 to a dollar on Tuesday as a result of dollar scarcity which is further amplifying the country's cost-of-living crisis.
https://businessday.ng/news/article/rice-prices-seen-hitting-n60000-on-paddy-shortages-palliative-measures/
Published Date: August 23, 2023
More News