Rice Market Braces for More Stress as El Niño Starts to Bite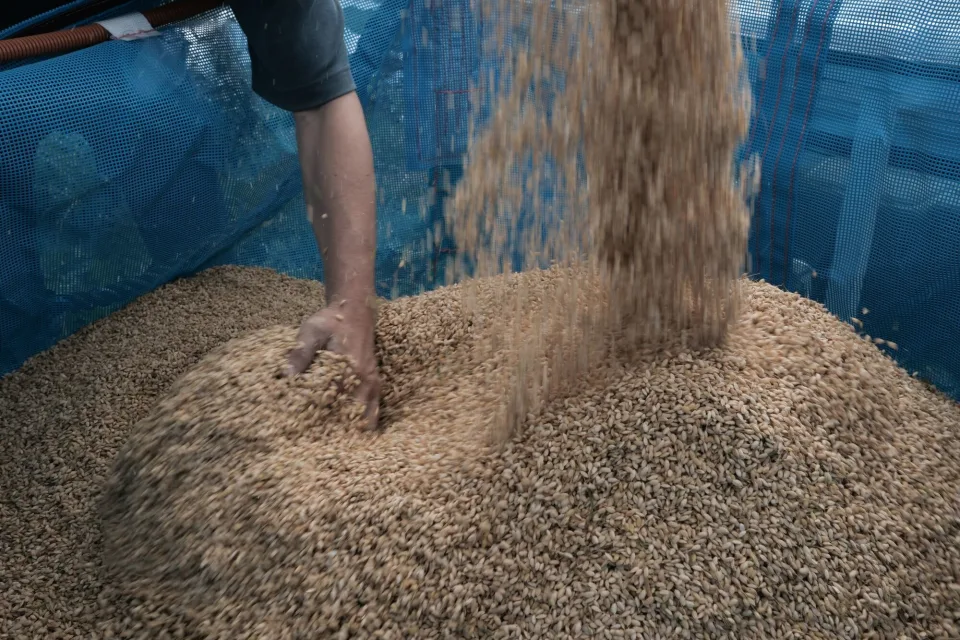 (Bloomberg) — El Niño has started to cause some concerns in Asia, and it's a strained rice market that's facing the first test from the weather phenomenon.
The market has already been upended by export restrictions from top shipper India and drier weather from the event threatens to cause more chaos. Any loss of production risks tightening global supply, and could prompt a renewed rally in prices which have cooled recently from the highest in almost 15 years.
Across Asia, nations are warning about the impact. Major importer Indonesia has flagged a marginal hit to output, while Vietnam has told farmers to plant their next crop earlier than usual to avoid water shortages. The Philippines is also giving aid to growers to cope with the weather as rice inflation soars.
The weather worries rippling across the rice market are the first signs of real concerns about the potential hit from the cyclical phenomenon. The climatic event can parch crops, strain power grids, impact fishing and cut off access to mines due to flooding across regions from Asia and Africa to South America.
"Many crops, especially those highly dependent on water supply, will be badly affected by El Niño," said Muhamad Shakirin Mispan, an associate professor at Universiti Malaya's Institute of Biological Sciences. Lower output from key producers will "significantly impact global rice supply, affecting not only Southeast Asia but also reverberating across the world," he added.
The rice market has seen weeks of turmoil after India ramped up restrictions on its shipments in late July. The move has worried governments from Asia to Africa, led to a flurry of supply deals and diplomacy, prompted warnings about hoarding, and fueled inflation in the Philippines and Indonesia.
The event usually brings hotter and drier weather across parts of Asia, and can lead to drought and wildfires. Indonesia plans to import more of the grain this year and next, and says its 2023 output may drop by 1.2 million tons. Unhusked rice production was expected at 54.5 million tons, slightly lower than 2022.
Vietnam, the third-biggest rice exporter, asked growers in a section of the Mekong Delta that accounts for 26% of the region's winter-spring crop to start planting from early this month, rather than November. The directive was given to avoid water shortages at the end of the harvest, in part due to El Niño.
El Niño is a naturally occurring phenomenon, but it's coinciding with more extreme and hotter weather due to the impact of increasing greenhouse gas emissions on the climate. The global average temperature in September broke the heat record after the warmest Northern Hemisphere summer ever.
Persistent dry conditions may lead to more forest fires in Southeast Asia in the coming weeks, according to Carl Bek-Nielsen, chief executive director of Malaysian oil palm planter United Plantations Bhd. "In situations like this, it's simply inevitable," he said earlier this month.
Australia expects El Niño to persist until at least the end of February, and ranchers are expected to prepare for the drier conditions by ramping up cow sales for slaughter. That's weighed on the Eastern Young Cattle Indicator, a benchmark price, which recently tumbled to the lowest level in nine years.
Some crops do benefit from El Niño, such as almonds and avocados in California that get higher rains, but many food staples from rice, cocoa, sugar, wheat and palm oil tend to face more challenging growing conditions.
–With assistance from Eko Listiyorini.
(Updates with 10th paragraph on forest fires.)
https://finance.yahoo.com/news/rice-market-braces-more-stress-003038219.html
Published Date: October 11, 2023
More News