Rice imports more than double on duty waivers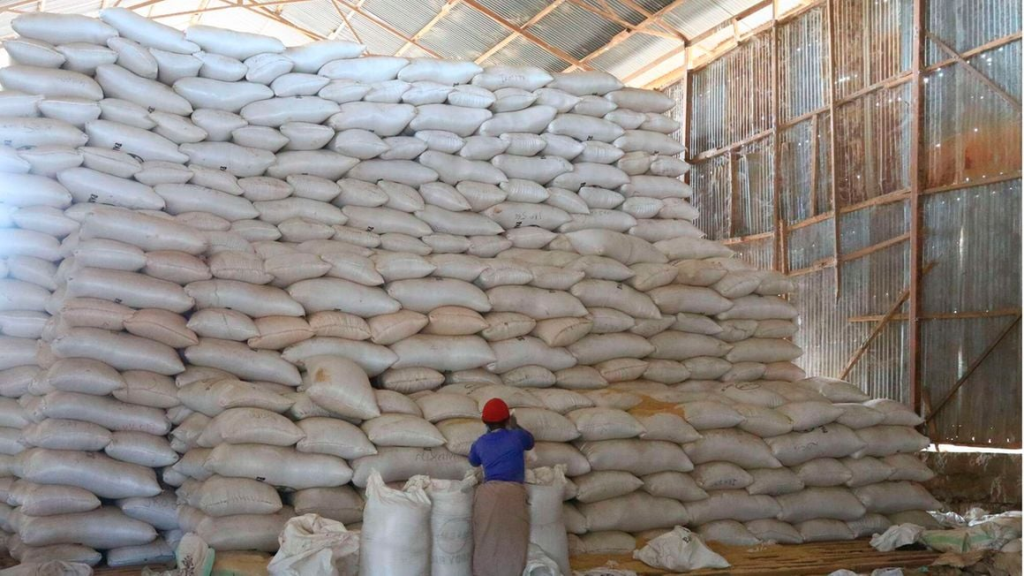 Rice imports more than doubled in the first half of the year amidst duty waivers as the country battled drought-induced scarcity, official data shows, surpassing the volumes shipped in during the 12 months of 2022.
Traders ordered 702,249 metric tonnes of rice, a 118.31 percent jump over 321,670 tonnes in the same period last year.
The volumes ordered from foreign countries in the six months were 24,138 tonnes more than 678,110 tonnes in the whole of 2022, according to the Kenya National Bureau of Statistics (KNBS) data.
This came at a time when the Ruto administration allowed traders to import milled rice and maize tax-free, as part of the strategies adopted to avert the food crisis following poor crop season in the prior year.
The poor food production was blamed on a biting drought, estimated to be the worst in four decades, amidst the high cost of farm inputs such as fertiliser largely due to Russia's brutal war in Ukraine which exacerbated global supply disruptions.
The increased orders for rice- Kenya's third most consumed staple, saw expenditure by traders rocket 150.12 percent to Sh39.71 billion in the half-year period.
About two-thirds of that, nearly Sh27 billion, was spent in the April-June period when some 464,755.50 tonnes were ordered largely from Pakistan and India after Tanzania restricted exports of grains.
Analysis of the data shows a tonne of imported rice was valued at Sh56,549.03 on average in the review period, a growth of 14.57 percent over the first half of 2022.
The increased stocks were largely helped by a duty-free window opened by the Ministry of Agriculture which allowed traders to import 600,0000 tonnes and 900,0000 tonnes of maize between February and August.
"This will enable the country to have adequate stocks to last until the next harvest from July to August 2023. The duty waiver shall apply to white maize and milled rice imported into the country by August 6, 2023, by millers and traders," the State Department for Crop Development said while announcing duty-free imports.
In the current Financial Year ending June 2024, Kenya has successfully got approval from the East African Community's Council of Ministers to slash import duty on rice to 35 percent from 75 percent.https://datawrapper.dwcdn.net/oS4lq/1/
And while the milled rice imports for the review period overshot the stocks allowed under the duty-free window, traders struggled to buy stocks of raw maize to match volumes targeted under the programme.
KNBS data shows some 210,528.50 tonnes of maize were ordered from abroad in the first half of the year, a 38.02 percent fall from 339,681.30 tonnes in the same period of 2022.
The stocks of maize were a quarter of the 900,000 tonnes that the President William Ruto administration had allowed between February and August, helping to keep the cost of staple maize meal elevated above Sh200 per two-kilogramme packet.
Maize imports were largely slowed down by restrictions in Tanzania, forcing traders to look for stocks down southwards in South Africa and as far as war-ravaged Ukraine, according to state statistician.
A tonne of maize cost importers Sh43,239.75 on average in the January-June 2023 period, a 50.28 percent jump over Sh28,772.19 a year earlier.
This resulted in traders spending Sh9.10 billion on maize imports, a drop of 6.86 percent over Sh9.77 billion despite volumes plunging nearly 40 percent.
Maize production was estimated at 34 million, 90-kilo bags last year against an annual consumption of approximately 45 million bags.
https://www.businessdailyafrica.com/bd/economy/rice-imports-more-than-double-on-duty-waivers--4395412
Published Date: October 10, 2023
More News