Rice farmers rejoicing but consumers frowning in Thailand amid global price spikes and shortages
India's rice export ban presents an opportunity for Southeast Asian rice powerhouses Thailand and Vietnam to reap big profits amid the global rice shortage.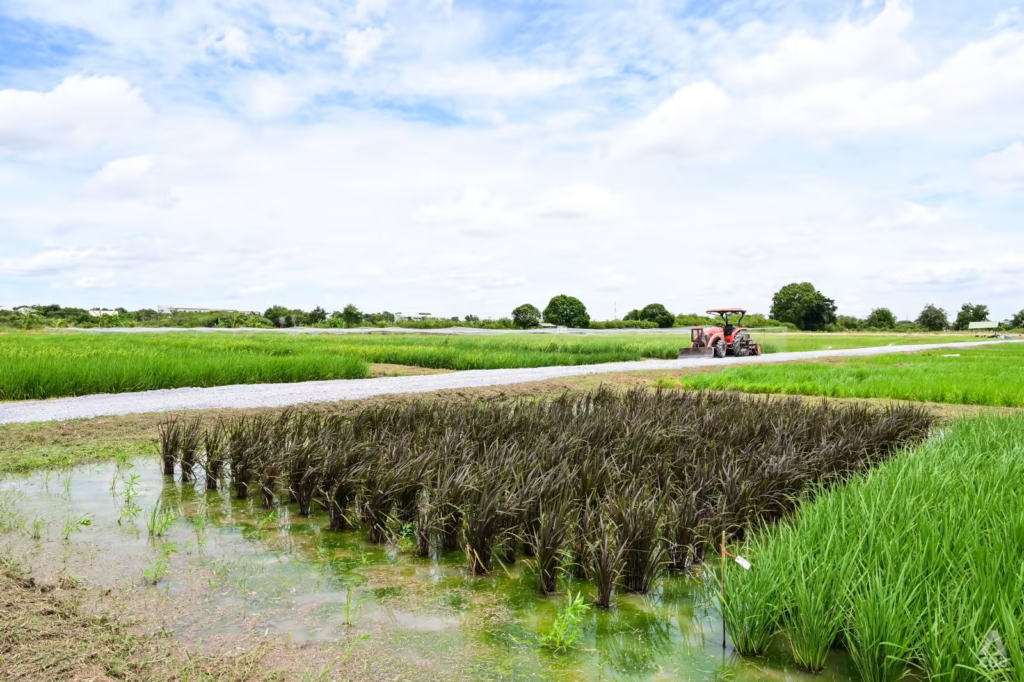 Thailand produces more rice than it consumes but the future of its rice industry is threatened by climate change. (Photo: CNA/Pichayada Promchertchoo)
BANGKOK: Food seller Ladda Prachada, 63, has closed her roadside eatery located on Thonglor road in the Thai capital thrice in the past week, due to higher grocery costs and particularly from the price of rice.
A sack of 48kg of jasmine rice used to cost her US$31 but since India curbed its rice exports, the price has jumped 30 per cent to US$40.
The lack of business along with the spike in her costs, which include tens of thousands of baht in rent, groceries and four helpers, has left her with little option but to cut down on operations, said Ms Ladda.
"The price has gone up by a lot, about 300 baht per sack. It's expensive," she told CNA. "I don't really get any profit. That's why I often close my eatery. I'm just fed up."
Ms Ladda is among many consumers and business owners in Thailand who are feeling the pinch from rising rice prices and shortages in the global market, which were further fuelled by India's move in July to ban rice exports to curb domestic food inflation.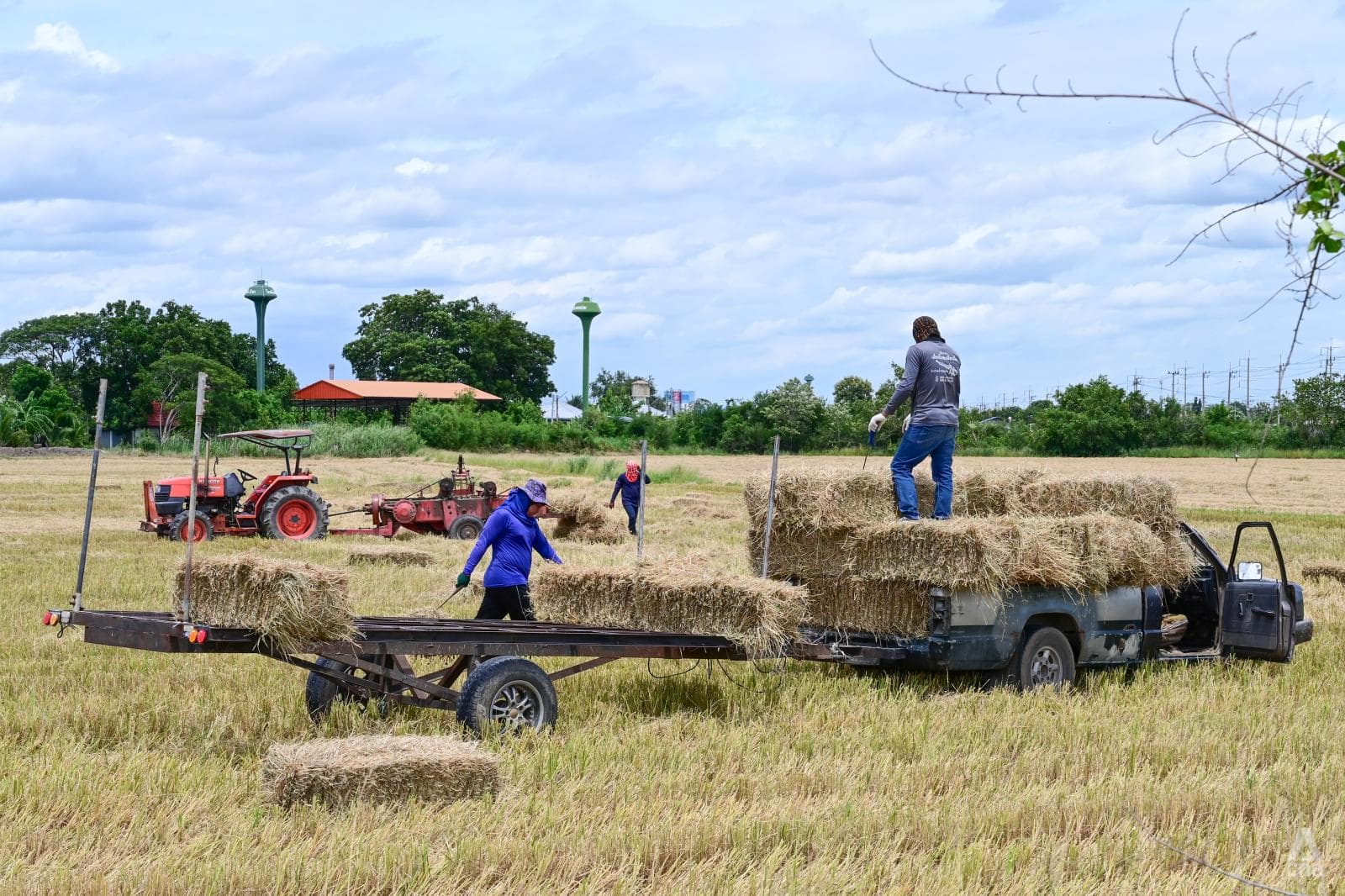 For Southeast Asia's major rice producers and exporters like Thailand and Vietnam, the volatility comes with a rare opportunity to reclaim market share and reap huge profits.
Prices of Thai and Vietnamese white rice have surged by more than 20 per cent following the restriction.
But market experts say consumers in the region will bear the brunt of price hikes and risk facing a prolonged period of unpredictability as climate change threatens crop yield and food security in Southeast Asia.
Last week, Thailand's new prime minister Srettha Thavisin pledged to support research and development in the agricultural sector to improve crop production and value. 
THAILAND, VIETNAM BENEFIT FROM GLOBAL RICE SHORTAGE
India is the world's biggest rice exporter, followed by Thailand and Vietnam. It supplied the global community with 22 million tonnes of rice last year, making up 40 per cent of the world's total rice exports.
This year, however, food inflation at home has forced Prime Minister Narendra Modi's government to halt the export of non-basmati white rice, as the country approaches its elections. The type forms a quarter of its total rice exports, or around 6 million tonnes.
Together with India's existing limit on broken rice exports, its latest ban has tightened supplies in the world market and sent rice prices to their highest level in 15 years last month, according to the UN Food and Agriculture Organisation (FAO).
"Southeast Asia's rice producers have seen an uplift in prices and will benefit from additional export demand within the global landscape. Thailand and Vietnam are the main winners in this case," Mr Deepak S Moorthy, a food systems expert and associate partner of McKinsey & Company, told CNA in an email interview.
A tonne of high-quality white rice from Thailand went up in value from about US$520 in mid-July to US$637 by the end of August. A similar trend was reported by Vietnam, whose white rice fetched US$647 per tonne in the same period.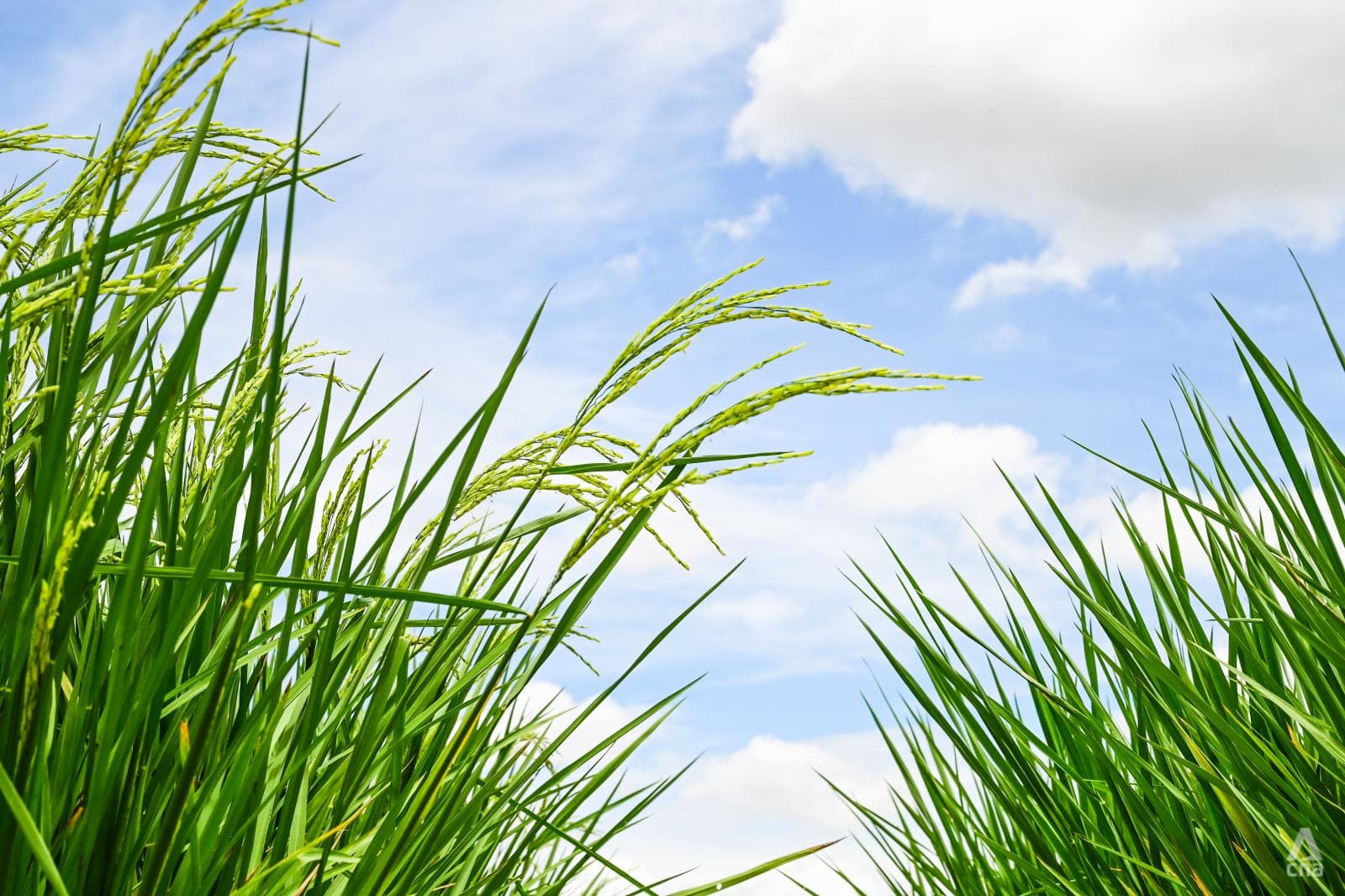 Rice is a food staple for people in Southeast Asia but rice farmers in the region are facing challenges posed by climate change. (Photo: CNA/Pichayada Promchertchoo)
Both countries saw their rice export volumes in the first eight months increase from the same period last year – Thailand by 12 per cent and Vietnam by 20 per cent. Indonesia was the biggest buyer of Thai rice while the Philippines was Vietnam's top rice importer.
Vietnam and the Philippines are in the process of finalising a five-year agreement on rice supply, which Philippine President Ferdinand Marcos Jr said would help stabilise rice supplies in his country.
RICE MILLS HOLD ON TO STOCKS AS PRICES SURGE
The global shortage of rice was exacerbated last month when Myanmar announced it would also limit its rice exports until mid-October to curb domestic prices.
Mr Chookiat Ophaswongse, honorary president of the Thai Rice Exporters Association (TREA), said the move has increased uncertainty and concerns that export restrictions would extend to other rice producers.
"Thailand should be doing fine, even if we have to export a million tonnes more," he told CNA.
The country produces more rice than it consumes and by this year-end, traders expect to ship at least 8 million tonnes of rice overseas – up from 7.7 million tonnes in 2022.
As for Vietnam, its government aims to export 7.5 million tonnes of rice this year – an increase from 7.2 million tonnes the year before.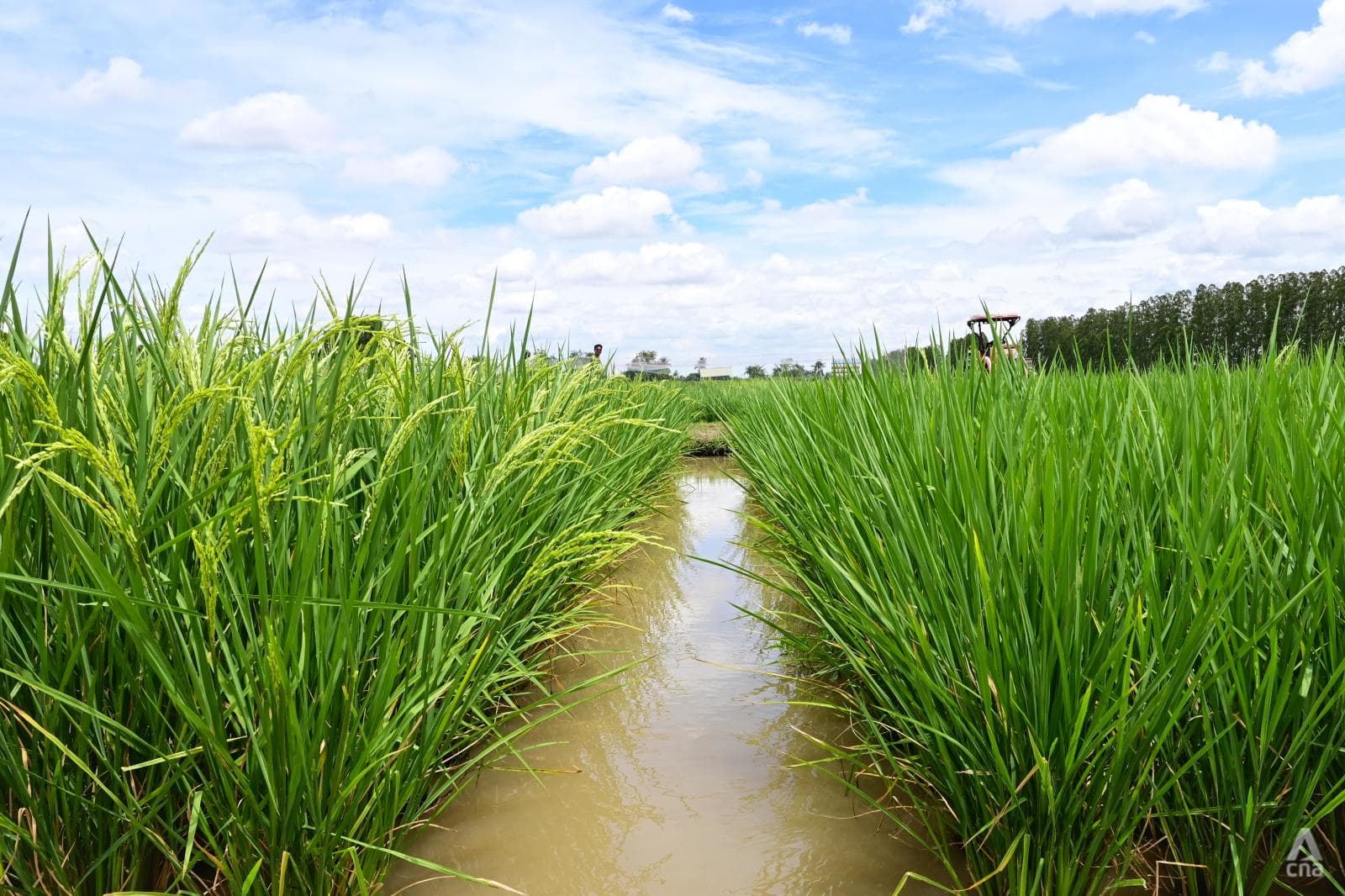 Currently, however, suppliers in Thailand are holding on to stocks as they wait for more clarity from India, which still allows certain rice exports to meet food security needs.
So far, India has agreed to allocate export quotas for non-basmati white rice to Singapore (50,000 tonnes), Bhutan (79,000 tonnes) and Mauritius (14,000 tonnes).
"What we want to know is, first, how much rice India will sell, and second, what it will cost. This is what the world market wants to know," Mr Chookiat said, adding that these details will provide reference prices for rice traders and enable them to properly determine the value of their supplies instead of relying on speculations.
CLIMATE CHANGE THREATENS FOOD SECURITY
While regional traders look forward to making big profits from the rice ban, India's domestic inflation, limited food supplies and vulnerability to climate change have reflected an uncertain future for rice producers in Southeast Asia.
Irregular weather patterns are threatening rice yield in India. Without adaptation measures, the yield of its rain-fed rice is forecast to drop by 20 per cent in 2050 and 47 per cent in 2080, according to an official report.
Similarly, food security in Southeast Asia is vulnerable to climate change.
"Climate change will likely increase the variability of rainfall and could adversely affect rice yields over the long run," Mr Joseph W Glauber, a senior research fellow from the International Food Policy Research Institute and former chief economist at the US Department of Agriculture, told CNA in an email interview.
Meanwhile, the onset of the atmospheric phenomenon known as El Nino is also expected to bring elevated temperatures and the likelihood of extreme weather.
According to the World Meteorological Organisation (WMO), El Nino typically lasts nine to 12 months and the effect of the current event is likely to be most apparent in 2024.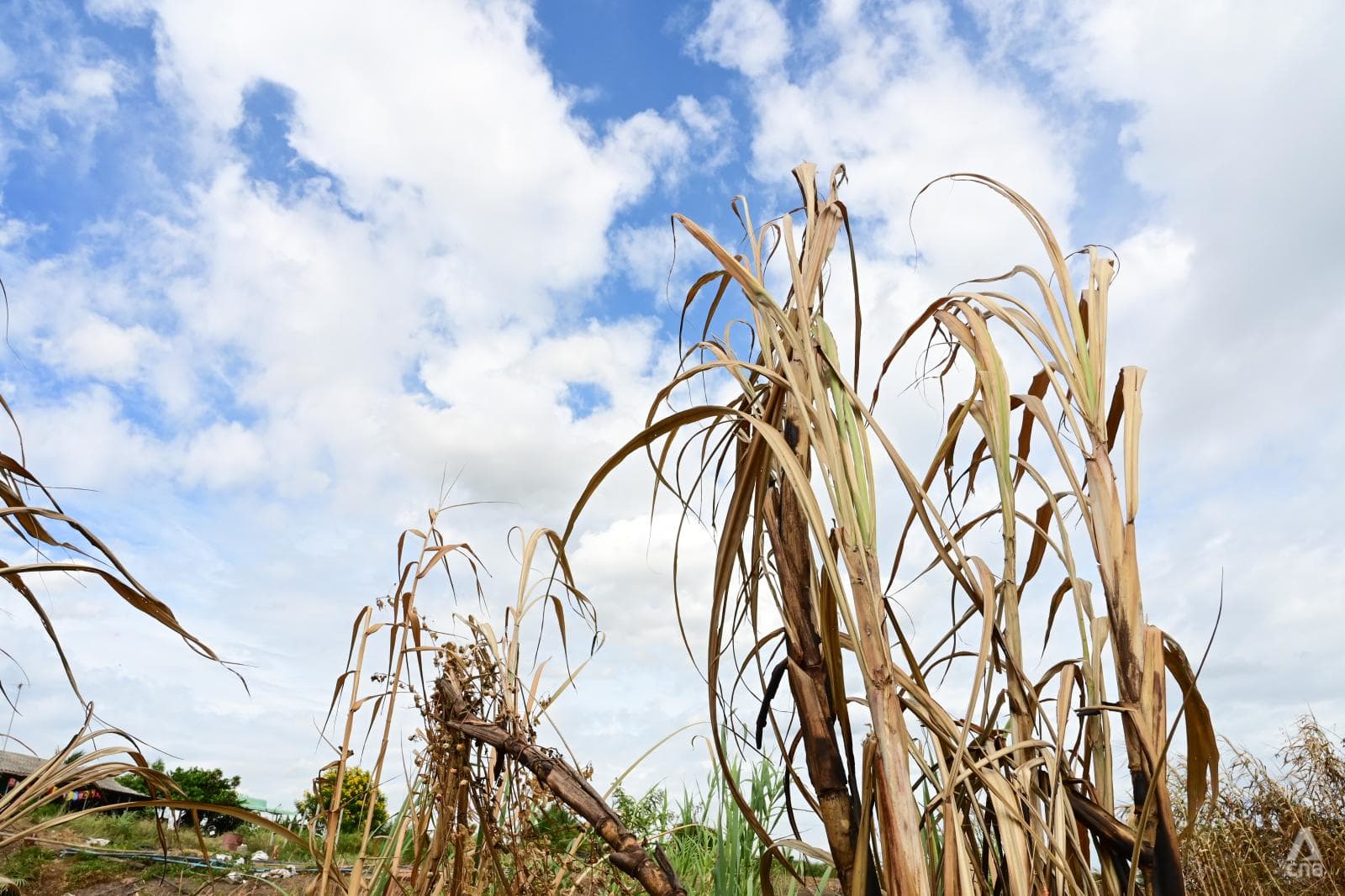 Earlier this month, Thai local media reported that thousands of hectares of rice fields in the northern province of Phichit had been severely affected by a dry spell.
In another province Nakhon Pathom, irregular weather patterns have posed a serious threat to farmer Weerada Wongsuwan's rice crops.
"Normally, I'll get to farm three times a year but this year, I can only do it twice because of the floods," the 44-year-old told CNA.
Already, farmers have been warned of possible drought from El Nino, she said, fearing she may not be able to farm if there is not enough water supply.
"If I can't grow rice, I'll have to do something else. That's why I'm growing vegetables on the side. I just have to try," she added.
Amid the global rice shortage, key rice importers in Southeast Asia have introduced measures to prevent hoarding and control market prices.
In the Philippines, for instance, the government has imposed price ceilings on rice nationwide and conducted regular warehouse inspections.
In Malaysia, a buying limit was imposed on Sep 7 to control retail purchases. Consumers are currently allowed to buy 10 bags of 10kg of rice per year.
"A lot will depend on the impact of El Nino and whether other major rice exporters like Vietnam and Thailand maintain export levels and refrain from instituting bans of their own," Mr Glauber said.
A CHALLENGING FUTURE OF THAI RICE
A recent study by the University of the Thai Chamber of Commerce showed the future of Thai rice may not be as bright as many believe.
Its yield per rai (0.16ha) shrank over the past decade, according to the study. In 2012, Thai fields produced an average of 463kg of rice per rai but the number fell to 445kg in 2022.
Compared with key competitors such as India and Vietnam – which respectively produced 1,107kg and 978kg of rice per rai last year – Thailand's productivity was substantially lower.
Moreover, the same study also revealed that of all rice farmers in Southeast Asia, Thai growers had the least savings left per rai the year before.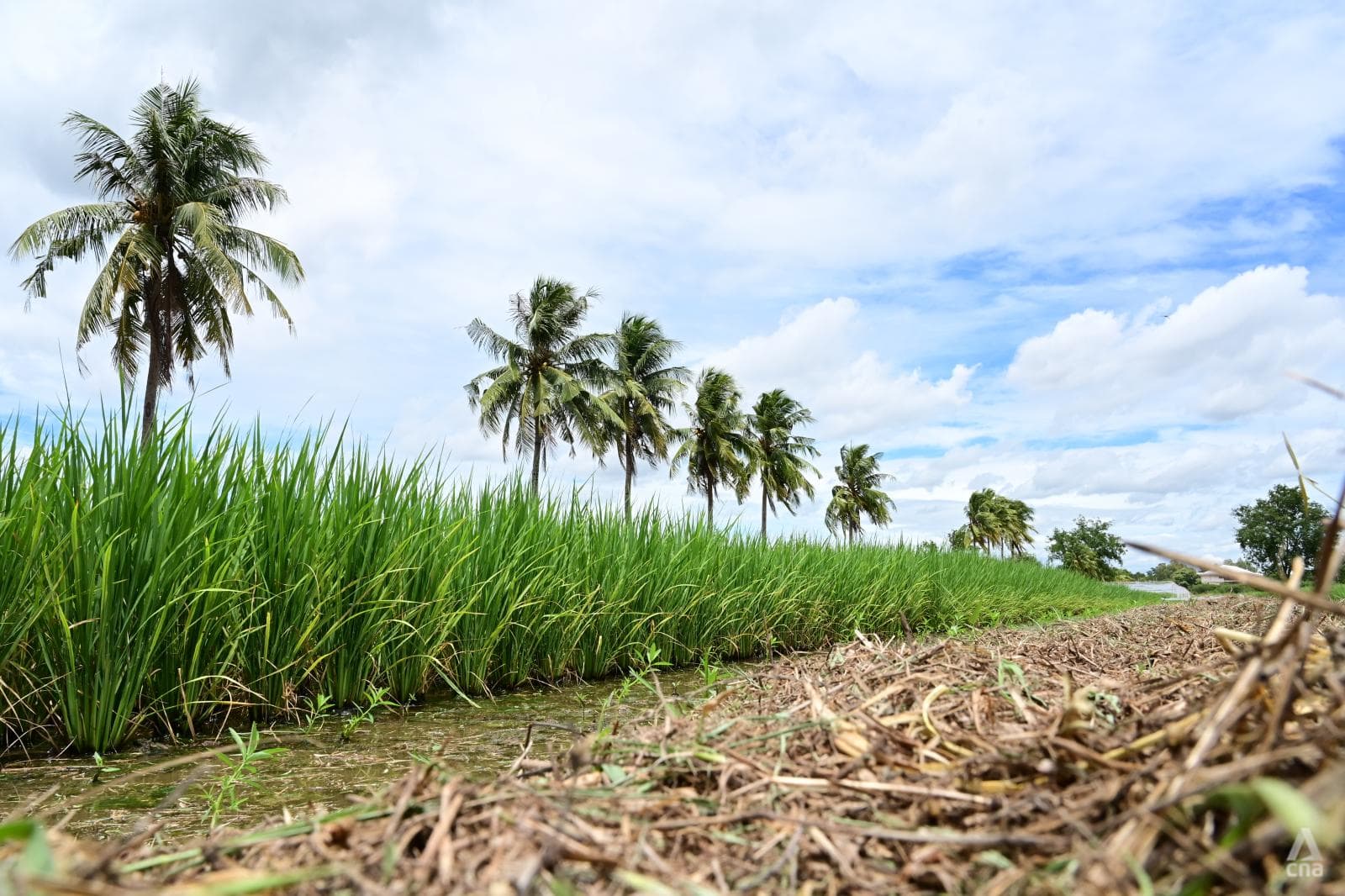 To ensure food security in the face of climate change and maintain Thailand's competitiveness in the world market, industry players hope the new government will invest more in agricultural research and development and create long-term plans for the food staple.
Last week, the Thai prime minister said his government would prepare to mitigate the impact of extreme weather and drive change in farming to suit the natural environment as well as the economy.
Mr Srettha, who affirmed the government's 10,000-baht (US$285) digital cash handouts would benefit people nationwide, also promised to increase farmers' income "significantly" within four years, and use innovation, research and development to improve crop yield and value.
"While climate volatility is a big factor that will cause man and food to compete for land and water, there are two main buckets in which countries can prepare for," said food systems expert Mr Moorthy from McKinsey & Company.
These include on-farm technologies and best practices and tactical steps across the supply chain to reduce losses after harvest.
"In the case of rice, this can help to reduce losses between the range of 20 and 30 per cent through better drying, storage and milling practices," he added.
STRONGER RICE AND HIGHER YIELD
Various research centres around Thailand have been developing rice varieties that can better withstand irregular weather patterns and produce higher yield.
One of them is the National Center for Genetic Engineering and Biotechnology (BIOTEC), which is at the forefront of climate-related rice research in the country.
Its rice experiment station in Nakhon Pathom is developing a variety of rice to address different challenges faced by farmers.
"We are developing varieties that can survive flash floods for two to three weeks, so this will allow farmers time to irrigate or pump out water and reduce on-farm damage," Dr Meechai Siangliw, a researcher from BIOTEC's Innovative Plant Biotechnology and Precision Agriculture Research Team, told CNA.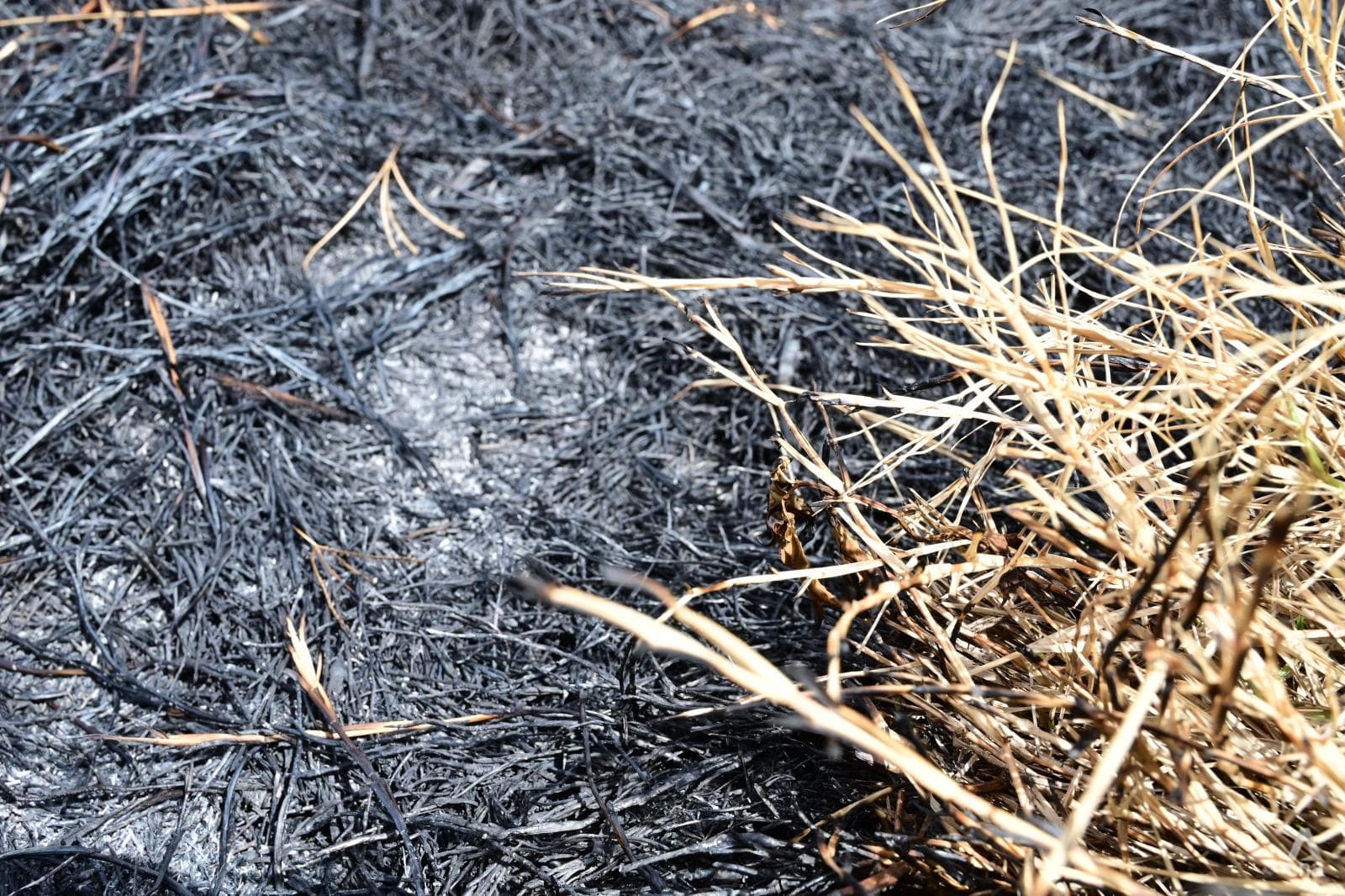 Besides floods, another big challenge for Thai farmers is drought. As a result, the research centre is also developing new kinds of rice that can thrive with limited water supply.
According to Dr Meechai, their roots have been engineered to penetrate deeper into the ground and absorb more water when the soil turns dry.
Recently, BIOTEC distributed seeds of a newly-developed fragrant white rice called Hom Siam to farmers in Thailand's northeast – a key rice-growing area known for the famous Thai jasmine rice.
While Thai jasmine rice yields 350kg of grains per rai on average, Hom Siam's yield nearly doubles the amount. The new variety can also better withstand drought conditions and common diseases, helps farmers reduce chemicals and offers good cooking quality.
One of the farmers who grows Hom Siam told CNA its fragrance is hardly different from that of the famous Thai jasmine rice.
"You won't be able to differentiate the two if you're a consumer," said Mr Wuttichai Shinaboon.
The rice is being cultivated in his 4.8-hectare rice field in Nakhon Phanom, along with the jasmine rice. Its high yield and competitive price have motivated many farmers in the area to increase its cultivation this season, he added.
"Research and development can benefit farmers a lot because different farming areas have different problems," Mr Wuttichai said.
"When there are many varieties to choose from for different types of cultivation areas, it's good for farmers and promises higher yield."
https://www.channelnewsasia.com/asia/rice-farmers-rejoicing-consumers-frowning-thailand-amid-global-price-spikes-and-shortages-3779911
Published Date: September 19, 2023
More News