Rice exports to certain European countries exempted from mandatory inspection certificate for 6 months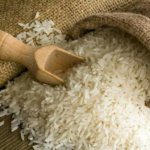 India on Monday deferred the mandatory requirement of a certificate of inspection by export inspection agencies for shipping both basmati and non-basmati rice to certain European countries by six months. The Directorate General of Foreign Trade (DGFT) said that it is amending a notification dated August 17, 2022, to the extent that export of rice (basmati and non-basmati) to EU member states and other European countries namely Iceland, Liechtenstein, Norway, Switzerland, and UK "only" will will require certificate of inspection from Export Inspection Council/Export Inspection Agency.
"Export to remaining European countries will not require a certificate of inspection by the Export Inspection Council/Export Inspection Agency for export from the date of this notification for a period of six months," the DGFT said.
It was earlier stated by the directorate to make the certificate must for export to these countries from January this year.
EIC is the official export certification body of India which ensures quality and safety of products exported from India.
https://economictimes.indiatimes.com/news/economy/foreign-trade/rice-exports-to-certain-european-countries-exempted-from-mandatory-inspection-certificate-for-6-months/articleshow/100600844.cms
Published Date: May 30, 2023
More News