Rice exports likely to touch $3bn mark this fiscal year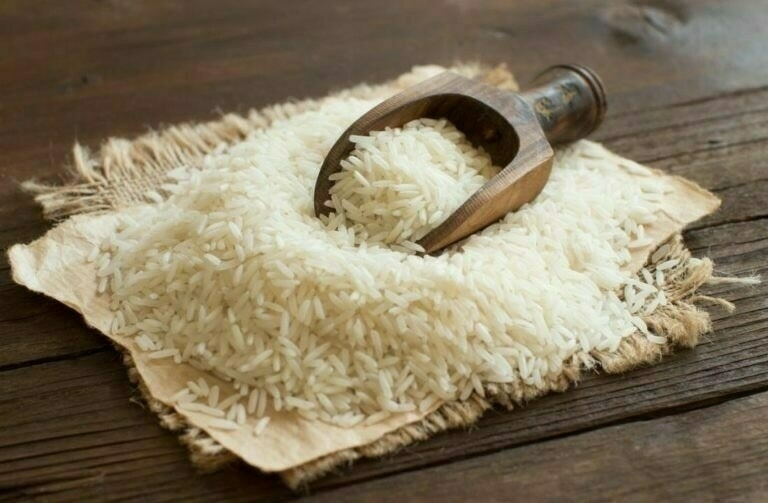 KARACHI: With a bumper rice crop and ban on rice export by India, there are new export opportunities for Pakistani traders and the country' rice exports are likely to touch the $3-billion mark for the first time at the end of this fiscal year (FY24).
Addressing a press conference, Chela Ram Kewlani, Chairman Rice Exporters Association of Pakistan (REAP), said Pakistan achieved $2.5 billion worth of rice exports during FY23, while this year exports will achieve a new record level.
He said that as the country is expecting a bumper rice crop there will be sufficient stocks available for export. In addition, Pakistani rice's demand has increased in the world market due to ban on rice exports by India, he added.
All-time high rice exports likely
Pakistani rice exporters were also making efforts to explore new export markets and recently two countries have lifted ban on Pakistani rice export.
"With the joint efforts or REAP, Ministry of Commerce and Department of Plant Protection, Mexico and Russia has opened doors for Pakistani rice after a long gap and this will also help earn more foreign exchange for the country," he added.
In addition, Chela Ram said that demand is also coming from Indonesia and recently some 90,000 metric tons rice has been exported.
Talking about the Minimum Export Price (MEP), he accepted that since he has taken the charge of Chairman REAP, the MEP was not fixed due to unknown reasons. "After a gap of one year, again the MEP is being fixed properly and it has been fixed at $551 for Irri-6 and $1103 for super basmati rice," he informed.
Now, the MEP will be fixed as per previous practice for fair rice exports, he added.
"Delay in fixing of MEP will be discussed in the next Managing Committee meeting of the REAP to be held on Sep 21 and a committee will be constituted to probe the beneficiaries and to monitor the MEP," Chela announced.
He said that to create new rice varieties, there is a need to conduct Research and Development (R&D) in the rice sector. "We have decided to set up a R&D department and a library under the umbrella of REAP to generate new seed varieties to enhance the per acre yield," he added.
Chairman REAP said that Pakistan is still using Irri-6 seed, while Philippine has launched variety of Irri-257, which is much better than Irri-6.
In order to control the price and supply of commodities, he suggested that the federal government must set up a policy board of all stakeholders to monitor the commodity demand and supply to take decisions on export of commodities like sugar and wheat.
On the occasion, former Chairman Rafique Suleman said that Mexico and Russia are good export markets for Pakistan and offering premium on rice price. "They have even purchased Pakistani rice at $850 per metric ton from Pakistan", he added.
He appreciated the efforts or Ministry of Commerce and DPP for making fruitful efforts for restoration of rice exports to these two markets and said that this will help to achieve $3 billion rice exports during this fiscal year.
"REAP has already given a $5 billion rice export roadmap to the federal government some four years back but it is still not implemented. If the government adopt REAP's proposal, Pakistan can earn over $5 billion through rice exports," he added.
He said that despite healthy competition in the world market and higher doing of business cost in the country, rice exporters are earning billions of dollars without getting any subsidy from the government's exchequer.
Suleman urged the government and State Bank of Pakistan for continued support through export refinance scheme. He informed that after the ban on rice export by India, rice prices in the world market has been surged by $100 per ton and there are a number of exports opportunities for Pakistani traders.
Mahmood Moulvi, former Chairman REAP, said the MEP fixing was initiated during his tenure for fair rice export process.
The current MEP is in the line with international market trend and must be followed accordingly, he added.
He said that under-invoicing in the fishery sector was about 50 percent of which country was losing millions of dollars.
On the occasion, member Managing Committee Anwar Main Noor, Muzammil Chappal, Muhammad Raza, former Chairman REAP Abdul Rahim Jano and others were also present.
Copyright Business Recorder, 2023
https://www.brecorder.com/news/40263754
Published Date: September 18, 2023
More News