Rice exports expected to exceed $3 billion in 2023
Stakeholders urge inclusion of rice as product in all FTAs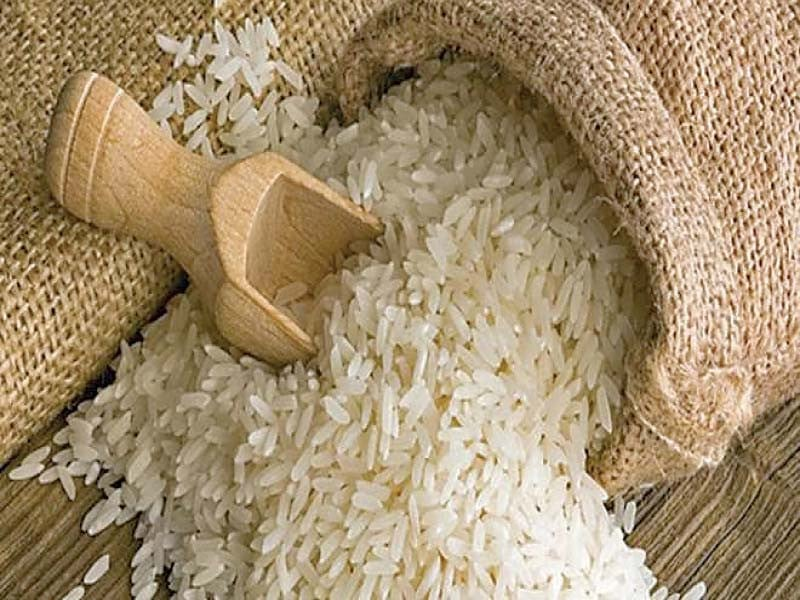 ISLAMABAD:
The Rice Exporters Association of Pakistan (REAP) expressed optimism on Wednesday, stating that rice exports for the current year are expected to surpass the record $3 billion mark, marking a significant boost to the country's economy.
Chairman of REAP, Chela Ram Kewlani, shared this positive outlook, attributing the anticipated growth in rice exports to improved rice crop production during the current year, especially when compared to the previous year. In 2021-22, the rice crop had suffered substantial losses due to devastating floods, resulting in a decline in rice exports.
Highlighting the significance of exploring new markets in emerging regions, Kewlani emphasised that while the government provides support to rice exporters, high tariffs imposed by various countries have posed challenges to the industry. He called for the negotiation of agreements with these countries to facilitate smoother rice exports.
Kewlani stressed the need to include the rice sector in the finalisation of Free Trade Agreements (FTAs) with different countries. Such inclusion, he argued, would lead to reduced tariff barriers for rice exporters, fostering a more favourable environment for rice exports and creating new opportunities for the sector.
Chairman REAP underscored that increasing rice exports would not only contribute to stabilising the exchange rate but also strengthen the country's overall economy.
Meanwhile, former Chairman of the Rice Export Association of Pakistan and prominent rice exporter, Ali Hasan, weighed in on the challenges facing rice exporters, including high tariffs and other duties imposed in target markets. He echoed Kewlani's call for the inclusion of rice as a product in all FTAs, enabling the industry to realise its full export potential.
Hasan expressed hope that the current year would witness a surge in rice production and stocks, leading to a record increase in rice exports. He also highlighted the potential impact of Pakistan's approval of the Global Indication (GI) law, which would provide significant opportunities to enhance economic and trade activities in the international market.
According to Ali Hasan, the GI law would level the playing field for the export of various agricultural and trade goods, including rice, in the global market. He emphasised that Geographical Indication would serve as a powerful economic tool, attracting global demand and premium prices for Pakistani products on the international stage.
Published in The Express Tribune, September 21st, 2023.
https://tribune.com.pk/story/2436969/rice-exports-expected-to-exceed-3-billion-in-2023
Published Date: September 21, 2023
More News