Rice exporters draw a blank at international food expo, blame MEP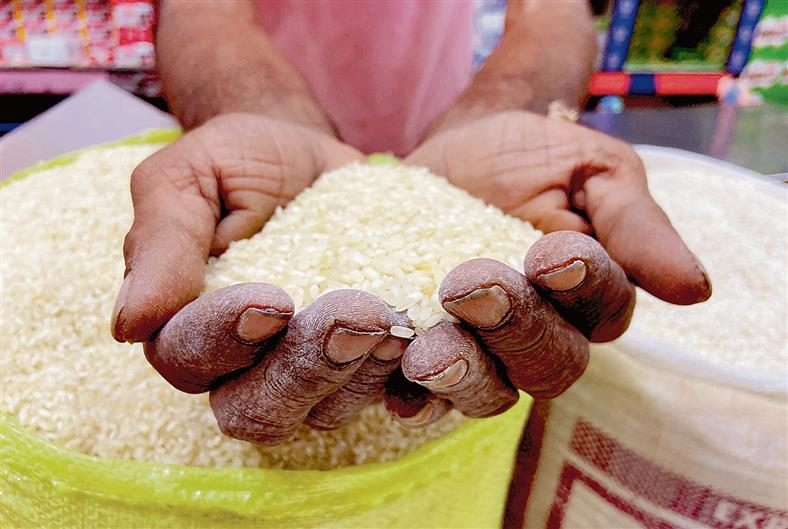 Ruchika M Khanna
Chandigarh, September 13
The Minimum Export Price (MEP) Control order of $1,200 per tonne on basmati has brought the booming rice export business in Punjab to its knees. During the WorldFood, a food exhibition, in Instanbul last week, basmati exporters did not get a single order because of the high MEP.
The exporters say that they are unable to honour the ongoing orders because of the high MEP order.
The maximum number of export orders in Punjab and Haryana are signed during this annual international food products fair. "These circumstances are troubling those exporters who have stockpiled rice in various forms, including paddy and processed rice, as standard practice in rice businesses," Vijay Kumar Setia, former president of the All-India Rice Exporters Association, said.
He said most buyers preferred to buy Pakistani basmati, American and Australian calrose rice and other options available from Thailand as end consumer would not adapt immediately to such high prices. This could give the other varieties permanent space as a replacement for Indian basmati.
Ranjit Singh Josan, a rice exporter from Ferozepur, said his fresh export orders from Saudi Arabia and Iraq have been cancelled. "These orders were worth $1,060-1,070. The government wants us to sell them only if we get a price of $1,200. Exporters can send the consignment at a higher price, but the buyers are not ready to pay extra as they can get it from Pakistan at a low price," he said.
Bal Krishan Bali, president of the Basmati Rice Millers and Exporters Association, said the average export price of basmati in the last five years was $975 per tonne. In 2022-23, India exported 4.56 million tonnes of basmati valued at $4.78 billion at an average price of $1,050 per tonne, 80 per cent of the trade. "We fail to understand the logic behind the move that will jeopardise the country's position in the export market," he said.
https://www.tribuneindia.com/news/punjab/rice-exporters-draw-a-blank-at-international-food-expo-blame-mep-544076
Published Date: September 14, 2023
More News