Rice export prices reach 10-year high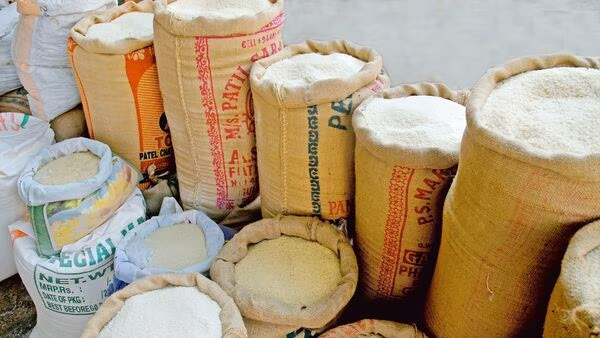 The global decline of the rice supply and the impact of El Nino climate pattern have led to a sharp increase in the price of rice for export.
Latest data from General Department of Vietnam Customs shows that in the first half of the year, rice exports reached more than 4.2 million tons and are valued at $2.26 billion, up over 21% in volume and 32% in value over the same period last year.
The export price of rice in June reached an average of $650 per ton, up 9.4% compared to May and 20.8% higher than the same period last year.
In the first six months of 2023, the export price of rice is estimated at $539 per ton, up more than 10% over the same period in 2022 and the highest of the past 10 years.
According to the Ministry of Agriculture and Rural Development, the reason for the sharp increase is the decrease in supply. The emergence of El Nino has also forced many countries to increase rice purchases to stock up.
The Philippines' Department of Agriculture forecasts that El Nino will return and severely affect their domestic food production. Indonesia predicts that it may cause widespread drought in the country, so the July-August harvest for agricultural products may drop significantly.
In the first five months of the year, rice exports to the main markets – Philippines and China, both grew strongly at double digits. In addition, rice exports to new markets such as Indonesia, Chile, Turkey, and Senegal recorded a surge from 1,100-16,000% over the same period last year.
Bloomberg reported this week that the Indian government is banning the export of all rice that is not Basmati (a popular rice in South Asia), as prices have been on the rise and they want to control inflation.
Retail rice prices in New Delhi have increased by 15% this year, while the domestic average price has increased by 8%, according to India's Ministry of Consumer Affairs, Food and Public Distribution.
Vietnam Food Association and enterprises believe that if this ban is implemented, global rice prices will increase. In the near future, Vietnamese rice will not only benefit in price but also be favorable for exports.
An enterprise based in Can Tho in Vietnam's Mekong Delta said that export orders were abundant and the price of fragrant rice was increasing the most. This enterprise does not even have enough supply to meet the orders. It is forecast that the rice export market in the second half of the year will reach a peak value.
To ensure domestic and export demand, the agriculture ministry has directed key rice production areas, especially the Mekong Delta, to actively cultivate and prioritize short-duration rice varieties as well as high-quality and fragrant rice varieties suitable for market demand.
Vietnamese rice has been exported to 156 countries and territories, including many high-end rice markets.
https://e.vnexpress.net/news/business/industries/rice-export-prices-reach-10-year-high-4629831.html
Published Date: July 16, 2023
More News