Resurrected: Mushk Budji Rice returns to culinary limelight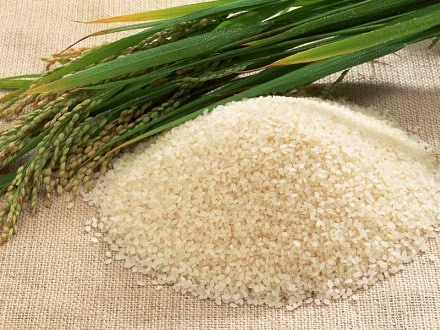 Srinagar, Oct 15: Mushk Budji Rice, a short, bold aromatic rice variety, once considered extinct, is now making a triumphant return to the local and international culinary scene.
This heritage rice, cherished for its unique taste, aroma, and rich organoleptic properties, is primarily grown in the areas of Sogam, Panzgam, Soaf Shali in the Anantnag district, and the Beerwah belt of Budgam district.
In recent decades, the consumption of aromatic rice in Kashmir become limited to special occasions, marriages, and festivals. However, Mushk Budji, a native rice variety popular in the valley during the 1990s, is now gaining renewed attention as the local Agriculture Department expands its cultivation areas to meet growing demand.
Dr Tasneem Mubarak, Chief Scientist Agronomy, spoke about the revival efforts, "Mushk Budji was a traditional crop in Kashmir, but it had become extinct due to blast diseases. Fortunately, new varieties with excellent yield and double resistance have been developed."
During the recent G20 summit in Kashmir, Jammu and Kashmir Lieutenant Governor Manoj Sinha congratulated the farmers for reviving Mushk Budji, recognising it as a heritage crop.
Rice is a staple in the Kashmiri diet, and reviving high-cost traditional varieties like Mushk Budji is crucial due to its significance and unique qualities. This rice variety faced the brink of extinction due to its vulnerability to blast disease, non-uniform production, seed shortages, poor yield potential, and the prevalence of high-yielding paddy varieties.
Mushk Budji, cultivated on over 250 hectares in five villages of Kokernag in south Kashmir, received a Geographical Indication (GI) tag in August, thanks to the efforts of the Agriculture Department and SKUAST (Sher-e-Kashmir University of Agricultural Sciences and Technology). This recognition not only validates the rice's unique qualities but also provides opportunities for its broader promotion and protection.
Ghulam Nabi, a farmer, expressed his satisfaction, saying, "We had high hopes about the government helping us revive the culinary heritage of the valley. Initially, we didn't find it existing anywhere, but now we are quite satisfied."
The niche crop is grown under specific climatic conditions, and agricultural experts are exploring various areas across the Valley to expand its cultivation.
The government aims to bring 5,000 hectares of land under rice cultivation over the next three years as part of the holistic development of agriculture and allied sectors scheme. This initiative is set to transform the agricultural economy in Jammu and Kashmir, boosting exports and enhancing rural livelihood security in the Union territory.
The GI tagging not only acknowledges the unique heritage but also promotes the hard work of farmers.
https://www.greaterkashmir.com/business/resurrected-mushk-budji-rice-returns-to-culinary-limelight
Published Date: October 16, 2023
More News