Properties of defaulting rice millers attached
Had failed to deliver custom-milled rice to govt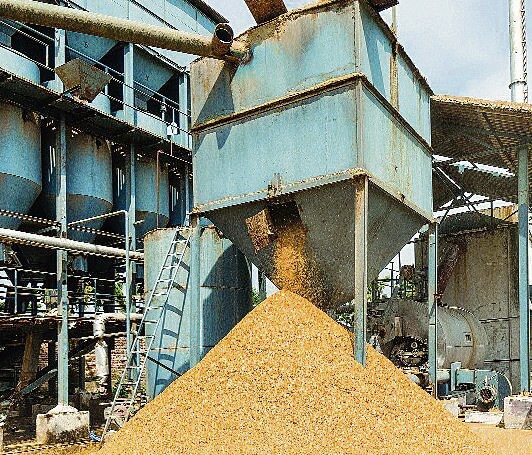 Separate FIRs have been registered against two millers. File
Karnal, November 16
Tightening the noose around defaulting rice millers who have failed to deliver the custom-milled rice (CMR) to the Food Corporation of India (FCI), the district administration has attached the properties of four rice mills allegedly for causing loss of crores of rupees to the state exchequer.
The administration has also got two separate FIRs registered against two millers and their guarantors for not delivering the CMR on time in 2022-23. Besides, complaints have been filed against two others for the registration of FIRs for failing to deliver the CMR.
"Directions have been given to the DFSC to take action against the defaulting rice millers, who have failed to deliver the CMR. Two FIRs have been registered and properties have been attached of the four defaulting millers," said Anish Yadav, Deputy Commissioner.
Giving details, Anil Kalra, District Food and Supplies Controller, said the Food, Civil Supplies and Consumer Affairs Department had allotted 64418.25 quintals of paddy to Real Agro Foods during the 2022-23 season and it had to deliver 43160.22 quintals of rice to Food Corporation of India, but it had delivered only 25251.39 quintals of rice. Even after extending the CMR dates, it failed to deliver 17908.83 quintals. For the recovery of Rs 7,01,89,291, the department had issued notices to the miller, but he did not deliver the pending rice. "We got an FIR registered against the mill partners Vinod Goel, Deepak Goel, Sandeep Goel, and guarantors, including Shiv Kumar, and Mukesh Garg under Sections 406 and 420 of the IPC," said the DFSC.
He said the department also allotted 69743.25 quintals of paddy to Rohit Trading Company, Gharaunda and it had to deliver 46727.97 quintals of rice, but despite several notices and extension of dates it had delivered 36088.201 quintals. He is yet to deliver 10639.776 quintals worth Rs 4,16,94,241. "We got an FIR registered under Sections 34, 406, and 420 of the IPC against owners Neeraj Rana, Rohit Rana, and their guarantor Sanjeev Kumar at the Gharaunda police station," Kalra added.
He further said the complaints had been filed against Goel Overseas and KD Overseas for not delivering rice.
https://www.tribuneindia.com/news/haryana/properties-of-defaulting-rice-millers-attached-563033
Published Date: November 17, 2023
More News