Philippine eyes 97.5% rice self-sufficiency in 5 years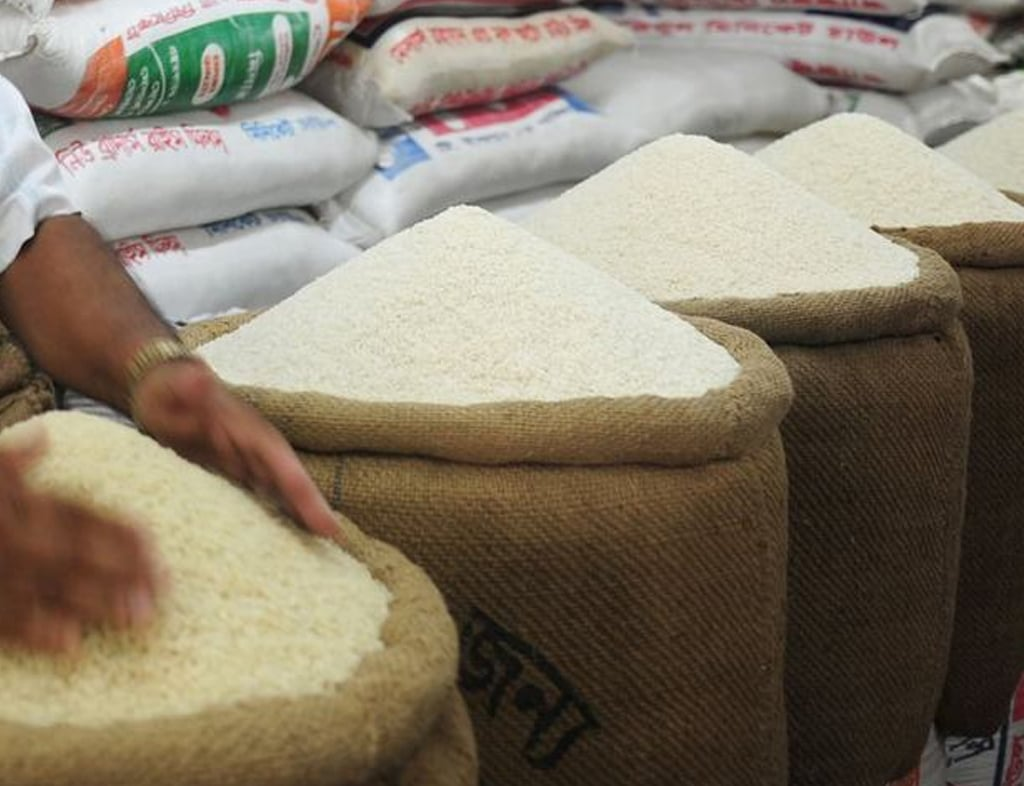 MANILA, Philippines — President Marcos aims to achieve 97.5 percent rice sufficiency in five years through a program that bears the name of an agriculture initiative launched during the time of his late father and namesake.
The roadmap of the Masagana Rice Industry Development Program, which seeks to achieve the highest possible rice sufficiency level by implementing various strategies, was approved last Wednesday, according to the Presidential Communications Office (PCO).
Marcos, also the agriculture secretary, cited the roadmap's target during a rice industry convergence meeting in Quezon City also last Wednesday.
"This convergence meeting, I think, has given us a good roadmap to follow, but many can still happen between now and our goal of having a 97.5-percent self-sufficiency in rice," the President said.
"I don't think you have to be 100 percent… But I think 97.5 (percent), I think is a good enough number. We can feel that… We can say that we are able to feed, at least we have enough harvested rice," he said, adding that other necessary niche products will account for the remaining 2.5 percent.
"You do not have to really go to 100 percent because the three percent is for 'niche products', the organic, special grain, Japanese rice and the like," the Chief Executive said. "We do not need to provide that. But with 97 percent, we can say that we can feed all our countrymen with enough rice supply."
The PCO said the Masagana Rice Industry Development Program is designed "to support rice farmers, increase rice production, and strengthen the rice value chain." It will be carried out through several strategies like climate change adaptation, farm clustering and consolidation, value chain approach and digital transformation.
Its name is similar to that of Masagana 99, a 1973 program that sought to address rice shortage and boost production. According to experts, Masagana '99 was able to address the rice shortage but was dogged by credit program issues. The program was discontinued in 1984.
Marcos also enumerated various measures to boost agricultural production and assist the farming sector during the meeting. Through convergence, assets, resources, funding and technology could be made readily available to farmers, he said.
"The importance of consolidation is key. That really is the first step. We cannot do all of the other things that we want to do until we organize our farmers," the President said, noting that mechanization, the adoption of new farming technologies and digitalization would be helpful to farmers.
https://www.philstar.com/headlines/2023/06/02/2270831/philippine-eyes-975-rice-self-sufficiency-5-years
Published Date: June 2, 2023
More News