PBHF Creates Awareness To Enhance Output Of Basmati Rice In Pakistan With Quality Seeds And Pesticides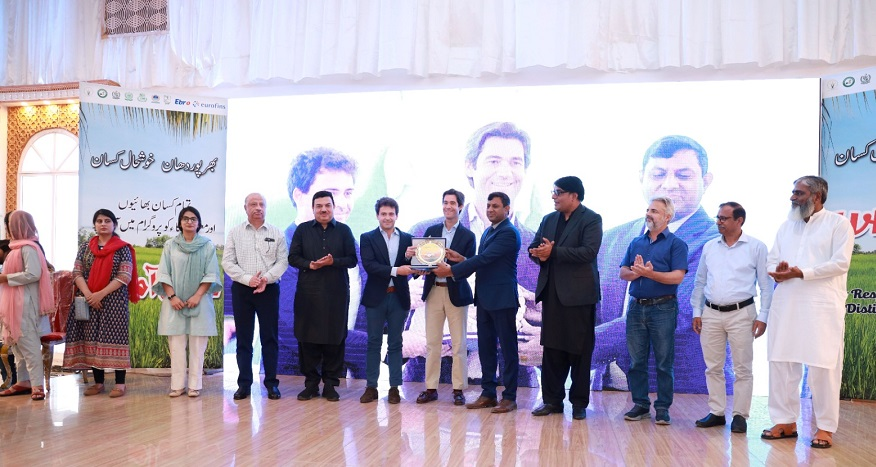 PBHF creates awareness to enhance the output of basmati rice in Pakistan with quality seeds and pesticides
Pakistan Basmati Heritage Foundation (PBHF), a consortium of Basmati rice exporters, arranged seminars to create awareness amongst the growers and other stakeholders of the rice value chain for improving productivity and food safety through the usage of certified seeds and judicious application of pesticides.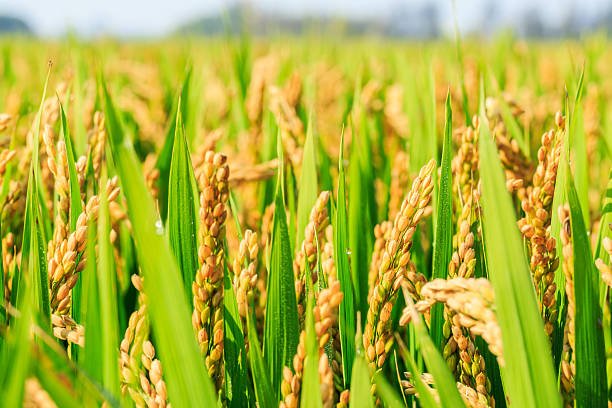 The seminars held at Narowal and Mandi Bahauddin were attended by the farmers, exporters, and representatives of Ebro Foods (an international grain company) and Eurofins providing testing, certification and other facilities to exporters.
Juan Parious Soto Commercial Director of Ebro Foods speaking on this occasion said that better crop productivity for higher volumes through certified seeds & monitoring of pesticides residue was very important since Import Tolerances (IT) were being revised periodically by the European Union (EU), USA & Gulf countries.
He said that our products are going to the high-end market and we have to keep the pesticide residue below the IT standards.
Antonio Hernandez Chairman of Ebro Foods (Ebro, Herba & Tilda) told the audience that being the world's largest importer of basmati rice he was ambitious to double the Basmati rice import. Tariq Mahmood Focal Person of Ebro Foods &CEO of GRS added that Compliant Exportable Basmati rice means purity, quality, traceability & food safety.
Dr Alexander Zahm MD Eurofins Germany along with Dr Werner Nadder Former MD Eurofins shared the comparison of export dynamics of Basmati rice between India & Pakistan including rapid alerts generated for pesticides & aflatoxin.
Sh. Adnan Aslam Co-convener of PBHF and Executive Director of MAP Rice welcomed the foreign guests for visiting Pakistan & shared a snapshot of the rice sector, particularly basmati rice. He apprised the participants regarding the potential of exports by boosting rice productivity while keep ensuring food safety.
Imran Sheikh & Raja Arslan Khan National Coordinators of PBHF moderated both seminars & explained the context of the visit of international buyers. He underlined the usage of certified seed & responsible use of pesticides to meet import tolerance standards.
REAP Senior Vice Chairman Haseeb Khan and MC member Ali Narang shared their insights for increasing the share of basmati rice exports in the global market through new seeds and pesticide stewardship.
Samee Ullah Naeem Former Chairman Rice Exporters Association of Pakistan threw light on the importance of agriculture and advised the policymakers to devise farmer-centric policies for transforming the agriculture sector. He said that we need to focus on producing more food including rice per unit of land. Address the water & agrochemicals in the challenging scenario of the scarcity of above with added climate change & multiple risk factors, he emphasized.
Dr. Anjum Ali Buttar DG Agri. Ext. briefed about the insights & outcomes of the PM Emergency Rice Productivity project for promoting mechanization, & certified seeds.
Dr Ihsan ul Haq, Dr Amir Mumtaz & Dr Farrrukh Mehboob Program Leaders of IPM, Post-Harvest & Ecotoxicology respectively from the Pakistan Agriculture Research Council (PARC) sensitized the participants on the safe & responsible use of agrochemicals in rice production for ensuring food safety & quality.
Shahid Tarer Convener (PBHF) & MD Galaxy Rice explained about the vision of PBHF in bringing together all supply chain actors for better integration of forward & backward basmati rice value chain through solution-oriented strategies to address underlying challenges of the rice sector. He briefed the participants about the role of PBHF in establishing the National Chapter of SRP in Pakistan.
Javed Iqbal & Dr. Irfanullah Warraich Divisional Directors Agri. Ext Gujranwala & Gujrat addressed farmers on good agriculture practices for obtaining better yields & income. He appreciated the PBHF for implanting SRP standards & digitization of traceability from farm to fork.
Rana Faqir Ahmed DG of Pest Warning & Quality Control sensitizes farmers on the importance of the right application timing based on pest ETL (Economic threshold level) & PHI (Pre-harvest interval) to keep rice grains free from pesticide residues. Dr. Hiz Jamali from Asian Development Bank & Dr. Kashif Salik from Sustainable Development Policy Institute (SDPI) also participated.
https://thetruthinternational.com/economy/pbhf-creates-awareness-to-enhance-output-of-basmati-rice-in-pakistan-with-quality-seeds-and-pesticides/
Published Date: May 19, 2023
More News