Palay, rice prices to stabilize during harvest season this September, DA assures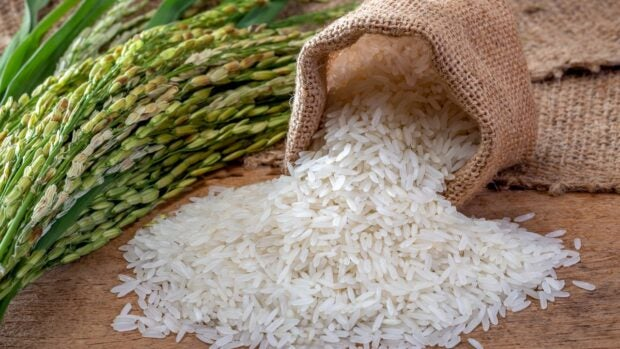 MANILA, Philippines — Palay and rice prices are expected to stabilize this September and October as farmers harvest the crop, which is expected to reach about five million metric tons (MT), the Department of Agriculture (DA) assured on Sunday.
Of the 5 million MT of harvested rice, DA projected that about two million MT will be harvested in September and approximately three million MT in October based on estimates done by the Philippine Rice Information System (PRISM) using satellite data last August 14.
"In all, for the second semester, or July to December, we estimate to produce more than 11 million metric tons, and barring strong typhoons in the remaining months of the year, we hope to hit the 20-million MT level for 2023 national palay output," DA Undersecretary for Rice Industry Development Leo Sebastian said in a report to President Ferdinand "Bongbong" Marcos Jr.
Based PRISM data, harvest for September and October would come from the following provinces:
September (2.3 million MT)
Isabela (419,000+ MT)
Cagayan (172,000+ MT)
Iloilo (148,000+ MT)
Nueva Ecija (137,000+ MT)
North Cotabato (95,000+ MT)
Leyte (91,000+ MT)
Oriental Mindoro (77,000+ MT)
Camarines Sur (76,000+ MT)
Palawan (73,000+ MT)
Bukidnon (61,000+ MT)
Zamboanga del Sur (55,000+ MT)
Davao del Norte (52,000+ MT)
October (2.9 million MT)
Nueva Ecija (440,000+ MT)
Pangasinan (258,000+ MT)
Tarlac (172,000+ MT)
Isabela (163,000+ MT)
Occidental Mindoro (153,000+ MT)
Cagayan (151,000+ MT)
Oriental Mindoro (110,000+ MT)
Palawan (90,000+ MT)
Bulacan (74,000+ MT)
Iloilo (74,000+ MT)
Bukidnon (69,000+ MT)
Agusan del Sur (61,000+ MT)
Ilocos Sur (59,000+ MT)
Leyte (55,000+ MT)
Camarines Sur (53,000+ MT)
To aid farmers during the dry season, Sebastian said the agency, under its Masagana Rice Industry Development Program, will roll out "seeds, fertilizers, biofertilizers, soil ameliorants, farm machinery, and extension, financial, and marketing support."
"Initially, we will focus on fully irrigated clustered farms to optimize palay yield, where farmers would plant high-yielding hybrid rice varieties, to at least one million hectares, and we expect them to produce an average of six to eight MT per hectare, for a total of 6 to 8 million MT," he said.
https://newsinfo.inquirer.net/1829490/palay-rice-prices-to-stabilize-during-harvest-season-this-september-da-assures
Published Date: September 10, 2023
More News