Pakistan's Rice Exports Set to Cross $3 Billion Despite Challenges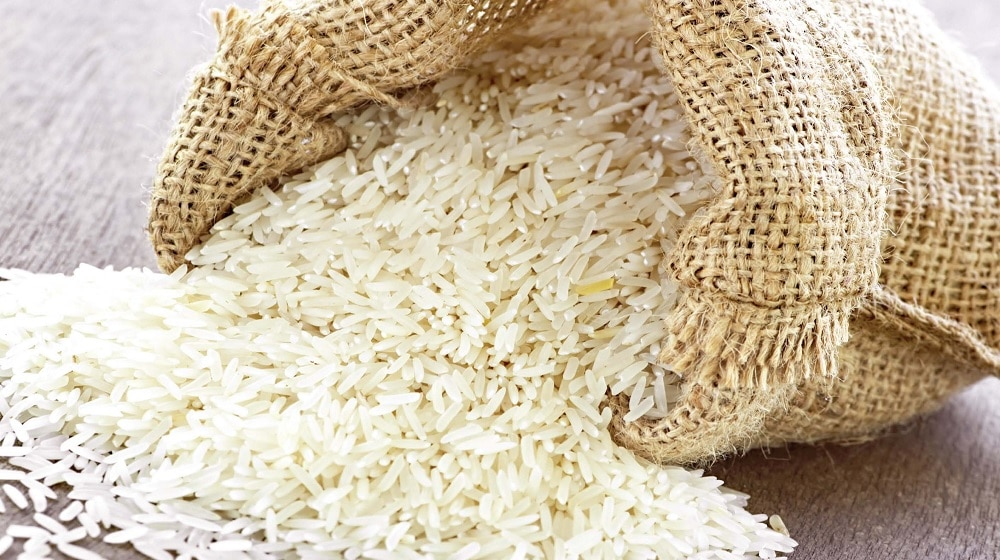 Rice is Pakistan's third biggest export group after Textile and IT services but it declined by 14.5 percent in FY23 to $2.1 billion from $2.5 billion the previous year, but experts see bumper yields in 2023-24 which will lift rice exports to $3 billion.
"We are optimistic that in the current fiscal we will be able to achieve five million tons of rice export amounting to $3 billion and the recently imposed Indian ban on rice exports will have a significant impact on trade dynamics while it offers Pakistan a great opportunity to fill the gap, expand into new markets and increase revenues" commented Chairman Rice Exports Association of Pakistan Chela Ram Kelwani in a recently issued statement.
In recent weeks, there has been a notable uptick in rice export prices globally. During the last two weeks, rates have seen rapid growth, impacting both Thailand and Pakistan.
On July 15, Thailand was offering rice at a rate of $495 per metric ton (FOB), while Pakistan quoted a price of $485 per metric ton (FOB).
However, the situation has evolved significantly since then. Presently, Thailand is offering rice at a higher rate of $625 per metric ton (FOB), and Pakistan's rice prices have also risen, reaching $600 per metric ton (FOB).
The primary challenge during last year's season was the devastating floods that knocked out 21 percent of national production resulting in a 14.5 percent decline in exports. The International demand was still there with prices hovering around their 11-year high but the domestic shortfall was unable to provide enough rice for exports.
"The major non-basmati rice variety is IRRI-6 which is cultivated more in Sindh and unfortunately the impact of floods was particularly more pronounced in those areas" commended Amit Kumar, a rice trader from Karachi talking to ProPakistani.
He added that although this year's crop outlook is positive so far and we are expective a huge production bump but there are still two months left in the completion of the monsoon and it all ultimately depends on the weather in upcoming weeks.
"Things have improved significantly on the Punjab side but there is still a huge need to raise awareness about new technologies among farmers in Sindh which contributes a major share of exported rice while the percentage of broken rice has to be lowered through technology adoption" added Kumar.
He pointed out that Pakistan does not even come close to competing with the branding and marketing of Indian exporters where the government is also extremely supportive. Considering that, he said that the government needs to finance the technology upgradation as our cost of production has nearly doubled in the past year and the industry cannot possibly do this on its own.
It should be noted that the success and failure of crops as critical as rice cannot possibly be left at the mercy of climate variables. There are many other bottlenecks in the export value chain which demand strong attention from the government so the goal of $5 billion of rice exports can be achieved and the foremost impediment is the lack of value addition.
Even in 2023, Pakistan's rice is being shipped to UAE where Indian businesses are reprocessing and repackaging it to sell all around the world at higher margins. Pakistan is not tapping into its true potential due to the lack of new technology and effective marketing across the world.
The upcoming fiscal year holds the promise of a rice export rebound for Pakistan, driven by the anticipated bumper crop and the strategic advantage of the Indian export ban. But at the same time, addressing bottlenecks in the export value chain and enhancing value addition through technology and marketing support from the government are key factors for attaining sustainable growth in the rice sector.
https://propakistani.pk/2023/08/04/pakistans-rice-exports-set-to-cross-3-billion-despite-challenges/
Published Date: August 4, 2023
More News