Ogun partners millers to boost rice production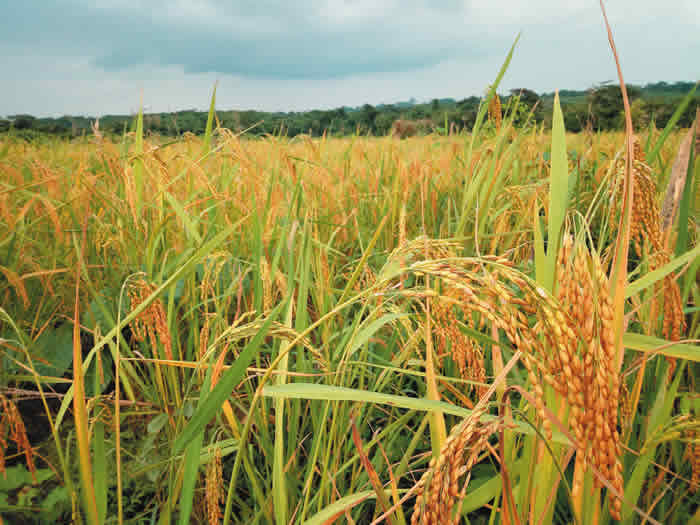 The Ogun State Government has revealed its plan to collaborate with the Association of Small and Medium Scale Modular Rice Millers, in order to increase rice production in the state.
The state Commissioner for Agriculture Development and Food Security, Bolu Owotomo, disclosed this, according to a statement on Friday, during the inauguration and installation of the South-West Executive of ASMORIN, in Abeokuta.
Owotomo, who was represented by the Permanent Secretary of the ministry, Mr Samuel Adeogun, pointed out that the agricultural value chain was key to agricultural development and employment generation.
He said, "For us as a government, we are ready to collaborate and link other critical stakeholders in the agricultural value chain to all the necessary areas that they will need our support.
"I appeal to the association to strengthen collaboration between the producers and processors, to develop the paddy market and ensure its availability for rice milling, not leaving out facilitation of easy access to credit facility for rice production activities."
Also speaking, the National President of ASMORIN, Alhaji Abubakar Gwarmai, said the inauguration of the new executive would strengthen small-scale rice millers to enhance access to quality rice in the country.
In his address, a former chairman of Nigeria Association of Small Scales Industrialist and Chief Executive Officer, Ideal Business Network, Mr Segun Dada, noted that small rice millers played a critical role in enhancing public access to quality rice despite the numerous challenges being faced by them.
https://punchng.com/ogun-partners-millers-to-boost-rice-production/
Published Date: November 19, 2023
More News