Nomatech plans to export low GI Primera Red Rice next year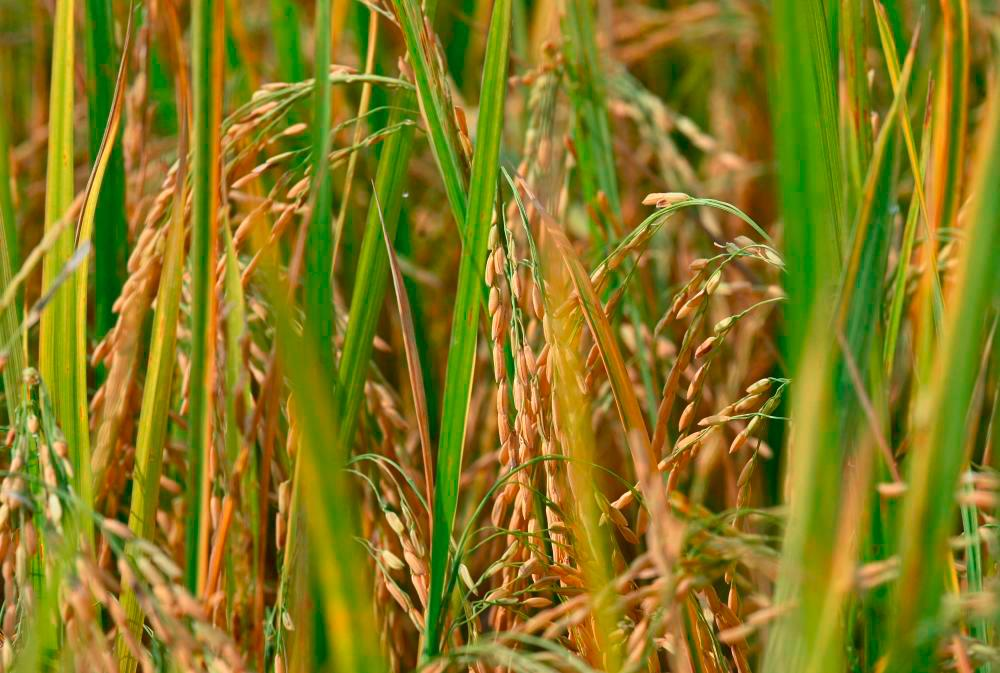 BANGI: Nomatech Sdn Bhd plans to export its Primera Red Rice to Japan, Singapore, Ireland and the Middle East countries early next year.
Nomatech director and head of business development Sharifah Nur Rahimah Syed Alias said in order to export rice products abroad, there are regulations and conditions that need to be met.
"All the countries we deal with have legal requirements that need to be met, so we are managing those matters," she told Bernama.
Sharifah Nur Rahimah said the company also participated in the Global Market Fit Programme Japan, an initiative organised by the Malaysian Research Accelerator for Technology and Innovation (MRANTI) to ensure that the plan to export to the country of the rising sun could be realised.
In addition to brown rice, she said the company also launched a new product, called Primera Rice Thosai Flour, targeted at Indian consumers, in June this year.
The demand for the Primera Rice Thosai Flour, which is sold at a retail price of between RM6.20 and RM6.80 per 300-gram (g) packet, has been encouraging and more than 8,000 packets have been sold.
"The thosai flour we produce is different from the ones on the market because the Primera thosai flour made from red rice is nutritious and easy to prepare," she said.
Confident of the potential of red rice which is the result of the company's research, Sharifah Nur Rahimah said the company wants to open up opportunities for food entrepreneurs who are interested in collaborating to produce downstream products based on red rice.
Currently, there are several companies that have produced food products such as noodles and pasta using the company's brown rice and sell them under their respective brands.
"Recently, we developed a prototype of red rice powder and red rice flakes. In addition to being used as porridge and baby food, these two products can also be used as health drinks.
"We want to take the opportunity to find business partners who are involved in the food industry and are interested in working with our company to produce food products based on red rice," she said.
Meanwhile, Nomatech managing director Prof Dr R. Wickneswari said Primera's red rice has a low glycemic index (GI) value, is high in fibre and is rich in antioxidants.
The former professor of plant genetics and biotechnology at Universiti Kebangsaan Malaysia said Primera red rice, which has a slight nutty taste, was produced through conventional breeding involving controlled pollination between the Malaysian rice cultivar MR219 and the wild rice species Oryza rufipogon, which is registered as UKMRC-9.
"GI is a measure for foods that have carbohydrates or starches. When the GI is low, what we eat will take a long time to digest and the release of glucose in the blood can be controlled.
"Primera red rice has a GI value of 46, the lowest GI value in the local rice market," she said.
Wicknesawari said Primera red rice is sold in the market in package sizes of 250g, 500g, one kilogramme (kg), two kgs and five kgs, and is sold in the RM6 to RM54 price range.
She said in addition to online sales platforms such as TikTok, Shopee and Lazada, Primera red rice can also be found in supermarkets such as Lotus, AEON, AEON Big, Village Grocer, NSK, Giant and Mydin.
Primera red rice has won several awards at the national and international level including a silver medal at the Bio Innovation Awards 2011 and a bronze medal at the International Higher Education Institutions Invention Conference and Expo (PECIPTA 2011).
Recently, Primera rice received the Malaysia Health and Wellness Brand Awards 2023 while Nomatech also completed the National Technology and Innovation Sandbox 2 (NTIS-2) programme in 2020-2021.
The company was also the winner of the Top 10 Agriculture Award Consultants in Asia 2022 by Asia Business Outlook.
https://www.thesundaily.my/local/nomatech-plans-to-export-low-gi-primera-red-rice-next-year-OO11683148
Published Date: October 29, 2023
More News