New rice varieties expected to revolutionize rice sector in Pakistan: Dr. Kausar Abdullah Malik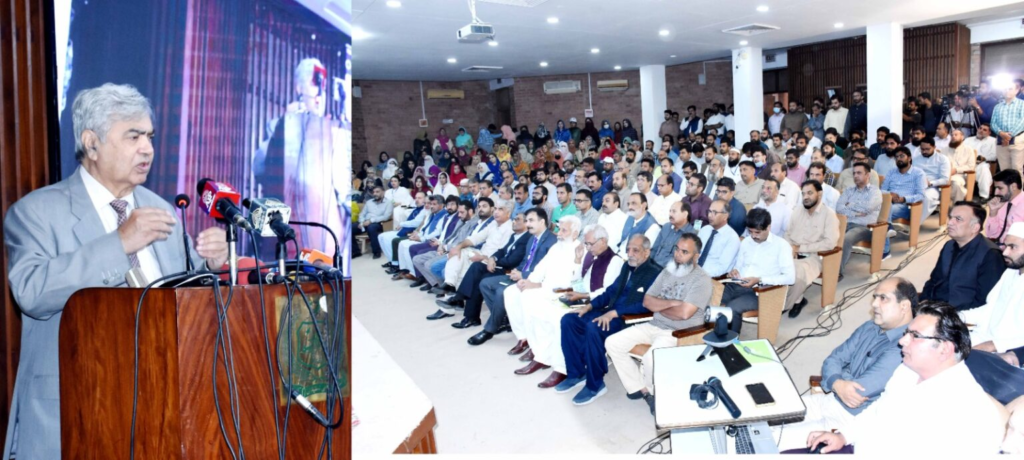 ISLAMABAD, Sep 28 (APP): Caretaker Minister for National Food Security and Research Dr. Kausar Abdullah Malik on Thursday said new rice varieties with less cost and high profit are expected to be game changer in the rice sector in Pakistan.
He said while addressing the workshop on Climate-Resilient High Yielding and Quality Rice Development at National Level, organized by Pakistan Agriculture Research Council (PARC) to introduce recently approved high yielding, disease and heat resistant rice varieties which are self-pollinated, said a news release issued here.
These rice varieties have comparable productivity of hybrid rice and thus farmers can use same seed for the next season.
The minister appreciated the efforts of scientists of the National Institute for Genomics and Advanced Biotechnology for their commendable work.
Dr. Kausar Abdullah also acknowledged the support given by Green Super Rice (GSR), Phase-II project being executed by CAAS, China with the financial support of Melinda and Bill Gate Foundation, United States of America (USA).
He stressed upon the crucial role of research in boosting agricultural production to ensure food security in the country, adding that research was an integral part of economic development therefore we should focus on innovative techniques to improve agriculture in the country.
He highlighted the significance of agriculture sector for Pakistan and explained that agriculture can contribute to overall economic development and address our economic woes. "We should adopt modern technology in agriculture sector to improve per acre yield", he added.
Government should focus on developing crop varieties that can withstand the challenges posed by climate change.
He emphasized for promoting climate friendly agriculture with high yield of crops to ensure food security for the growing population in the country.
During the current year, Pakistan poised to earn nearly $3 billion by exporting over 4 million tons of rice, he added.
https://www.app.com.pk/business/new-rice-varieties-expected-to-revolutionize-rice-sector-in-pakistan-dr-kausar-abdullah-malik/
Published Date: September 28, 2023
More News