Nepal's traders hike rice prices as India orders export halt
Nepal's traders hike rice prices as India orders export halt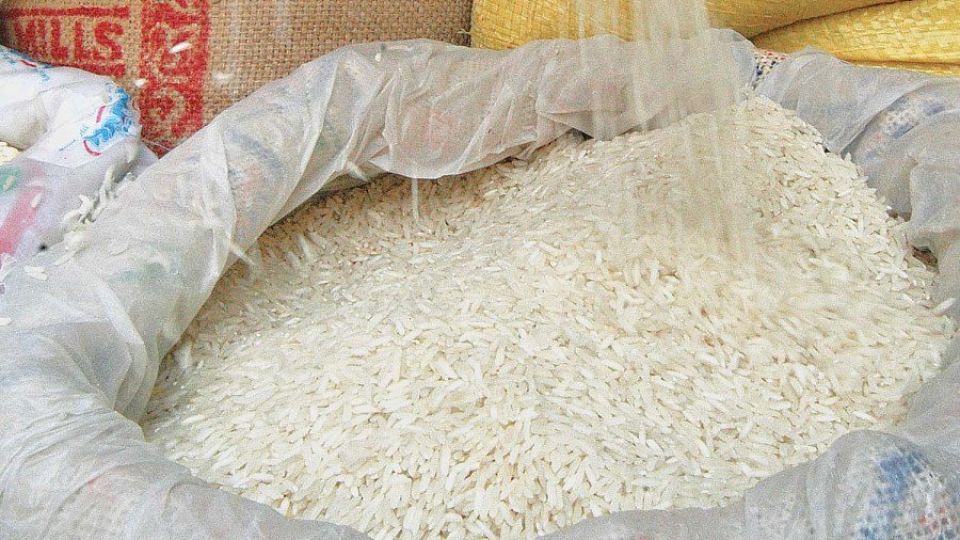 KATHMANDU – Hari Sharan Basnet of Machhegaun, Kirtipur had bought a 25-kg bag of Pearl brand rice from India for Rs2,150 two weeks ago.
Last week, after he heard that India had banned rice exports, he went to buy another bag expecting the price to increase. And so it had; he was too late.
"On Monday, I paid Rs2,451 for the same rice that I bought two weeks ago," he told the Post. "I bought it anyway."
Basnet says the same bag of rice cost Rs1,650 last year, which means the price went up by Rs800 per bag in one year.
On July 20, Nepal's southern neighbour ordered a halt to rice exports triggering fears of further inflation in global food markets.
India, the world's largest exporter of rice, said it was imposing a ban on the export of non-Basmati white rice to keep its food reserve intact amid the threat of El Niño disruptions.
The El Niño climate event, which is caused by warmer surface waters in the Pacific Ocean, leads to an increased risk of heavy rainfall and droughts in certain parts of the world.
Concerns over the return of the El Niño weather phenomenon have already driven benchmark prices to a two-year high, heightening fears of potential crop damage and exacerbating the upward trajectory of prices in the global rice market, according to reports.
The embargo also has been imposed to mitigate the risk of heightened inflation ahead of the upcoming Indian elections.
India accounts for more than 40 percent of world's rice exports, and low inventories with other exporters means any cut in shipments could inflate food prices already driven up by Russia's invasion of Ukraine last year and erratic weather.
The impact of the export ban is now visible in Nepal.
Dibakar Neupane, proprietor of Neupane Kirana Store at Kumarigal, said he had been selling a common rice variety at Rs2,100 per bag until last week.
"The wholesaler has increased the price to Rs2,300 per bag. People nowadays often ask about prices."
India's latest export ban has come as a surprise for many.
The International Food Policy Research Institute (IFPRI) says that India has often imposed export control measures during periods of high global prices. During the 2007-08 and 2010-11 food price crises, India stopped the export of rice, mostly non-Basmati, for extended periods.
With global markets disrupted by Russia's invasion of Ukraine starting in February 2022, India initially imposed a wheat export ban, fearing domestic inflation and rising import demand from the rest of the world, then a 5 percent export limit on broken rice and a 20 percent export levy on unmilled and husked rice (both likely to continue through 2023).
IFPRI, which provides research-based policy solutions to sustainably reduce poverty and end hunger, says that if India continues to allow sales of non-Basmati rice to neighbouring countries, or if the ban proves temporary, the market impacts may be limited.
But a "hard" ban could have large implications for countries currently dependent on imports from India.
The implication of the export ban could be bigger in Nepal given the country's growing dependence on Indian rice, particularly long-grain varieties.
With lumpy skin disease killing farmers' cattle by the thousands and El Niño causing weather chaos, Nepal could face food shortages or food price shocks, warn experts.
"The Industry Ministry should take the issue seriously and request the Indian government to consider Nepal favourably," a trade expert said.
Rice is the staple of Nepali households. Nepalis eat rice in the morning and rice in the evening. Experts say a supply deficit of even 2 or 3 percent could send market prices soaring.
Nepal requires 4 million tonnes of rice annually to feed its population, and the deficit is made up by imports from India.
According to the Department of Customs, cereal imports from India were valued at Rs56.62 billion in the last fiscal year.
Nepal imported 174,120 tonnes of non-Basmati rice worth Rs10.78 billion from India alone in the last fiscal year. Imports of Basmati rice totalled 48,569 tonnes worth Rs4.63 billion.
Similarly, the import of paddy from India amounted to 555,869 tonnes worth Rs19.99 billion in the last fiscal year ended mid-July.
The International Monetary Fund (IMF) has encouraged India to remove export restrictions on non-Basmati rice. The IMF said that these types of restrictions were likely to exacerbate volatility in food prices in the rest of the world.
The government has targeted to keep inflation within 6.5 percent this fiscal year.
Economists say that rising prices in a country like Nepal whose economic growth in the last fiscal year has been projected to be one of the lowest, growing at 1.86 percent and suffering from a high inflation rate, will be catastrophic, particularly for the low-income bracket.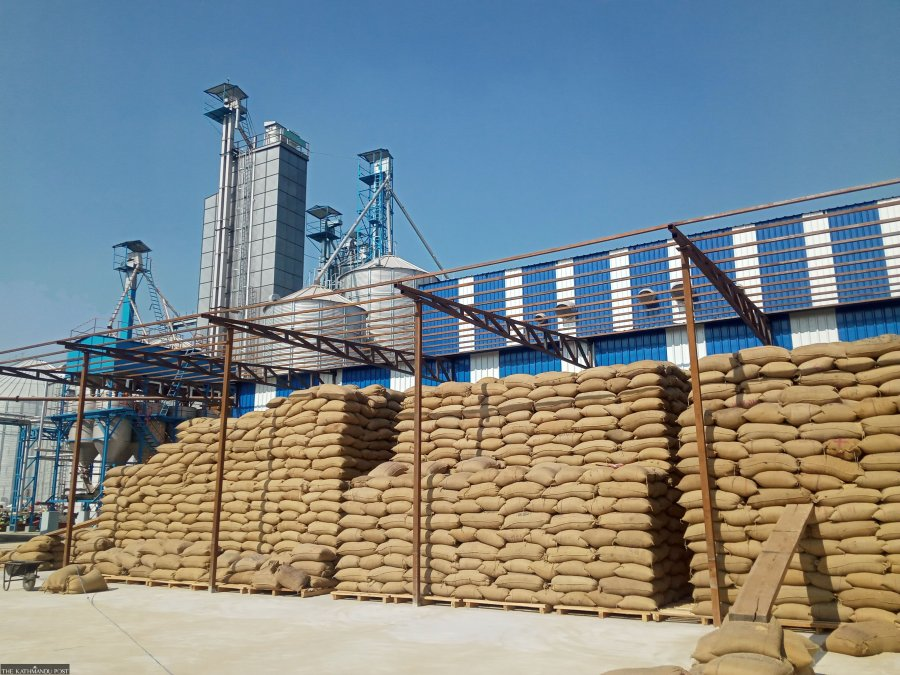 An IMF official told the Post that Nepal's inflation is very high. "Nepal has adjusted the monetary policy in a prudent way. The policy will help to bring down inflation this fiscal year, but it will depend on India's policy," the IMF official said.
"Nepal must be serious about keeping inflation low as it can impact poor people."
For Basnet, spending around Rs5,000 on a 25-kg bag of rice and a cylinder of cooking gas per month is painful. "We are forced to spend most of our income on food," he said.
Nepali traders said that even though India adopts a flexible supply policy considering its neighbours, Nepali bureaucrats are least bothered to request India to increase shipments.
Nepali markets do not operate in accordance with government policy. Consumer rights activists say market anarchy is rampant despite having a dedicated governing body to conduct market inspections.
Prem Lal Maharjan, president of the National Consumer Forum, says Nepal has food stocks that will last for two-three months, but on the pretext of India's export ban, traders have already hiked prices.
"That's black marketing," he said. "Right after the rice ban was imposed, the Department of Commerce, Supplies and Consumer Protection, District Administrative Office and all local units should have gone on alert. But no one is concerned."
The export ban was announced for non-Basmati rice but prices of all food items have gone through the roof.
"The prices of all types of rice have increased by Rs200 to Rs250 per 20-kg or 25-kg bag from Monday," said Pavitra Bajracharya, immediate past president of the Nepal Retailers Association.
Wholesalers argue that the hike in prices is due to India's rice export ban.
"There are sufficient stocks of rice. There is no need for panic buying," Bajracharya.
Maharjan asked how the export ban announcement automatically increased the rates even though there is enough inventory in the market. "Opportunist traders are taking undue advantage," he said.
"Besides rice, the price of sugar has also increased to Rs110 per kg from Rs100 within a few weeks," said Bajracharya. "The price of jeera has reached Rs1,400 per kg, which was Rs450 per kg five months ago," he said.
"The prices of lentils and legumes are fluctuating, but they are still on the high side. Lentils (mushuro) now cost Rs170 per kg, up from Rs150 last month," said Bajracharya.
"Everything is expensive. Inflation, it appears, does not impact policymakers and politicians," said Basnet. "No one is bothered."
https://asianews.network/nepals-traders-hike-rice-prices-as-india-orders-export-halt/
Published Date: July 31, 2023
More News