National Coop Exports Ltd begins executing white rice export deals
Ships 3,950 tonnes to Mauritius at c.i.f value of $548.33 a tonne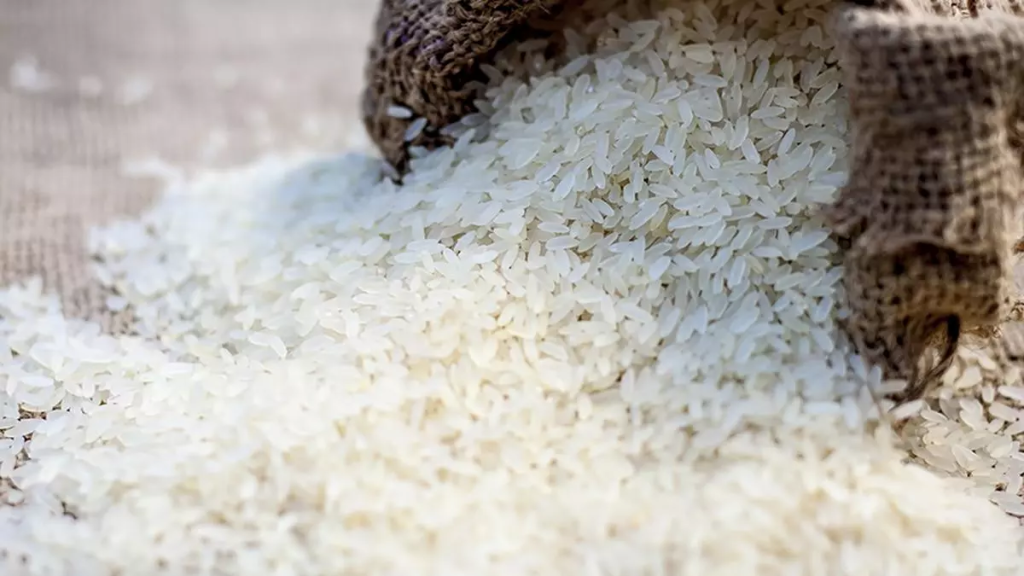 The newly set up Indian cooperative export body National Cooperative Exports Ltd (NCEL) has begun to execute its non-basmati white rice orders by shipping its first consignments to Mauritius.
Of the 14,000 tonnes permitted by the Indian government to be exported to the east African nations, NCEL has shipped 3,950 tonnes so far, data made available to businessline showed.
These shipments have been done at $483.23 a tonne to Mauritius State Trading Corporation under a government-to-government (G2G) deal. However, the landed cost, including cost, insurance and freight, is $548.33 a tonne.
On Monday, Union Home and Cooperation Minister Amit Shah said NCEL has got export orders worth ₹7,000 crore, while orders worth ₹15,000 crore are under negotiations. At least 50 per cent of the export profits of NCEL will go to farmers, he told a national symposium on cooperative exports.
No export duty
Mauritius was among the initial three countries — Bhutan and Singapore being the other — which were permitted by the Centre to buy non-basmati Indian rice under G2G deals. The Directorate-General of Foreign Trade issued the permits on August 30. No export duty has been imposed on these consignments.
While imposing a ban on export of non-basmati white rice on July 20, the Centre said it would permit G2G exports to ensure food security of vulnerable nations. In the case of Singapore, exports were permitted in view of India's good relations with it.
"For a startup and nascent organisation such as NCEL, this is an excellent start. Having said that, the global rice trade is a supplier market now. NCEL could have used the opportunity to sell the rice at a higher price," said S Chandrasekaran, a trade analyst.
Sales at discount
He said the cooperative export body could have increased the prices by at least $75 a tonne in the consignments sent to Mauritius. "Each additional dollar earnings of NCEL will enhance the income of farmers," the trade analyst said.
Indian rice was sold at a discount to Thai rice, while shipping charges were $28/tonne to Port Louis from Mundra compared with $69 from Bangkok to Port Louis.
"NCEL should look for higher margin spread for each market unless it decides its pricing based on food security of importing nations and diplomatic considerations," Chandrasekaran said.
Currently, Thailand is quoting $583 a tonne for 5 per cent broken white rice, while 25 per cent broken is quoted at $558.
Exporters irked
However, a section of exporters are aggrieved that shippers are not being allowed to export. "We have made investments in men and machines. It should not be wasted," said a South-based exporter, speaking on the condition of anonymity.
Last week, The Rice Exporters Association (TREA) wrote to the Cooperative Ministry seeking a meeting on NCEL being given exclusive permission to export rice. TREA said it was ready to collaborate on G2G deals and procure from farmers' producer organisations (FPOs).
Chandrasekaran said the global food market will be restructured in line with geopolitical developments. "If the NCEL identifies the market gaps and moves in the right direction, it could create global export success stories like Amul, Anchor, Fonterra, Zespri, Danish Crown, FrieslandCampina, Vion, Sodiaal, Aria Food etc," the analyst said.
He also suggested amendment in paragraph 2.01 of Foreign Trade Policy (FTP) which enables non-governmental enterprises, including marketing boards, to specifically recognise the export and import policies.
"Though every notification of DGFT relating to white rice export permitted through NCEL reads in accordance to the 2.01 of the Foreign Trade Policy, 2023, NCEL is not in the list of Appendix 2J of FTP. In order to avoid legal glitch, the DGFT must amend the list of Appendix 2J," Chandrasekaran said.
Why the curbs
Trade sources said many countries are chasing to source non-basmati white rice but there was no clarity from the Indian government.
"Looks like NCEL will handle exports of rice allowed to eight more countries including Indonesia, Malaysia, Senegal and Gambia," the source said, adding that another 7.5 lakh tonnes could be allowed for exports.
India curbed rice exports by banning exports of white rice, imposing 20 per cent export duty on parboiled rice shipments and setting a $1,200 a tonne floor price for basmati exports.
It resorted to these restrictions to cool rising domestic foodgrain prices and overcome any shortage in view of the cereal's production being affected by a deficient south-west monsoon this year.
Though Agriculture Ministry officials contend that rice production could meet the 111 million tonnes (mt) target and may not drop below 110 mt, the trade fears the yield could be lower affecting the overall output.
https://www.thehindubusinessline.com/economy/agri-business/national-coop-exports-ltd-begins-executing-white-rice-export-deals/article67454252.ece
Published Date: October 24, 2023
More News