Myanmar strives to stabilise rice price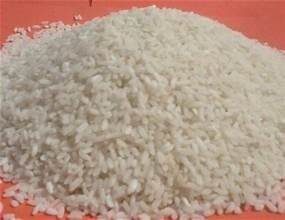 YANGON (Xinhua): The Myanmar Rice Federation (MRF) is endeavouring to stabilise rice price as the price has increased significantly in the domestic rice market, an official said Monday (Aug 28).
"Fake news and little access to electricity are the main reasons for surging prices. There are people who want to manipulate the price by hoarding rice," U Ye Min Aung, president of the Myanmar Rice Federation, told Xinhua.
As a result, the price fluctuation occurred, and the federation mainly sold reserve rice at reasonable prices to stabilize the situation, the official said.
The prices of Shwebo Pawsan rice hit 150,000 kyats (over US$71.4) per 108-pound rice sack, and the Ayeyarwaddy Pawsan rice stood at about 110,000 kyats (over $52.38) per 108-pound rice sack in the domestic market, according to the federation.
As of Aug 25, over 300,000 rice bags have been sold and the rice will continue to be sold in regions and states, he said.
The MRF has been working to control the price increases and tried to ensure fair prices for consumers in cooperation with affiliated associations, rice exporting companies, rice millers and traders, he said.
The federation has urged the public to avoid hoarding rice and buy rice only when necessary.
https://www.thestar.com.my/aseanplus/aseanplus-news/2023/08/29/myanmar-strives-to-stabilise-rice-price
Published Date: August 29, 2023
More News