Lagos Rice Traders Lament Hike In Price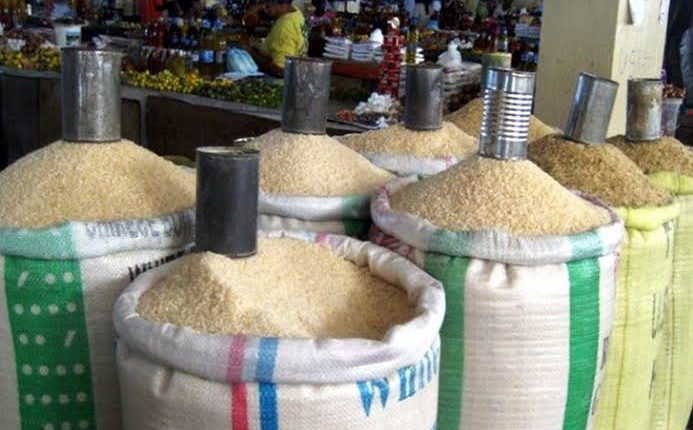 Rice traders in Lagos State have bemoaned the recent increase in the price of the produce in the state.
The traders disclosed this in separate interviews with the News Men on Thursday in Lagos.
They, however, attributed the price increase to various factors ranging from the recent border closure by the Nigeria Customs Service and unavailability of the produce.
Mrs Modupe Phillips-Yusuf, a rice trader in Badagry area of the state, said the price increase was not rumoured but a situation the traders were currently not happy about.
"It is not a rumour that the price of rice has increased, currently it is not even available in the market.
"We sold a bag of rice for N31,000 three weeks ago, now the price has increased. A bag of rice now sells between N45,000 to N50,000 depending on the variety you are buying.
"The short grain sells for N45,000, while the long grain sells for between N49,000 and N50,000," Phillips-Yusuf said.
She attributed the price hike to the recent border closure due to arms and ammunition discovered by customs in a truck delivering the produce.
"Also, the recent fluctuations in the exchange rate, this is the situation we find ourselves currently," Phillips-Yusuf said.
Mr Abdulhakeem Temitayo, a rice dealer at Ijora axis of the state, said the recent closure of the border by Customs have made the produce scarce hence the price hike.
"The price of rice has increased since last week. This is due to the recent closure of the borders to rice, groundnut oil and tin tomatoes importation by the customs.
"Some smugglers of rice were reportedly caught with arms and ammunition hidden beneath the bags of rice hence the closure.
"A bag of short grain rice used to sell for N30,000 per bag now goes for N40,000 per bag.
"And a bag of long grain which sold at N38,000 two weeks ago now sells from N47,000 to N48,000 at wholesale price.
"The hike in price is blamed on the unavailability of the produce currently. The few that have old stock have increased their price," Temitayo said.
Another trader, John Nwabueze, called for quick intervention of the government to address the issue.
"I cannot afford to engage in panic buying and incur losses in the long run.
"We do not know the reason for this recent increase in the price of rice.
"As of last week, we still sold a bag of long grain at N38,000 but now it sells for as high as N46,000 to N48,000.
"Currently, a bag of short grain rice sells for N42,000 as against N31,000 we sold last week.
Nwabueze said he heard that the issues would soon be resolved and discouraged people from panic buying which might lead to loss.
https://von.gov.ng/lagos-rice-traders-lament-hike-in-price/
Published Date: July 30, 2023
More News